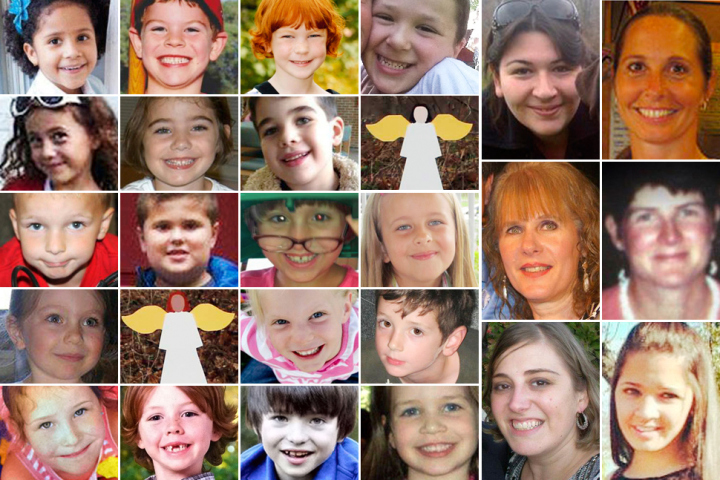 I found my self advising preachers, pastors and priests on what not to say about God in relationship to the savage atrocity at the Sandy Hook Elementary School in Newtown, CT on December 14, 2012 in which twenty children and six adults were mowed down and murdered by a young man who also took his own life. All I could think of was bad theology and preaching that I had heard too many times by well-meaning clergy after tragedy. (I'm not considering the intentionally misanthropic theology spewed by those of ill will such as the Westboro Baptist Church, James Dobson and Pat Robertson.)
I was concerned about what and how people would preach after the slaughter of the innocents in Newtown CT. I started writing a blog post called A Word to Preachers and couldn't finish it as I was wracked with grief and stunned into silence at the thought of those murdered children, lying in their own blood as police and medical examiners did their grisly work for as many hours as it took. I took the few coherent sentences I wrote, tweeted them and posted them on Facebook.
Don't you dare blame God or claim this was God's will. God did not want those babies (or adults) in heaven today, this way.
If your theology is inadequate to make sense of human evil, the love and sovereignty of God say so.
Don't be afraid to say you don't know what to say when you don't know what to say. Sit down if you need to. Weep. Let the musicians minister – without words when no words can be found.
Stand in integrity. Be honest. Acknowledge your pain.
If you're a lectionary preacher admit the "rejoicing" in the texts doesn't fit. We're in too much pain to rejoice.
If you observe Rose Sunday perhaps the concern of a mother, the Virgin, for her Child is a starting place.
For me Job is a resource. Cry to heaven, scream at God, even curse God.
This is an Immanuel moment. God is with us. This is a sure promise. God was with the dying. God is with the grieving.
A clergy colleague in the blogging community RevGalBlogPals to which I belong, the Rev. Martha Spong asked me to help think and articulate what we should preach rather than what we should not preach. In consultation with the RevGals and two other online communities to which I belong, WomanPreach! and Move And Shake (a private Facebook group for women in the academy) I came up with the hashtag #What2Preach and facilitated a conversation on Twitter, Facebook and the RevGal Preacher Party.
Social media made it possible for me to hold multiple conversations with struggling clergy wresting with the lectionary texts, and those seeking a word and a text from God. For lectionary preachers the texts included: Zephaniah 3:14-30, "Sing aloud…Rejoice with all your heart…" Surely inappropriate and insensitive for many. Canticle 9 in the Episcopal Church, "Surely it is God who saves me" from Isaiah 12:2-6 – but so many perished. "Rejoice in the Lord always…!" The exhortation to rejoice seems so out of place. And then there was the gospel, "You brood of vipers…" Hardly comforting.
I left that Tweet Chat encouraged by the priests and pastors I met there and grateful for the opportunity to use my gifts as a priest, preacher and seminary professor to respond to this atrocity in a meaningful way.
The #What2Preach Twitter thread – captured as an image 12/18/2012.
Entries continue to be posted since this image was captured – click to go to the Twitter feed.