Welcome to Wading in the Waters of the Word™ with A Women's Lectionary
Gentle Readers, Followers, Preachers, Pray-ers, Thinkers and Visitors, Welcome!
Welcome to this space where you can share your worship – liturgy and preaching – preparations – using A Women's Lectionary for the Whole Church. We begin in Advent 2021 with Year W, a single, standalone Lectionary volume that includes readings from all four Gospels. (We will continue with Year A in Advent 2022 to align with the broader Church.) In advance of each week, I will start the conversation and set the space for you all. I will come through time to time, but this is your space. Welcome!
A Women's Lectionary For The Whole Church
Session 1, October 16, 2021
Rev. Wil Gafney, PhD at Myers Park Baptist Church
Plenary 1 | Translating Women Back Into Scripture for A #WomensLectionary
This session introduces participants to frequently unexamined aspects of biblical translation in commonly available bibles and the intentional choices made in "A Women's Lectionary for the Whole Church."
A Women's Lectionary For The Whole Church
Session 2, October 16, 2021
Rev. Wil Gafney, PhD at Myers Park Baptist Church
Plenary 2 | Reading Women in Scripture for Preaching, Study, and Devotion
This session provides an overview of "A Women's Lectionary for the Whole Church," its genesis, production, and content. There is also an in-depth exploration of specific passages appointed for specific days including time for public and private reading and discussion.
Lectionary Lectio
Click the Comment links to add to the conversation
Epiphany V: 2 Kings 5:1–4, 9–14; Psalm 30; Acts 16:16–24; Matthew 9:18–26
Year A, A Women's Lectionary for the Whole Church
God of miracles, hear your people's cry. Amen.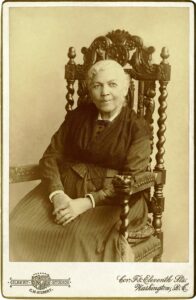 Harriet needed a miracle. There was a woman named Harriett Jacobs who liberated herself from enslavement – not Harriett Tubman, another woman. And as she was being tracked through the woods, she prayed a very specific prayer, to Daniel's God, who got him out of the lion's den. She needed a miracle, and she turned to the God of miracles. She received her miracle. But not everyone who prays for a miracle receives divine intervention and heavenly help.
On 7 January, a young father and amateur photographer was chased to his death through the streets of Memphis Tennessee. He did not get a miracle. Tyre Nichols was brutalized, tortured, and ultimately, murdered by the social, cultural and political descendants of the slave catchers who chased Harriet through the woods, intent on stealing her freedom or her life.
Tyre Nichols and countless others sit with us as we read the miraculous stories in our scriptures calling us to account, requiring us to articulate a theology that does not make mockery of their suffering and death as we try to make meaning of the miraculous stories that are our scriptural heritage. Because, if it is not good news ­– salvation and liberation – for the least of these, for those on the margins of the texts and on the margins of of society in our world, then, it's not good news. Epiphany is the breaking through of God into the world for all, not just for some.
In the scriptures, God reveals Godself in supernatural occurrences. In most of the gospels, miraculous healings are the primary way Jesus demonstrated that he was not just talking smack. In Matthew and Luke, Jesus comes into the world miraculously; he comes into his own bestowing miracles of healing and resurrection, wherever he goes. There are even some stories that some of his disciples were able to do the same after his death and resurrection and ascension. Paul certainly has the power in our second lesson. But he also is blinded by his privilege and cannot see the enslaved girl in that text as anything but an annoyance.
Let us never overlook or excuse enslavement in the Scriptures or in the ancient world. "That's just the way it was" is not good enough. Harriet Jacob tells us in her autobiography Incidents in the Life of a Slave Girl, Celia, no last name, in her memoir Celia, A Slave, along with scores of other women and men who survived American chattel slavery — and some who did not — they left us their testimony telling us that they always knew they should be free. That's why there were so many slave revolts and attempted rebellion. That's why there were so many slaves catchers policing the enslaved.
The ones who have the authority to speak on the terror of enslavement and life as a marginally free person are not those who profit from it, still, or whose worldview is dependent upon it. Human trafficking in any era is an atrocity. And we should be disturbed that the same Israelites who prayed for their liberation in Egypt went into Canaan and enslaved other mothers' children.
My ancestors prayed for a miracle and we received our freedom. And we are still praying, because we are not yet all free. Yet I still believe in miracles. And I invite you to do so too. Suspend your disbelief when reading the scriptures, just as you do at the movies or when reading a novel. Believe that you are in a galaxy far far away, believe that there is one ring to rule them all, believe that resistance is not futile. Because, in the literary world of the gospels, miracles are more than literary devices. Miracles are ruptures in reality where God breaks through, and does the impossible in human view. We see it in every lesson of our scriptures today. But we don't always see miracles in our lives, in our world, in our time of need.
Last week we were called to remember Makna Kamiano, Father Damien, and the work he did at Kalaupapa where he lived with, loved, and cared for thousands of people who were ostracized, isolated, rounded up and, all but abandoned because they had leprosy. In older translations of our first lesson, the skin disease that afflicts the Aramean or Syrian, general is translated as leprosy. While it's important to note for the record, that this ancient skin disease is not Hanson's disease, the disease, to which Makna Kamiano also succumbed – there was no loss of fingers or facial features in the biblical disease – it was still a devastating diagnosis leading to ostracization and public humiliation.
And then, there was a miracle for this enemy of Israel, a man who killed and enslaved her people. One thing all of these miracle stories teach today is that those with power in the world have no power over the world. The general held power over his troops, power over his household, power over the women, men, girls and boys he enslaved, but he had no power over his own diseased flesh. The miracle came about because a girl who was enslaved in his household testified to the miraculous power of her God and the prophet of her God. In fact, this enslaver, this colonizer, almost missed out on his miracle because he went straight to the source of power as he understood it, the king and not the prophet. He couldn't receive his miracle because his privilege blinded him. And when the prophet did not perform to his expectations he almost missed out again. He was looking for pomp and circumstance, and maybe a liturgy like the Episcopal Church, smells and bells, incense and chimes. Definitely not go jump in some foreign river. But eventually, he humbled himself and set his power and privilege aside for a moment and, he got his miracle. A happy ending. But is it? As I read and tell this story, I ask where was baby girl's miracle? And what is her name? Where was her mama? I wonder if Saint Kamiano read this story to his community and if they asked, "Where is our miracle? Where is our healing?" Would he reply like me, "I still believe in miracles. But sometimes it's hard to believe."?
In our world, talk of miracles can be dangerous; they are food for starving people. The folk talking the most about miracles are often frauds, seeking to defraud those most desperately in need of a healing or saving touch. Real miracles are unpredictable. They are not dependent on us. And yet, Jesus tells the woman with the vaginal hemorrhage that her faith has saved her.
This unnamed woman's faith in the possibility that the stories about Mary's baby boy just might be true motivated her to subject herself to public humiliation, to crawl through a crowd to touch Jesus. Her infirmity, bleeding through a part of her body a whole lot of preachers have refused to name for 2000 years, left her as isolated and ostracized as any leper in ancient Israel or Kalaupapa. She probably had a somewhat clear path to Jesus because people would've been jumping out of her way. Her faith moved her to ask, to trust and, that is what put her in the position where Jesus, who did not shrink back from her touch, was able to proclaim that her miracle happened while she was doing the work to pursue her own healing. Beloved, Jesus was not saying that if you just pray hard enough or believe deeply enough, you will get your miracle. Don't let anyone shame or blame you for not being able to praying away or believing away death and illness.
Miracles are rare in our world but they are all over the place in the scriptures, in our readings for today. Some people try to explain away miracles by saying things like, "the Red Sea was really low, when the Israelites crossed," or, "everyone brought their lunch, that's how a multitude was fed on two fish, and five loaves of bread." I urge you to resist that practice, and let the miracles be miracles, inexplicable. And as we accept the extraordinary ways in which God showed up in the lives of her people in our sacred stories, let us ask where is it, that God shows up in our world, and in our lives. Because we need a miracle in this country. More than one.
The first lesson calls us to listen to those who have only been deemed fit for enslavement, captivity and incarceration. Because in desperate circumstances with no miracle on the horizon, there is where the stories of God are kept alive. There is where we learn something about faith, where we encounter a belief in God that does not waiver even though she may have never lived to see a day of freedom. That is the story of ancient Israel, people who went from being enslaved to enslaving to subjugation to captivity to exile to occupation. That is why the gospels are occupation literature. They are activist writings. They are movement manifestoes. The scriptures that we share with our Jewish kinfolk are scriptures of resistance. They are slave narratives. Like those of Harriet Jacobs and Celia who was put to death in Indiana for resisting the enslaver who violated her body. Her case went up to the state Supreme Court where her conviction was upheld on the grounds that she had no right to defend herself because she was a slave. She needed a miracle and didn't get one.
Where was God for her when she needed a miracle? Where was God for Tyre when he needed a miracle? Where was God when my people endured 460 years of chattel slavery? Where was God when the Israelites were enslaved for 400 years? Where is God when black folk are afraid to send their sons and daughters out of the house? Where was God when Brianna Taylor, Atatiana Jefferson and, Botham John were all shot by police in their own houses while they were minding their own business? Where was God seven year old Ayana Stanley-Jones was shot by a police officer while she was sleeping on her grandmother's couch? They didn't even have the chance to be terrorized at a traffic stop. Where is God? Where is God when Israel is occupying Palestine and some Palestinians are fighting back in horrific ways? Where is God? Where is their miracle?
Miracles meet us between our deepest need and most desperate hope but, a miracle is not a plan. Waiting on a miracle to change the world isn't going well. When that hope is kindled into faith, not just belief, but a living faith, we discover that our cries do not fall on deaf ears and that we are never alone in our sorrow, grief or illness. We discover desperate circumstances need not leave us hopeless. We discover that there is something miraculous in us that enables us to survive the unthinkable. We discover that there is power in us to transform the world. And we start by making sure everyone has the same chance for life and liberty.How we change our world and break out of some of the cycles that imprison and enslave us is to see our salvation bound up with the liberation of each other. It is to stop making excuses for terror in our Scriptures and terror on in our streets. It requires us to stop reading with whoever we think is the hero and look for the characters on the margins in the text and in our streets and, learn to read and hear some of the characters you've overlooked and the ones the text leaves on margins and sometimes, on the cutting room floor. Someone said, "You can't change what you don't acknowledge." We can't acknowledge what we refuse to see and, when we reject what is hard to hear.
God told Moses that her people's cry had not fallen on deaf ears. My ancestors clung to that promise. They put their faith in the God of Moses in the same way Harriett Jacobs put her faith in the God who saved Daniel from the lion's den. The keeper of the flame of faith is most often those on the bottom and those on the margins, the ones most in need of a miracle. When the odds are ever in your favor, faith is a luxury.
Where are our miracles today? They are in the hands of those who do the work to make the miraculous possible. The end of chattel slavery in this country wasn't a miracle from heaven. It was the work of women and men who walked away from terror and ran away from slaughter and, women and men who worked for the abolition of enslavement in this country and around the world. And some are still working at it for, slavery exists in lots of forms, including some still among us. A treatment and, in some cases, a cure for Hanson's disease, leprosy, did not come in a miracle from heaven. It came because people did hard work including putting themselves at great risk for others.
I still believe in miracles. I still believe in divine intervention. But I know that what will heal us as a nation will not fall from heaven. It was faith and feet that allowed Harriet to run away from wolves in the human skin. It was faith and love that allowed Damien to lie down with lepers. It is faith in a justice that transcends the brokenness of our systems that keeps black folk in the courts and in the streets. It was faith in the consciences of white people that sent civil rights protesters into spaces where they knew they would be beaten and bitten and pummeled with torrents from fire hoses. It was faith in the decency of the American public that led Mamie Till Mobley to let Jet magazine photograph the murdered remains of her son in an open coffin to try to being an end to lynching. It was that same faith that led RowVaughn Wells to say release the video and show them what they did to my baby Tyre. It is faith that sustains us when there is no miracle. And some days I have faith too. Some days I believe in miracles.
But when faith fails and miracles are scarce I still believe in Mary's miraculous baby. I believe that God's precious child who was beaten bloody by the police before he was murdered by the state and cried out to his mama before he died, will reward our faith and faithfulness and, our faithlessness and, all that is broken will be made whole. But we don't have to wait for that miraculous day. We can bring healing and hope into the world through a faith that compels us to speak and act out of love and hope. I believe in miracles. Amen.
All Saints Kapa'a
May the Faithful God grant that the woman who is coming into your house be like Rachel and Leah; the two of them built up the house of Israel. May you prosper in Ephrathah and establish a lineage in Bethlehem…A Lineage in Bethlehem…
Let us pray: May God who is Majesty, Mercy, and Mystery speak words of life, love, and liberation through these words. Amen.
Family is complicated, and not only around the holidays. Family represents the most intimate and enduring bonds in the world of the Scriptures, and to some degree, in our own. Yet families are also sites of tremendous pain, disappointment, rejection and, alienation. Family is complicated. And whether we have walked away or been put out, been disinherited or divorced, there are bonds that remain. Whether written in the pages of a family Bible or woven together in an ancestral family tree on a website that brings lost relatives together, the weaving of names and relationships into a genealogy paints a picture but doesn't tell the whole story.
All of those people around the thanksgiving table and in the family group chats are connected through a lineage that tells a story of love and family, struggle and survival, births and deaths, without all the messy details. It is like a photograph at a family funeral. If you look closely you can see the cousin who is standing off to the side by herself, which married couples are cuddled up and which are not. But you can't see all of the stories of heartbreak or, restoration and reconciliation in a photo or, in a genealogy. And then, there are those who are not connected by blood or marriage or, ritual or partnership or, adoption, who are also bound to the family tree, like a vine that encircles, adding its beauty to the tree around which it winds. Family is complicated.
In many ways, families in the Scriptures are like ours. They may not pose for beautiful pictures in matching pajamas around the tree but they have a public facing presentation like a family photo on a holiday card — that's what genealogies are — and then, there are the stories with all the gory details behind the photo, behind the genealogy.
Biblical genealogies often hide the ugliness in families by naming the names without the scandalous and, sometimes horrific details. They skip over all of the particulars of troublesome people in problematic relationships to sketch a line of connectedness to those who have gone before. Like saying, "Abraham, Isaac and Jacob."
Yet without Sarah we don't have to address Abraham's incestuous relationship with her as his sister. Without Hagar we don't have to discuss Sarah's enslavement of her and Sarah's surrender of Hagar's body to Abraham for his sexual use and forced reproduction. Without Keturah we don't have to discuss Abraham starting another family but refusing to inherit those children. Without Rebekah we don't have the important notice that not all patriarchs were polygamists and not everybody did it that way in those days; people made choices within that culture just as we do now. Without Rachel and Leah we don't have to discuss family betrayal, loveless marriages and blended families. Without Bilhah and Zilpah we don't have to discuss their enslavement and Rachel and Leah's and Jacob's use of their bodies as non-consenting reproductive surrogates in a bitter sister sibling family feud.
In fact, the author of Ruth makes a similar move in the communal blessing bestowed upon Boaz, Ruth's new husband: May the Faithful God grant that the woman who is coming into your house be like Rachel and Leah; the two of them built up the house of Israel.
… Rachel and Leah; the two of them… no mention of the slave women on whose backs and in whose wombs they "built up the house of Israel." Sometimes hearing the full story of characters we have loved since our childhood Sunday school, drawn pictures of and pretended to be in Christmas and Easter pageants, can be like learning some of the uglier stories about our own relatives. Just as when funerals and wills and DNA tracing unearth unwelcome connections and unknown siblings. In the same way, there is a world of difference between saying, "Abraham, Isaac and Jacob" and saying, "Hagar, Sarah, Abraham and Keturah; Rebekah and Isaac; Leah, Rachel, Jacob, Bilhah and Zilpah. Genealogies keep secrets but they don't keep them very well. They invite questions and conversation whether or not we like the answers.
The story of Ruth is a genealogy with some of those details filled in. I don't have time to tell you about all of the scandalous parts and what really happened between Ruth and Boaz on the threshing room floor.
The story of Ruth is also the story of a lineage, the lineage of David and will become the lineage of Bathsheba on the other side. It is an answer to the prayer articulated in our first lesson: May you prosper in Ephrathah and establish a lineage in Bethlehem. David is in many ways the most important person in the Hebrew Bible. He is God's anointed. When read in Hebrew, he is God's messiah. When read in Greek, he is God's christ. (Bad Bible translations would have you think that Jesus is the only one to have born in that title in the Scriptures.) King Cyrus of Persia also received that title. So, when some years ago, an enterprising snake oil preacher down the road from us took their two names using the Hebrew form of Cyrus and named himself David Koresh, writing himself into that lineage, I knew it wasn't going to end well. I've always said that if more preachers knew Hebrew, they would've seen him coming for what he was.
That lineage in Bethlehem is a messianic lineage. And, at the heart of that lineage is Ruth, a Moabite woman in her second marriage having been widowed, having made the decision to stay with the family who took her from her people as a young woman to be a bride. But Ruth is not alone. She has Naomi and the local women as part of a circle of witnesses and they call the names of Tamar and Rachel and Leah of ancient days who become her genealogy. These women are not all in the same lineage if you count by blood and marriage. But they are woven together in a spiritual family, a family into which we have been adopted and woven. There is more than one way to make a family. Like them, many of us have spiritual families and families of the heart in addition to families of blood and marriage. For some, families of choice are closer and safer circles of love and nurture. Love and lineage do not always go together. Sometimes we rewrite our own genealogies in our heads and in our hearts, writing some folk in and writing others out.
Our gospel reading is a reweaving of the messianic lineage in Matthew. It ties Jesus to that ancient messianic lineage in Bethlehem through Ruth. Unlike the lineage and genealogy we read, the evangelist we call Matthew traces the thread of the fathers culminating in Joseph – whose relationship to Jesus is complicated – and does not tell us how Mary is related to Ruth and Bathsheba and David.
But we are not lawyers trying to find a lost heir for a grand inheritance. We are, all of us, long lost relatives who have been found. And lest there be any question as to who we are and whose we are, we have been adopted in to this grand and glorious lineage. For as our epistle says, when the fullness of time had come, God sent God's own Son, born of a woman…that we might receive adoption like children.
The gospel writers will continue to tell us that Jesus is the son of David, we should also hear that Jesus is the son of Bathsheba and the son of Ruth and the son of all the women that Ann Patrick Ware was able to recover from the Scriptures and weave together in our gospel reading. Now that is a family tree full of skeletons and strange and bitter fruit. Our families are no different.
Yet, whether we are acquainted with all of the skeletons in all of the closets or not, we can still love our family and be proud of our lineage even when we're ashamed of a particular person or in the midst of a family feud or, have ancestors or relatives who have committed crimes, abused their partners or children or, profited off of the enslavement and abuse of other human beings. They are still our family and lineage. We can love them with mixed feelings, hating what they have done. And, we can celebrate the characters that are important to our ancestral sacred stories without celebrating their transgressions.
We would also do good to remember that every person incarcerated or convicted of committing a terrible crime against another person is somebody's child, somebody's cousin, the uncle we don't talk about, the niece who has had her children taken away, the spouse we loved but had no idea what they were doing in their other life. We may be the one with the DUIs, the addiction, the history of, or the survivor of, intimate partner violence. They are all in somebody's family tree, likely every family tree, including our own; family is complicated.
In this season when we tell family stories, ancient sacred family stories and the stories of our own kith and kin, we must be mindful that we have a sibling with whom we have had a difficult and sometimes downright deadly relationship across the ages. Christian antisemitism is more than a family feud. And by Christian antisemitism I mean specifically the religious antisemitism that is articulated in the Church, in our doctrines and theology, in our music, liturgy and prayers and, sometimes in our sermons. And that is all in addition to the white supremacist terrorists who come from Christian homes and churches, many of whom belong to white supremacist churches, who fill the internet with vicious stereotypes and incite and commit violence against our Jewish kin.
We cannot adore the Blessed Virgin and the precious baby Jesus and stay silent as people, whether they bear the name of Christ or not, spew forth antisemitic venom in our presence and in the world. Just imagine that every Jew joke or stereotype you have ever heard was applied to Mary or Joseph or Jesus.
But in truth, it should not take that for us to stand up and speak up. We are family. Family is weird, frustrating, annoying, disappointing, fiercely loyal, powerfully loving, a safe harbor in a storm and, welcomes you home over and over again. Family is love. The genealogy of the Church is a testimony to love that endures even when the individual people and circumstances don't seem to call for it. It is love that knits us together in Christ as the Church. All those threads of love and lineage come together in God's love made flesh in the womb of a virgin, a lineage in Bethlehem, rooted in love that ties us to Judaism. We are family. And family is complicated.
May God the Mother and Father
of Avraham, Yitza'ak and Ya'acov,
Sarah, Hagar, Rivqah, Rachel, Leah, Bilhah and Zilpah,
Who took the tangled threads of their lives
And wove a tapestry of Redemption
In the Body and Blood of Miryam l'Natzeret
Continue to weave the strands of your life
In the Divine design. Amen.
Advent III, Year A, A Women's Lectionary for the Whole Church
Ruth 4:11–17; Psalm 78:1–8; Galatians 4:1–7; Matthew 1:1–16