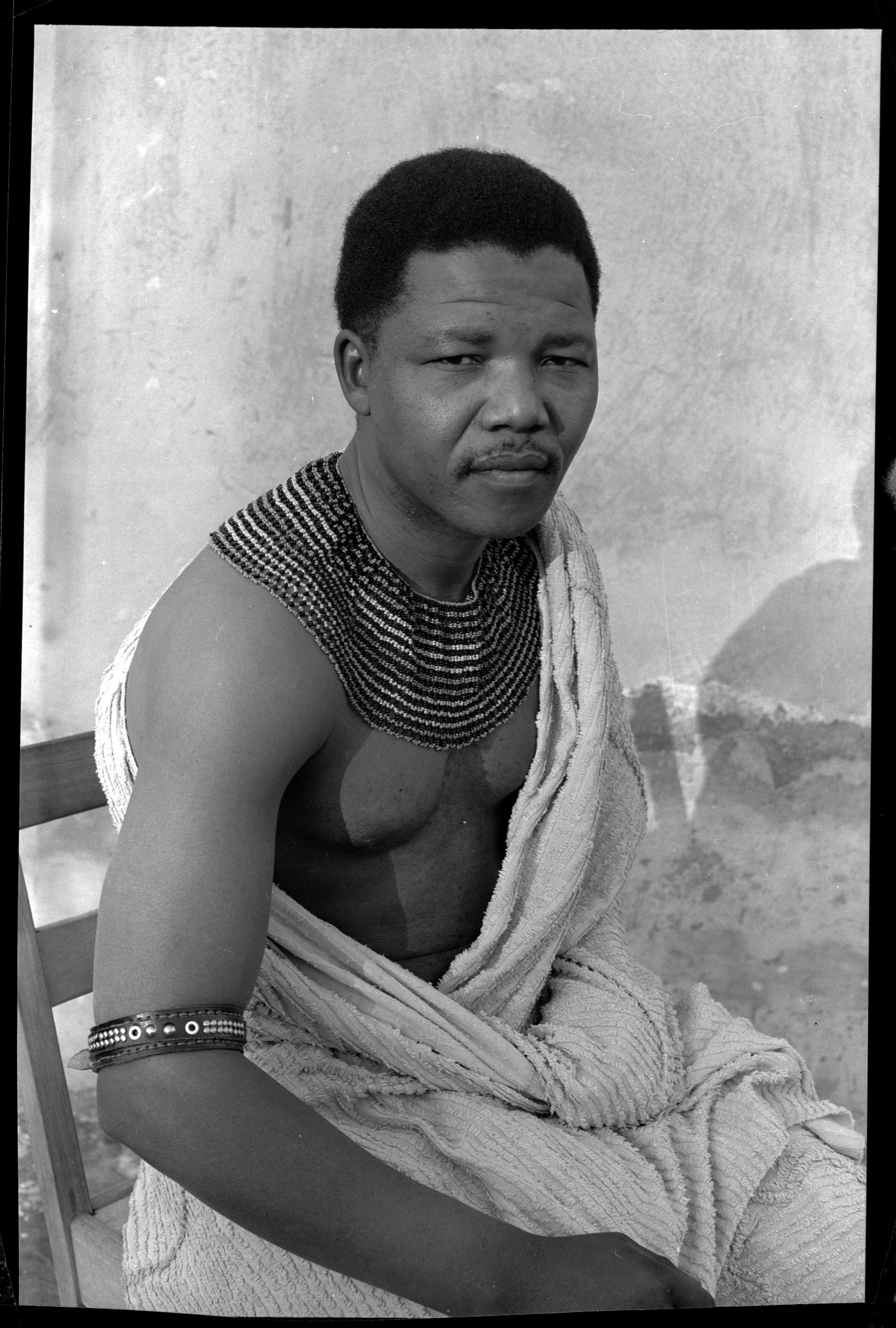 *Vayigash Mandela. Mandela stood. And now he is at rest. I dedicate this drash to the memory of Rolihlahla, Nelson, Mandela, Madiba. (Vayigash, "he stood," is the first word of today's Torah portion, Gen 44:18-47:27.)
Ex 46:20 To Joseph in the land of Egypt were born Manasseh and Ephraim, whom Asenath bat Potiphera, priest of On, gave birth to for him.
I was going to begin: "Jewish folk and black folk have shared experiences of diaspora, involuntary and voluntary." But that language is not quite right. Those binary categories presume there are no black Jewish folk (or African Israelites). We know that's not true, and no, I'm not about to convert. But what language should I use instead?
Slavery. Freedom. Diaspora. Migration. These are some of the themes that drew enslaved Africans in the Americans to the stories of the Israelites in spite of the best efforts of the slavers – black folk are the only folk in the United States for whom reading was illegal, primarily to keep my ancestors from reading the bible and concluding it called for their liberation. Though to be clear Africans were not dependent on slavery, white folk or Western Christians for their introduction to either testament, Judaism or Christianity.
Africa looms large in many of our hearts this week as one of her lions has taken his final rest.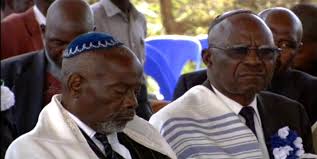 South Africa is one of the spaces in which Jewish and African identities meet and mingle, in the very kohenic DNA of the Lemba people. (The Lemba are South African and Zimbabwean African Jews with genetic links to the Kohen, priestly gene, previously identified in Jewish populations.)
Joseph's Egyptian sojourn complicates the issue in interesting ways. On the one hand, Joseph marries an Egyptian woman so the tribes of Ephraim and Manesseh are half-African. Westerners have worked really hard at separating Egypt from Africa although we don't separate any other northern countries from their continents. American Biblical scholar Martin Noth writing in the 50's and 60's was scandalized by Egyptian art and wrote that the Egyptians were quite simply wrong to portray themselves with brown skin and wooly hair as though they were Negroes. (Clearly a Freudian reaction to issues at home.) I see similar motivations in the claims that aliens or the residents of Atlantis built the pyramids, anyone other than Africans.
Generations of folk of all races have asked what the Israelites looked like, for many, in order to identify with literal, cultural or spiritual ancestors. According to Mishnah Nega'im 2:1: R. Ishmael stated: the children of Israel – may I be an atonement for them! – are כְּאֶשְׁכְּרַע like eshcara-wood neither black nor white but of an intermediate shade.
Well, that settles that. According to Jastrow eshcara-wood is either box-wood – which looks to me like wood-colored wood, kind of tan – or eshcara-wood is ebony, which completely changes things. I published an essay on blackness and whiteness in rabbinic literature last year and am borrowing some of that today:
It Does Matter If You're Black or White, Too-Black or Too-White, But Mestizo is Just Right
Rabbi Shimon bar Lakhish says in Bavli Bechoroth 45b:
לבן לא ישא לבנה שמא יצא מהם בוהק
שחור לא ישא שחורה שמא מהן טפוח
Lavan lo yisa' lavanah sh'me' yatza' lahem boheq
shachor lo yisa' sh'chorah sh'me' yatza' lahen t'fuach
A-white-man should not marry a white-woman lest they produce boheq, a-too-white-child, and a-black-man should not marry a-black-woman lest they produce, t'fuach, a-too-black-child. It is important to remember that the rabbis are discussing their own kinfolk, black, white, red, spotted and speckled, who are also their skin-folk.
The texts are about how to tell when someone has a plague spot on their skin and how skin-color affects the inspection and determination. Given the range of skin tones evoked by the range between "excessive whiteness" and "excessive blackness" – ebony, ivory, cocoa, mocha, caramel, sandalwood, perhaps even peaches and cream, along with black coffee – no sugar, no cream, how will the nega, plague spot appear on all of these skin tones?
The terms boheq and t'fuach, "excessive whiteness" and "excessive blackness" are not always negative in the rabbinic lexicon. Boheq means "bright" and "brilliant" and "beautiful" in reference to jewels and candlelight and Sarah's beauty and the brilliance of scholars across the tradition. (Cf: Yerushalmi Pesachim 27b, Bavli Kiddushin 33a, Gittin 11a and Sanhedrin 100a.) "Excessive blackness," t'fuach, is related to a particular type of pitcher used for hand-washing, t'fiyach, – leading to Rashi's interpretation "black as a pitcher;" no one seems to know what sort of black pitcher Rashi meant, but it was certainly not pejorative. There is a secondary lemma that refers to "grass" and "grain" leading Jastrow to say that t'fuach might refer to the skin discoloration of a person dying from starvation due to lack of grain. Following Rashi t'fuach was the same shade of black as a well-known household object, now obscure but with no negative associations. So then, according to Resh Lakhish, the kohanim (and likely the rest of the Israelites) range in skin-tone from blacker-than-black to whiter-than-white with only the extremes on both ends perceived as problematic.
The full Mishnah Nega'im 2:1 text:
The bright spot in a German (girmani) appears as dull white, and the dull white one in a Kushite appears as bright white. R. Ishmael stated: the children of Israel – may I be an atonement for them! – are like eshcara-wood neither black nor white but of an intermediate shade.
Germani is used in rabbinic literature to refer to the inhabitants of the Roman province of Germania, the ancient Cimmerians (related to the Thracians), the biblical Magog and stereotypical white folk. FYI: The Cimmerians have crossed over into popular culture as the people from whom Conan the Barbarian emerged, played by the Austrian (not-quite-Germani) actor Arnold Schwartzenegger and by the half-Hawaiian – mestizo? – actor Jason Momoa.
Bringing us back to today's parsha, Bereshit Rabbah 86:3, identifies Joseph as Germani: Everywhere a Germani sells a Nubian, while here a Nubian is selling a Germani! This refers to the sale of Yosef by an Ishmaelite, descended from Hagar the Egyptian.
Which brings me back to Joseph and Asenath and their children in our parsha. My ancestors looked to the ancient Israelites as spiritual kin and proof of a liberating God active in the world. Generations of lay and professional biblical scholars have charted out complex relationships between people of African descent and beney Yisrael, especially in the places where they overlap and intersect, like the land itself, a bridge that connects Asia and Africa. The ancient Israelites and Biblical Hebrew are characterized as Afro-Asiatic by scholars. Yet whiteness and Jewishness go together in the popular and rabbinic imagination though in neither are they completely inseparable.
Each of us is a series of interwoven and overlapping identities. We operate out of multiple identities at a time. As I offer this drash I am most aware of being a member of Dorshei Derekh, a biblical scholar and a black woman. Others may be more aware of my Christian identity than I am myself at this moment.
My questions are about identity:
Which of your multiple identities are at the forefront of your self-articulation in differing contexts and why?
Are you aware of others perceiving you through the identities that are more important to them than those that are for you?
So much of the bible and its interpretive literature is about constructing and maintaining identity, which of those constructions are still meaningful and which are being reconstructed in your life and religious practice?
Michael Jackson famously sang, "It doesn't matter if you're black or white." The space between unacceptable blackness and unacceptable whiteness in Bavli Bechoroth 45b, what Soncino translates as "excessive blackness" and "excessive whiteness" is to borrow a term from the Latina and Latino interpretive lexicon, a mestizo space. Implicit in the prohibition, A-white-man should not marry a white-woman lest they produce boheq, a-too-white-child, and a-black-man should not marry a-black-woman lest they produce, t'fuach, a-too-black-child, is the solution, that black and white people should marry each other and produce beautiful mestizo babies. Shabbat Shalom.