2016_10_20 Wil Gafney from Candler School of Theology on Vimeo.
Yes, I am black! and radiant–
O city women watching me–
As black as Kedar's goathair tents
Or Solomon's fine tapestries.
Will you disrobe me with your stares?
The eyes of many morning suns
Have pierced my skin, and now I shine
Black as the light before the dawn.
And I have faced the angry glare
Of others, even my mother's sons
Who sent me out to watch their vines
While I neglected all my own.[1]
Normally I only preach from my translation of the scriptures believing you can't preach what you don't read, and reading the bible in English is like eating when you've lost your sense of smell. Rabbi Marcia Falk's translation of the Most Excellent of Songs, the Song of Songs, is itself most excellent so I invite you to consider for the time that is ours the following lines:
The eyes of many morning suns
Have pierced my skin, and now I shine
Black as the light before the dawn.
And I have faced the angry glare
Of others, even my mother's sons
Who sent me out to watch their vines
While I neglected all my own.
Black is beautiful. Not just some black is beautiful. Not just that light, bright, almost white, mixed with something, Becky with the good hair, Beyoncé, video girl type A or B (but not so much C or D) black is beautiful. My black is beautiful. Your black is beautiful.
Whether hailed as luminous darkness or radiant blackness, our black is beautiful. Hand-crafted sun-kissed shades from cream to coffee—no sugar, no cream—to blacker than a thousand midnights to the bluest black, from the bluest eye to the grey, green, brown, black eyes deeper than the well of souls, crowned with cottony soft puffed crowns, regal ropes, intricate braids, coifs and cuts in every color imaginable and some you couldn't, or smooth shaved like Luke Cage. All of these studies in black are beautiful. Black is beautiful. Blackness is beauty. Blackness is worshipful. All blackness is divine. It is the imprint of the holy darkly radiant God in whose image we are created. Look in the mirror and love God herself in you, in your fam, in your heart and skin kin, in your neighbors and strangers, enemies and allies.
The eyes of many morning suns
Have pierced my skin, and now I shine
Black as the light before the dawn.
In the black church we trumpet our love for our blackness—Imma come back to that—but we don't always love our black bodies. The black church loved us and taught us to love ourselves when nobody else would and folk were out here in these streets hating our skin, our hair, our lips, our noses, our thighs, our buttocks, our thickness, our swish, our sway. And at the same time some in the black church were separating us like goats from sheep based on brown paper bags and talking about good hair. Perhaps even more insidious, too many black churches still privilege whiteness in theology and culture, expectations about dress and deportment, trying to please an abusive white supremacist culture that does not love us and despises our flesh.
The whiteness against which we have been defined, measured and found lacking has been deified and is hanging on the wall in too many churches and homes. The white-Christ-idol hanging on the wall denies the bruised black beauty of God in human flesh killed by the uniformed arm of the empire like too many of our trans and cis sisters and sons. Be very clear, white Jesus is does not love you and cannot save you; he is the god of white supremacy and the demonization of blackness is its gospel.
But…
The eyes of many morning suns
Have pierced my skin, and now I shine
Black as the light before the dawn.
This beautiful blackness is the gift of God. It is delicate and diamond strong, fragile and fearless, resilient and resplendent. Our blackness is more than the skin we're in, it is the treble of our souls, the multi-strand web of our culture that binds us to all our folk—and the rest of God's folk too, for we are all children of the same mother, from the African earthen womb of the God who writhed in labor with us and Rock who gave us birth. (Deut 32:18) And like all of God's good creation we are charged with its care, care for ourselves, our bodies, our minds, our souls, the sacred trust of our blackness.
I believe that we ought to be passionately in love with ourselves, our bodies and our blackness. For this I take my lesson from the Song of Songs which has scandalized so many Jewish and Christian interpreters because it does not talk about God explicitly, instead it focuses on the love of two people expressed sensuously, sexually. It is all about the love of and between two black bodies—offered as scripture and revelation. Now, one of those bodies is blacker than your average brown-to-black ancient Afro-Asiatic person. She is black as a black-haired goat. Y'all can have them white cotton ball sheep, I'm going to hang out with the goats. Let me let her tell you about herself as we walk through this text together:
shechorah ani v' navah
I am black…
Actually, it's the other way around. Black am I… Black is the first word. Blackness a priori. Black before all else, intentionally, by design, according to the will (and the Wil) of God for my life. Black am I…
Black am I and resplendent.
Black am I and radiant.
Black am I and exquisite.
Black am I and beautiful.
It seems the city-women can't keep their eyes off of her. They keep staring, looking her up and down. And you know how we do; she asks them if they like what they see:
Will you disrobe me with your stares?
The shout out to the daughters of Jerusalem is an acknowledgement that our bodies are always under scrutiny. We are weighed and measured, consumed and labeled acceptable or defective in a glance. The black beauty Shahorah—we can call her Ebony, Raven, Jet or Onyx—Shahorah says you call me black like that's an insult. Let me tell you, I am black, as silky-black as the luxurious coat of a Kedari goat, like mink, only blacker. I see you looking, you can't keep your eyes off of all this good black. And neither can the sun.
The eyes of many morning suns
Have pierced my skin, and now I shine
Black as the light before the dawn. 
She says, don't stare at me because my beautiful black skin has gotten even darker while I bask in the sun. Our black beauty revels in the blackness of her skin and has the nerve to get a tan on top—we hadn't destroyed the ozone layer yet so she didn't have to worry about melanoma—she embraces the kiss of the sun and some folk are out here bleaching their black.
And I have faced the angry glare
Of others, even my mother's sons
Who sent me out to watch their vines
While I neglected all my own. 
The angry glare is a reminder that everyone won't look at us and see the glory that God created. Some folk are mad that we're still here. Mad that we haven't been destroyed. Mad that we survived the hells of the middle passage, slavery, Jim Crow and lynch law. Mad that we have the right to vote. Mad we're exercising our right to vote. Mad that it looks like we're benefitting from affirmative action when it benefits more white women than black women or men. Mad we're in their schools and on their jobs. Mad some of us are in charge of some of them. Mad this continent once peopled by red and brown peoples is turning brown again. Mad we don't back down, step aside, shuffle when we're not dancing and scratch when we're not itching. There are some angry folk out there and you can see it in their eyes long before they open their mouths or send the first tweet.
And I have faced the angry glare
Of others, even my mother's sons
Sometime the angry glare is more than a look. Sometimes it's a catcall. Sometimes it's a death sentence executed in the street because you refused to acknowledge a cat call, smile, or give out your phone number. Our blackness is under assault, verbal assault and even physical assault. Sexual harassment and predation is a matter for the church because it happens in church to church folk and is perpetrated by church folk.
We can't talk about taking care of black bodies in or out of the Black Church without talking about the perils black women and girls face from black men and sometimes boys in and out of the church, and in and out of the pulpit. That peril is often physical and sexual violence as Shahorah knows first hand. She tells the story of her sexual assault in 5:7:
The men who roam the streets,
guarding the walls,
beat me and tear away my robe.
Don't miss that the men who assault Shahorah are the men who guard the walls. If we read them religiously they are the men responsible for maintaining order in the city where God dwells. If we read them civilly they are the men responsible for protecting the city and her citizens from those who would prey upon her. Pastors and police can be equally dangerous to black girl magic.
And I have faced the angry glare
Of others, even my mother's sons
Later in the text (8:8-9), Shahorah describes the efforts of her own brothers to constrain and confine her, to make her conform to their notions of comportment.
We have a young sister
Whose breasts are but flowers.
What shall we do
When the time comes for suitors?
If she's a wall
We'll build turrets of silver,
But if she's a door
We will plank her with cedar.
Being unapologetically black out loud and in public sometimes means scrutiny and censure from your own people who still believe that respectability politics will save them, and all too often what is respectable, civilized, decent and professional is what white supremacist culture demands. Like so many good church women Shahorah's self-care has been side-tracked while she takes care of everybody but herself.
And I have faced the angry glare
Of others, even my mother's sons
Who sent me out to watch their vines
While I neglected all my own. 
It's time to tend our own vines and their sweet, luscious, intoxicating fruit. It's well past time for us to love God herself in ourselves and each other. Too long the church has taught us to love others at the expense of ourselves. It doesn't work that way boo. As Rev. RuPaul asks, How the hell you going to love somebody else if you don't love yourself? Can I get an amen up in here? The answer is you can't. You cannot love anyone else—or tell them how and where to love you, how exactly it is you like to be loved—if you do not love yourself, all of yourself, in every way.
But some of us don't love ourselves. We have been told for so long that our blackness is bestial, fit only for the end of a rope. Our despised bodies were raped and plundered by those who hated us, literally hating on us with their unwanted bodies. Their descendants plunder the creative riches of our culture all the while denying we have a culture, compounding the theft of our labor while relegating us to under-resourced schools and neighborhoods, all the while pathologizing our beautiful blackness when they're not hunting us down in city street safaris. They work so hard to cast our blackness as the demonic so they won't have to accept the fact that they have been killing God herself. All the while appropriating our hairstyles and recreating our contours.
It is no wonder some children looking at the world unfolding around them don't want to be black and can't see the gift it truly is. Some of us can't help our children find the holiness in God's touch on their skin because we have been so brutalized in and because of our skin, hair, diction and mannerisms we wish we could be somebody else too. It can be hard to love yourself, no matter how woke you are, when you are bombarded with so much hate for your person and your people, passed down as an intergenerational curse millennia after millennia. Isn't any wonder so many of our bodies, minds and souls are unhealthy? You can't care for your black body if you don't love your black body.
It's time to tend our vines. It's time to tend our own vines. It's time to tend the vines of our minds. It's time to tend the vines of our souls. It's time to tend the vines of our beautiful black bodies. It is time to love ourselves and love on ourselves. It is time to be our own best lover. It is time to know every inch of our flesh, revel and delight in it: every curve, every roll, every wrinkle, every freckle. How are we going to know when something feels wrong in our breasts or testes when we don't know what they feel like when nothing is wrong?
What happens to your vine is a community affair. Our vines are all planted in the same vineyard. What happens to your vine affects my vine and what happens to my vine affects your vine. What we do or fail to do in the care and nurture of our vines is not just confined to our own bodies. In our strength we can strengthen others. A strong vine can help support a weaker vine. But a diseased vine can infect the whole vineyard.
When you hurt me, you hurt yourself
Don't hurt yourself
When you diss me, you diss yourself
Don't hurt yourself
When you hurt me, you hurt yourself
Don't hurt yourself, don't hurt yourself
When you love me, you love yourself
Love God herself [2]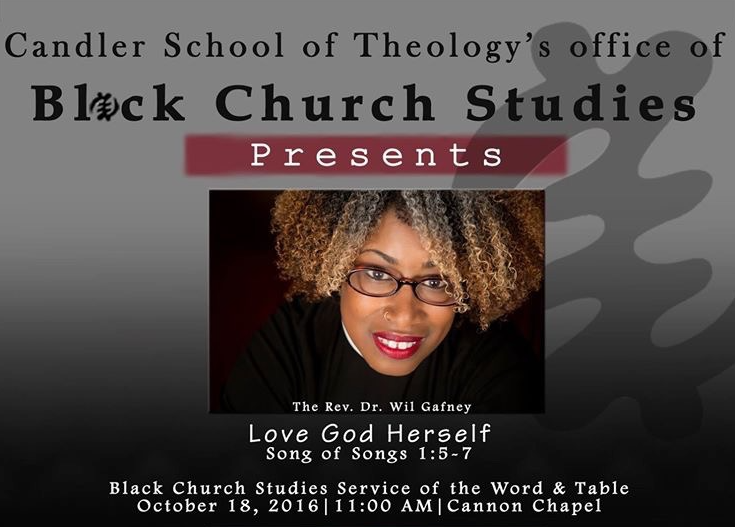 [1] Translation of Song of Songs Poem 2 (1:5-6) by Rabbi Marcia Falk (The Song of Songs: Love Lyrics from the Bible. Waltham, MA: Brandeis University Press, 2004.
[2] "Don't Hurt Yourself," Beyoncé, Lemonade, Parkwood Entertainment/Columbia Records, 2016.
---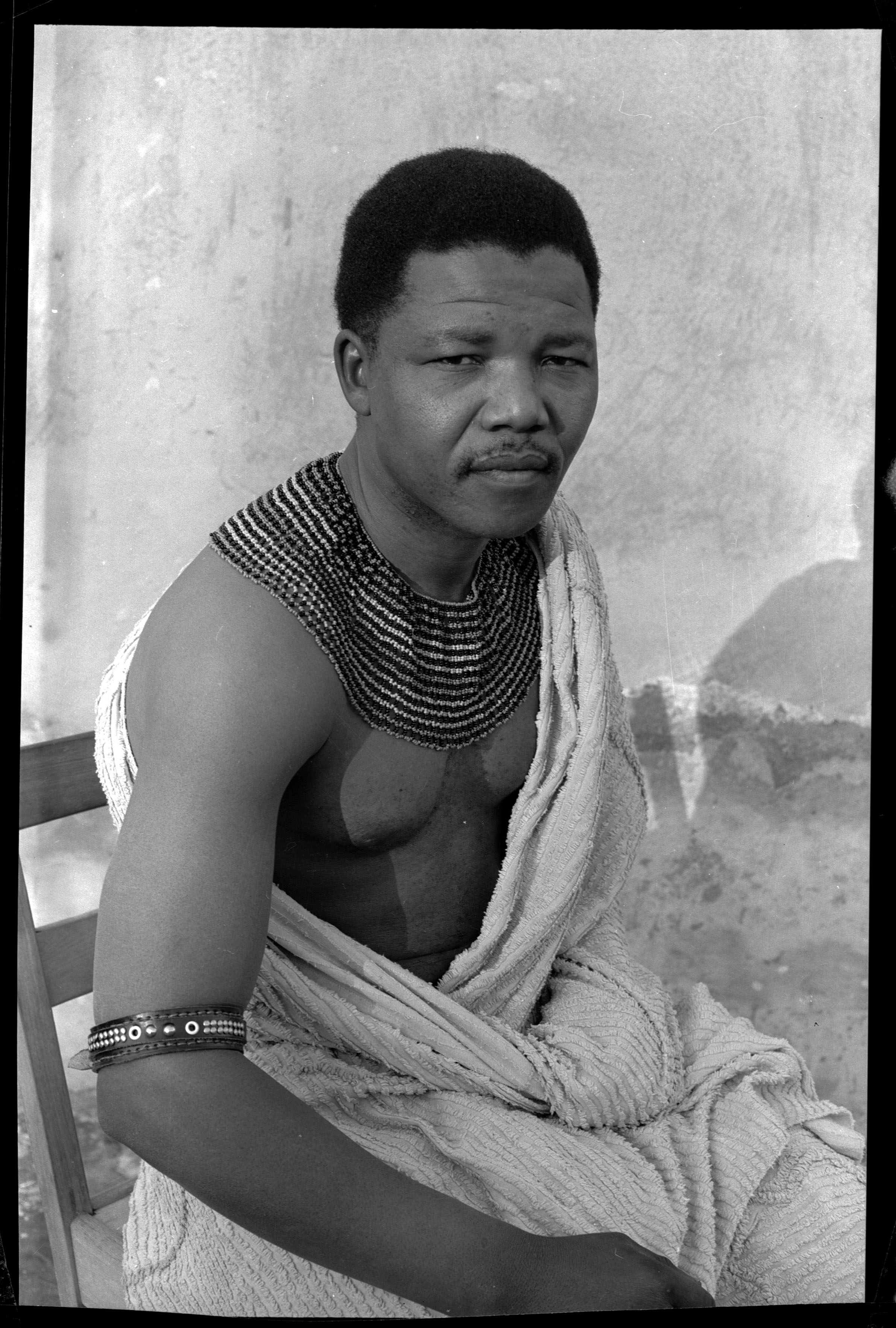 *Vayigash Mandela. Mandela stood. And now he is at rest. I dedicate this drash to the memory of Rolihlahla, Nelson, Mandela, Madiba. (Vayigash, "he stood," is the first word of today's Torah portion, Gen 44:18-47:27.)
Ex 46:20 To Joseph in the land of Egypt were born Manasseh and Ephraim, whom Asenath bat Potiphera, priest of On, gave birth to for him.
I was going to begin: "Jewish folk and black folk have shared experiences of diaspora, involuntary and voluntary." But that language is not quite right. Those binary categories presume there are no black Jewish folk (or African Israelites). We know that's not true, and no, I'm not about to convert. But what language should I use instead?
Slavery. Freedom. Diaspora. Migration. These are some of the themes that drew enslaved Africans in the Americans to the stories of the Israelites in spite of the best efforts of the slavers – black folk are the only folk in the United States for whom reading was illegal, primarily to keep my ancestors from reading the bible and concluding it called for their liberation. Though to be clear Africans were not dependent on slavery, white folk or Western Christians for their introduction to either testament, Judaism or Christianity.
Africa looms large in many of our hearts this week as one of her lions has taken his final rest.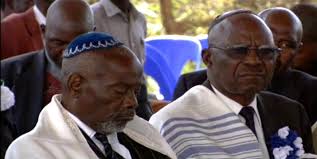 South Africa is one of the spaces in which Jewish and African identities meet and mingle, in the very kohenic DNA of the Lemba people. (The Lemba are South African and Zimbabwean African Jews with genetic links to the Kohen, priestly gene, previously identified in Jewish populations.)
Joseph's Egyptian sojourn complicates the issue in interesting ways. On the one hand, Joseph marries an Egyptian woman so the tribes of Ephraim and Manesseh are half-African. Westerners have worked really hard at separating Egypt from Africa although we don't separate any other northern countries from their continents. American Biblical scholar Martin Noth writing in the 50's and 60's was scandalized by Egyptian art and wrote that the Egyptians were quite simply wrong to portray themselves with brown skin and wooly hair as though they were Negroes. (Clearly a Freudian reaction to issues at home.) I see similar motivations in the claims that aliens or the residents of Atlantis built the pyramids, anyone other than Africans.
Generations of folk of all races have asked what the Israelites looked like, for many, in order to identify with literal, cultural or spiritual ancestors. According to Mishnah Nega'im 2:1: R. Ishmael stated: the children of Israel – may I be an atonement for them! – are כְּאֶשְׁכְּרַע like eshcara-wood neither black nor white but of an intermediate shade.
Well, that settles that. According to Jastrow eshcara-wood is either box-wood – which looks to me like wood-colored wood, kind of tan – or eshcara-wood is ebony, which completely changes things. I published an essay on blackness and whiteness in rabbinic literature last year and am borrowing some of that today:
It Does Matter If You're Black or White, Too-Black or Too-White, But Mestizo is Just Right
Rabbi Shimon bar Lakhish says in Bavli Bechoroth 45b:
 לבן לא ישא לבנה שמא יצא מהם בוהק
שחור לא ישא שחורה שמא מהן טפוח
Lavan lo yisa' lavanah sh'me' yatza' lahem boheq
shachor lo yisa' sh'chorah sh'me' yatza' lahen t'fuach
A-white-man should not marry a white-woman lest they produce boheq, a-too-white-child, and a-black-man should not marry a-black-woman lest they produce, t'fuach, a-too-black-child. It is important to remember that the rabbis are discussing their own kinfolk, black, white, red, spotted and speckled, who are also their skin-folk.
The texts are about how to tell when someone has a plague spot on their skin and how skin-color affects the inspection and determination. Given the range of skin tones evoked by the range between "excessive whiteness" and "excessive blackness" – ebony, ivory, cocoa, mocha, caramel, sandalwood, perhaps even peaches and cream, along with black coffee – no sugar, no cream, how will the nega, plague spot appear on all of these skin tones?
The terms boheq and t'fuach, "excessive whiteness" and "excessive blackness" are not always negative in the rabbinic lexicon. Boheq means "bright" and "brilliant" and "beautiful" in reference to jewels and candlelight and Sarah's beauty and the brilliance of scholars across the tradition. (Cf: Yerushalmi Pesachim 27b, Bavli Kiddushin 33a, Gittin 11a and Sanhedrin 100a.)  "Excessive blackness," t'fuach, is related to a particular type of pitcher used for hand-washing, t'fiyach, – leading to Rashi's interpretation "black as a pitcher;" no one seems to know what sort of black pitcher Rashi meant, but it was certainly not pejorative. There is a secondary lemma that refers to "grass" and "grain" leading Jastrow to say that t'fuach might refer to the skin discoloration of a person dying from starvation due to lack of grain. Following Rashi t'fuach was the same shade of black as a well-known household object, now obscure but with no negative associations. So then, according to Resh Lakhish, the kohanim (and likely the rest of the Israelites) range in skin-tone from blacker-than-black to whiter-than-white with only the extremes on both ends perceived as problematic.
The full Mishnah Nega'im 2:1 text:
The bright spot in a German (girmani) appears as dull white, and the dull white one in a Kushite appears as bright white. R. Ishmael stated: the children of Israel – may I be an atonement for them! – are like eshcara-wood neither black nor white but of an intermediate shade.
Germani is used in rabbinic literature to refer to the inhabitants of the Roman province of Germania, the ancient Cimmerians (related to the Thracians), the biblical Magog and stereotypical white folk. FYI: The Cimmerians have crossed over into popular culture as the people from whom Conan the Barbarian emerged, played by the Austrian (not-quite-Germani) actor Arnold Schwartzenegger and by the half-Hawaiian – mestizo? – actor Jason Momoa.
Bringing us back to today's parsha, Bereshit Rabbah 86:3, identifies Joseph as Germani: Everywhere a Germani sells a Nubian, while here a Nubian is selling a Germani! This refers to the sale of Yosef by an Ishmaelite, descended from Hagar the Egyptian.
Which brings me back to Joseph and Asenath and their children in our parsha. My ancestors looked to the ancient Israelites as spiritual kin and proof of a liberating God active in the world. Generations of lay and professional biblical scholars have charted out complex relationships between people of African descent and beney Yisrael, especially in the places where they overlap and intersect, like the land itself, a bridge that connects Asia and Africa. The ancient Israelites and Biblical Hebrew are characterized as Afro-Asiatic by scholars. Yet whiteness and Jewishness go together in the popular and rabbinic imagination though in neither are they completely inseparable.
Each of us is a series of interwoven and overlapping identities. We operate out of multiple identities at a time. As I offer this drash I am most aware of being a member of Dorshei Derekh, a biblical scholar and a black woman. Others may be more aware of my Christian identity than I am myself at this moment.
My questions are about identity:
Which of your multiple identities are at the forefront of your self-articulation in differing contexts and why?
Are you aware of others perceiving you through the identities that are more important to them than those that are for you?
So much of the bible and its interpretive literature is about constructing and maintaining identity, which of those constructions are still meaningful and which are being reconstructed in your life and religious practice?
Michael Jackson famously sang, "It doesn't matter if you're black or white." The space between unacceptable blackness and unacceptable whiteness in Bavli Bechoroth 45b, what Soncino translates as "excessive blackness" and "excessive whiteness" is to borrow a term from the Latina and Latino interpretive lexicon, a mestizo space. Implicit in the prohibition, A-white-man should not marry a white-woman lest they produce boheq, a-too-white-child, and a-black-man should not marry a-black-woman lest they produce, t'fuach, a-too-black-child, is the solution, that black and white people should marry each other and produce beautiful mestizo babies. Shabbat Shalom.
---