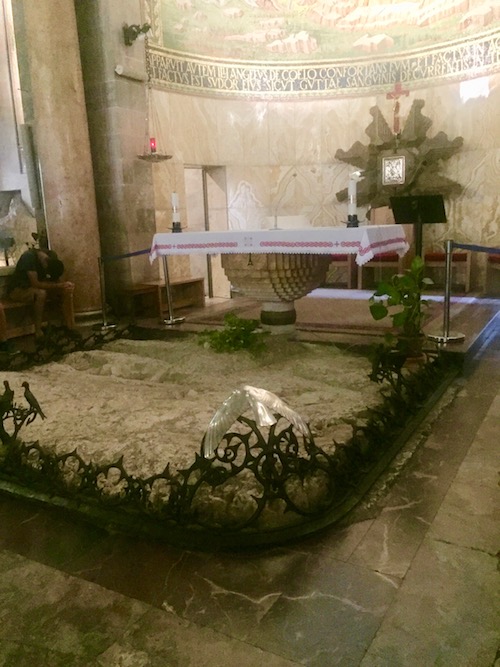 In between conversations and presentations I am going to the most sacred places in my faith, not as a scholar or priest, but as a pilgrim. My companions are my Anglican rosary gifted to me by a sister from my home church, the African Episcopal Church of Saint Thomas, and a silver medal with the Ten Commandments in Hebrew. They are holy totems, made more precious through the sanctification of the pilgrimage. I have followed the ancient practice of placing them on the most holy touchstones.
The stone in Gethsemane
Golgotha
The stone on which Jesus was laid after his death
The place from which he rose
It does not matter to me if some or any of the traditions around these places is unfounded or even quite wrong. Those places have been bathed in the prayers of the faithful the believed in them or even just hoped there was something to the stories. And God meets her people in those prayers in those places. So they have become sacred.