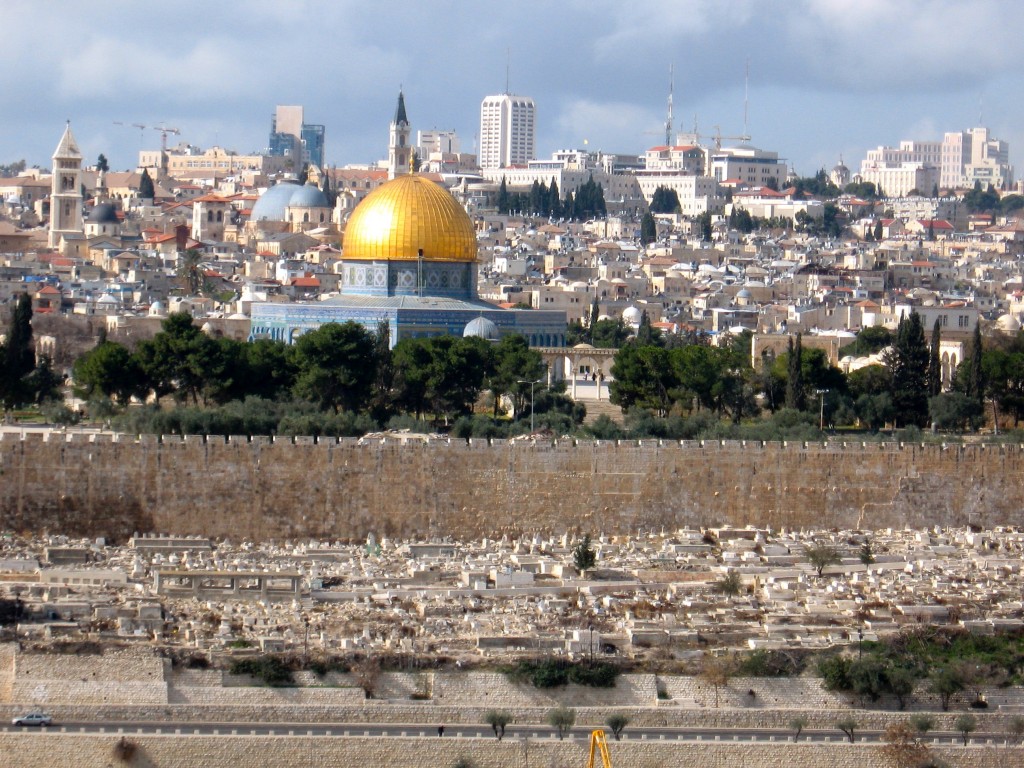 Salaam. Shalom. Shanti.
Seek the shalom of Yerushalayim: and pray for the peace of Palestine.
There are not enough words of peace in any language to bridge the lethal divides between human beings that were revealed again yesterday as Gazans continued to protest their confinement on what is essentially an intentionally starved under-resourced reservation while the leaders of my government and some Israelis celebrated the move of an embassy to the contested yet-still-holy space that is Jerusalem.
I turn to the words I know love and with which I wrestle, the words of scripture.
My translation of Psalm 122 follows, an intentionally womanist and feminist interpretive translation.
Psalm 122:1 A Song of Women's Aspirations,1 for the Beloved2
I was glad when they said to me, "The house of Yah!3 Let us go!"
2 Our sister-feet4 are standing within your sister-gates, O Yerushalayim.
3 O Yerushalayim, She5 is the one built as an indivisible city, She is bound in unity.
4 To Her the tribes go up, the tribes of Yah's witness to and for Israel, to give thanks to the Name of Yah.
5 For there the thrones for judgment were set up, the thrones of the house of the Beloved.
6 Seek the shalom of Yerushalayim: and pray for the peace of Palestine.
May your lovers be secure.
7 May there be wellbeing within your walls, and security within your citadels.
8 For the sake of my sister-friends and companions I will say, "There will be shalom within you now."
9 For the sake of the house of Yah our God, I will seek good for you.
My prayer is that all who love Jerusalem would be "secure" – the language of the psalm – having the security of a homeland that is itself secure, that all whole and live in Jerusalem might indeed "prosper." ("Prosper" and "secure" are both possible translations of shlh in verses 6 and 7.)
Seek the shalom of Yerushalayim: and pray for the peace of Palestine.
[1]A Psalm of Ascent; "women's aspirations" is a play on the feminine plural
hama'alot
, "ascents." [2]The Hebrew consonants,
dwd
, can be uncle, beloved or David. [3]The Divine is represented by the abbreviation Yah to avoid the use of the common kyriarchal rendering, "LORD." In addition "Yah" is grammatically feminine. [4]Paired body parts are generally feminine in Biblical Hebrew. [5]I am reading the Yerushalayim, Jerusalem, as a metaphor for God, who is One (or United
echad
).