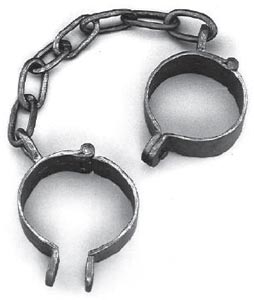 The festering scab of our rape epidemic has been ripped off (again), revealing the festering flesh underneath. Women and girls snatched off the street and held in chains for years as sex slaves; predators talking their way into the homes of struggling single mothers for access to their children; male soldiers and defense contractors raping their female and male fellow soldiers habitually and for sport with impunity; women, men, boys and girls trafficked around the world because they are cheaper and more profitable than drugs with lower overhead and fewer turf wars – and the demand is inexhaustible.
We are horrified by and seemingly inured to violence: sexual violence; domestic violence; gun violence. The sleeping behemoth of righteous indignation is shaking off its slumber as the parents of murdered children find allies in their fellow citizens and in some of their representatives to address one factor in the sea of madness, nearly unfettered access to guns including military grade weapons and high capacity magazines that can turn any shooting into a slaughter.
The consumption of women's and girl's bodies for the sex-power-rage gratification of men is prehistoric and perennial. It is biblical. But it is not godly. No longer "just" a tool of warring armies – although still very much so – the daily reduction of women of women and girls to tubes of flesh to which and for which some men will do anything is a horror that must be decried and ended.
We cannot legislate our way out of rape culture any more than we can out of gun culture, although legislation has an irreplaceable part to play in transforming our society that must not be abandoned or surrendered.
We are broken at the basic human level, but not not past the hope of repair. That is the irrepressible hope that dogs me, hounds me, stalks me. We have it within our capacity to change, ourselves and our world. We begin with what we tell ourselves about ourselves and each other. We continue by rejecting and correcting messages objectify and commodify people, women, girls, boys and men. We shine the light of day and the light of God on sexual violence in our homes, churches, temples, mosques, schools, military, and streets. We teach men and boys not to rape, that they have no right to the flesh of women and girls or boys and men. We stop blaming the victims of sexual violence for the crimes against others against them. We stop accepting rape and torture as the price of doing business or consequence of living in certain neighborhoods, countries or anywhere else in this world.
It is not enough for good men not to rape. It is not enough for people of faith to condemn atrocities after the fact. We must nurture human dignity in each child, each adult; teach and model manhood that is not based on conquest or dominion. The savages among us are savaging the illusion of civilization. No amount of digital technology can prevent the deployment of a weaponized penis yet technological advances and innovations further rape and trafficking. It is far past time to target men and boys and our rape-normative culture with messages of transformation. You are not savages. We will not be savaged.
The time has come for rape-culture to be buried in a grave from which it will never rise again.