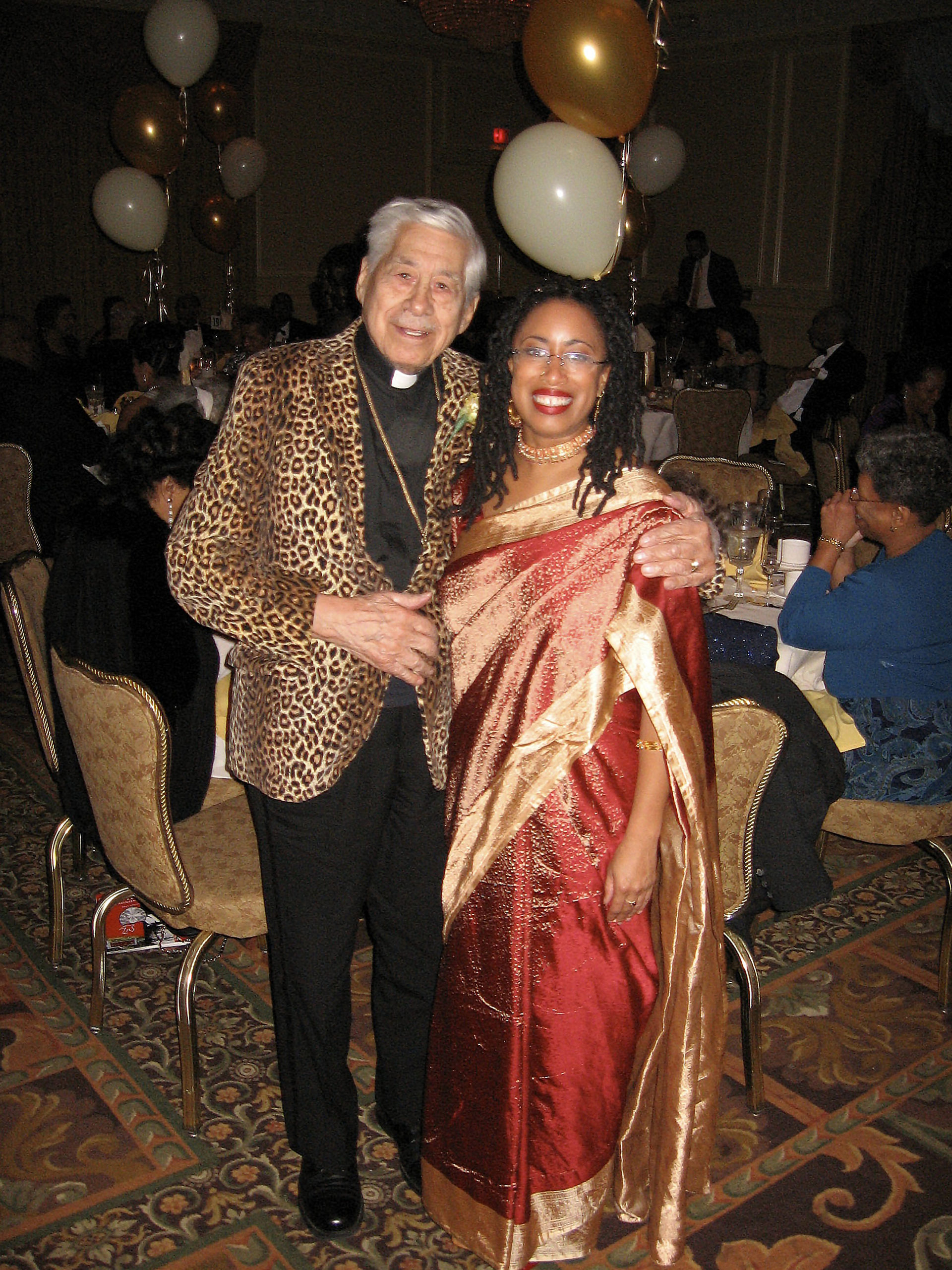 [I prepared this meditation for the Logan Legacy Prayer Breakfast, celebrating the life and legacy of the Rev. Canon Thomas Wilson Stearly Logan, the longest lived priest of African descent in the Episcopal Church who died at the age of 100, at the request of the committee who assigned me the theme of "Engendering Prophecy" from the story of Deborah.]
One of my favorite stories about Father Tom was how he lived long enough to change his mind about women in ministry – and it wasn't a last minute deathbed conversion either. He lived long enough to hear from God and see God at work in women priests, pastors and preachers who I will call today the daughters of Deborah, who was herself a daughter of Miriam, the Mother of Prophets.
The committee asked me to talk about Engendering the Prophetic from Deborah's story. It's an easy topic because God engendered the prophetic in women and men like Anna and Amos, Miriam and Moses, Huldah and Hosea, Noadiah and Nehemiah.
Today we are going to hear from Deborah:
Judges 5:6 "In the days of Shamgar ben Anath,
in the days of Yael, caravans ceased
and travelers kept to the byways.
7 Then the peasantry prospered in Israel,
they grew fat on plunder,
because I, Deborah, arose,
I arose as a mother in Israel.
As the hip-hop heads say, Deborah went H.A.M.: Hard as a Mother (in Israel). Let us pray: Holy One of Old, open our eyes that we may see. Amen.
Judges chapter 5 is one of the oldest passages in the Hebrew Bible, describing events more than a thousand years before the birth of Jesus. That makes our Scripture lesson over three thousand years old. Older even than Fr. Tom of blessed memory, may his name and legacy endure as long.
Deborah was the sixth Judge in the line of succession: From Moses to Joshua, from Joshua to Othniel, from Othniel to Ehud, from Ehud to Shamgar and from Shamgar to Deborah. Unlike women preachers today who are regularly called by some folk only to give a "women's message" Deborah governed the whole people and commanded the whole army in which she was the chief warrior as well. Her word was law and she proclaimed from a throne near a large palm tree between Beth-El and Ramah. That is, when she wasn't kicking Philistine and Canaanite butt that sorely needed kicking. Deborah was H.A.M. – hard as a mother.
When God appointed Deborah to lead the nation, eighty years of peace and prosperity had just come to a crashing halt under the hooves, heels and wheels of Canaanite cavalry and infantry. Then for twenty long years the Philistines ground the Israelites into the very ground. Judge Shamgar beat back the Philistines single handedly when they joined the Canaanites to double team Israel, but it wasn't enough. And then he died.
And Deborah suffered with her people. You see a prophet is of the people and for the people. A prophet loves the people and leads the people. A prophet weeps with and for the people and when necessary, bleeds with and for the people. There are a whole lot of folk calling themselves "prophet" and "prophetess" in this day and age. Some of them have it printed right on their business cards.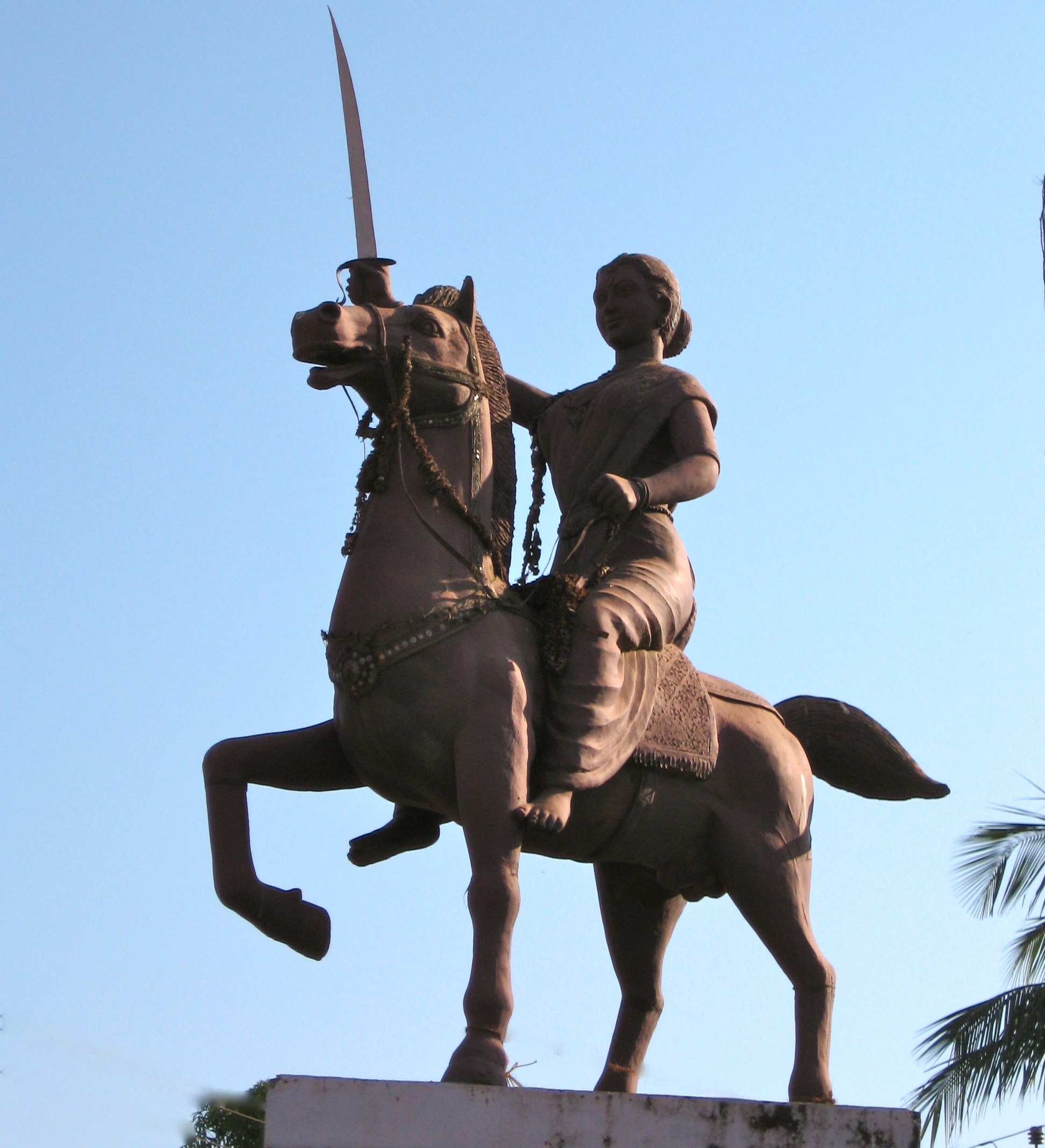 Well, Deborah didn't have a business card. She had a sword – and I believe a good right hook. Because you can lose your weapon in a battle, but when your body is your weapon, an extension of your will, then fists and fingers become the weapons of your warfare when you run out of rocks and sharp, pointed sticks. Any other veterans in the house know what I'm talking about? Deborah was hard and hardcore. That was the context of her ministry.
You see Deborah's people had immigrated to Canaan without checking with the Canaanites. And there were some fights – and to hear Joshua tell it, he killed everybody, but the truth is he didn't and they had to figure out how to get along together, and they still do. Killing everybody on one side or the other wasn't the answer in the Iron Age and it's not the answer today. Deborah helped her people live in the real world after Joshua and his war stories were laid to rest. She didn't go looking for trouble. But when it found her, Deborah went in and went in hard, hard as a mother, in Israel. I believe the motto on her coat of arms if she had one would have been: "Don't start nothing, won't be nothing. But if you start it, I will finish it."
The big story moves from conflict to conflict, from oppression to oppression, scarcely taking account of the individual people and families struggling to survive day after day. And Deborah was there between the lines of the text. She was there in good times and bad. She was there for births and deaths, weddings and funerals, accidents and illness, good harvests and famine. She was there when folk acted a fool and had to be locked up and when the whole people of God worshipped on one accord. She didn't just show up when there was a press conference. She was there on the front lines when it was time to go to war calling the shots – she was the shot-caller. Those of us who have served our country know that we cannot expect our soldiers to go where we are unwilling to lead them. Deborah led her people from peril to prosperity.
There were many bitter, vicious battles and terrible losses on all sides. Just when the Israelites had carved out a little space and paid for their peace in the blood of their fallen, within four generations they were overrun. Canaanite oppression was accompanied by an economic depression. It didn't matter how much or hard people worked, they couldn't always feed their families or keep their homes. Their savings weren't being gambled away on Wall Street; they were being burned in the field, and stolen as their livestock was driven off. They lived through hard times. The loss, pain, anger, rage and fear were the same that people feel today. People were hurting. And they took their pain to God.
Deborah's people cried out to God. She cried out with them and for them. That's what a prophet does. She speaks to and for God, praying, preaching and when necessary, weeping, wailing, shrieking, shouting and cursing. And Deborah cursed – she cursed the tribes who didn't show up for battle because they had it good and weren't concerned about their sisters and brothers. One of those tribes, Machir, has never been heard from since. Deborah cursed them right out of this world.
Deborah prayed. And God answered. But it wasn't fast and it wasn't easy. God didn't wave a magic wand and fix it. That's a hard lesson, because there are still desperate, hurting, frightened people, losing their security through no fault of their own. And so to God who created the warrior-prophet in her own image and the quintessential churchman, priest and canon in his image we give thanks and we pray:
God of prophets, priests and praying people everywhere, hear our prayer. Continue to raise up faithful servants from among your people to lead and inspire your people, to speak truth to power, to stand firm in the face of overwhelming odds, to serve you by serving your people. God of prophets, priests and praying people everywhere, hear our prayer.
Keep up us in peace that our prophets and people no longer have to learn the ways of war. Teach us to live together in mutual respect with all of the peoples of the earth at home and abroad. God of prophets, priests and praying people everywhere, hear our prayer.
We give you thanks for the life and legacy of the Rev. Canon Thomas Stearly Wilson Logan and we give you thanks for all of those women prophets and priests who welcomed him into glory, Sarah, Rebekah, Miriam, Deborah, Hannah, Huldah, Noadiah, Esther, Anna, Junia the Apostle to Florence Li-Tim O, the first woman ordained in the Anglican Communion. God of prophets, priests and praying people everywhere, hear our prayer. Amen.