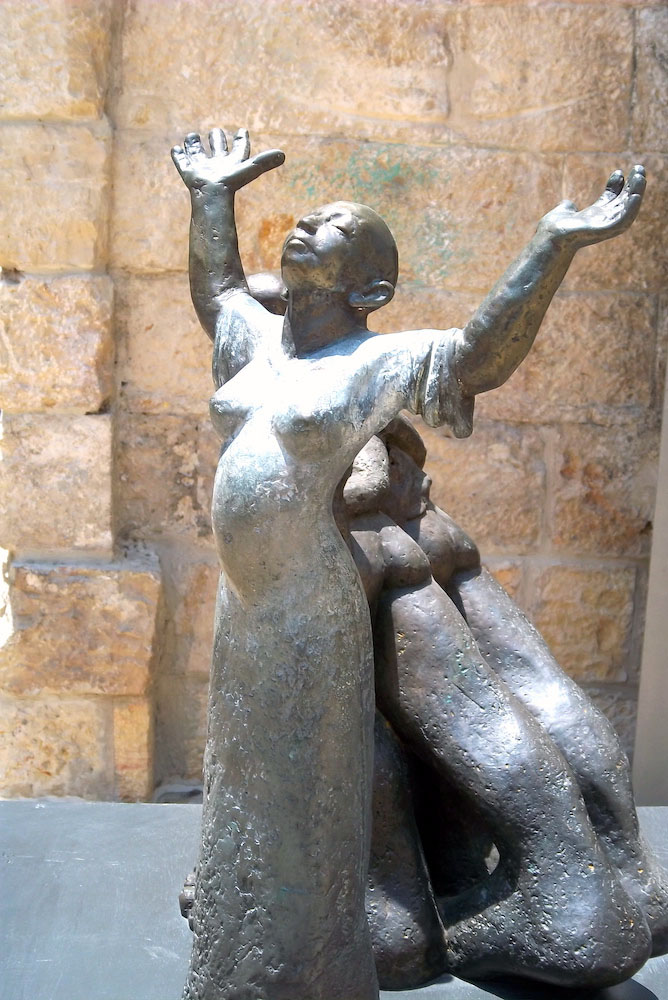 One thing for sure, the History Channel's mini-series has people watching, talking and blogging. But are people reading the bible? Some are I think. I hope that this series leads to deeper and richer conversations with and about the text than are possible in any multi-media production. I'd like to see folk read the narratives that were shown in the series to see how they compare to the production and read stories which were left on the cutting room floor. I'd like to offer a list of characters, an A-Z (as much as is possible translating, transcribing and transliterating Semitic names into English) of just some of the biblical characters and their stories yet to be told by the History Channel.
Here is a list of just some of my favorite biblical women missing in action, erased from the History Channel's abridged Hebrew Bible/Old Testament:
The Abigails (one David's wife, one his sister),
Abishag (David's last woman),
Basemath (Esau's wife),
Bilhah (slave-mother of the Israelite people),
Cozbi (murdered by Aaron for marrying an Israelite like Moses and both of his wives),
Dinah (one of Jacob's daughters),
Deborah (both of them),
Elisheba (Aaron's wife),
Ephrath (Caleb's wife),
Gomer (the woman, not the man of the same name),
Hannah (who becomes a prophet in Jewish tradition),
Hammutal (one of the last Queen-Mothers of Judah),
HaSophereth (the female scribe who served in the time of Solomon),
Hoglah (one of the sisters for whom God changed the Torah),
Iscah (neice of Sarah & Abraham whose daughter married their uncle in the incestuous first family),
Jael (avenger of raped women),
Judith (both of them),
Jemimah (not the slave-era distortion),
Keren-happuch (beautiful, wealthy sister of Jemimah & Keziah),
Keziah (along with her sisters above shared her name with many enslaved African women),
Keturah (Abraham's other, other woman),
Lillith (the one Isaiah knew about),
Maacah (all five of them),
Mahalath (both of them),
Mahlah (both of them),
Milcah (both of them),
Noah (the woman, not the dude),
Nehushta (the last of the Queen-Mothers marking the end of an era),
Noadiah (the prophet who led all of the prophets of Jerusalem),
Penninah (who lived with a man who loved another woman but kept sleeping with her),
Puah (one of the deliverers who delivered Moses),
Rizpah (her body was used by men but she used her body to teach a king or two a thing or two),
Serach (daughter of a patriarch whose stories extend far beyond scripture),
Sheerah (who built three cities, naming one of them after herself),
Shelomith (all four of them),
Tamar (all three of them),
Zillah (the first woman dragged into polygamy),
Zeruiah (David's other sister),
Zilpah (the other slave-mother of the Israelite people), and
Zipporah (Moses' wife).
For a reminder of what the History Channel focused on instead, see the twitter archives below:
Twitter Stream on The Bible, March 17 episode #3
Download the March 17 episode Twitter stream (pdf)