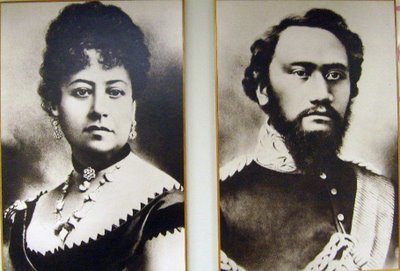 Today is the commemoration of King Kamehameha IV and Queen Emma, Hawaii's Holy Sovereigns who brought the Episcopal Church to Hawaii. I had the great pleasure of spending parts of my 2010 sabbatical in Hawaii where I learned about the ali'i, royals.
Readings and prayers of the day here.
The following images are from the 2010 Feast of the Holy Sovereigns at the All Saints Episcopal Church, Kapaa, Kauai.