---
I love the Hebrew Scriptures and their stories but I understand why some folk have a hard time with them, particularly as scripture. Many of these epic stories include epic episodes of violence, sometimes at the bequest of God, sometimes enacted by God. It is easy to treat these stories like novels, movies, or video games, something we enjoy then put down to return to real lives where we do not behave like those characters. Speaking for myself, I love action movies: crime capers, shoot 'em ups, superheroes, intergalactic battles, the occasional vampire or werewolf rampaging…
There is a difference, I believe, between turning to a movie or book you know is fiction for entertainment and reading your scriptures for inspiration, guidance, to discern God's voice, or for a pattern on which to model your life. We are in a time when we are reassessing our ancestral legacies as a nation and as Church, and grappling with the horrific violence that is often our unwelcome inheritance. We are having serious conversations—when we're not shouting at each other—about what to do with the physical reminders of our painful past, not just statues, but also churches in which all of the images of the holy people of God are white people. In these conversations I understand my role as a biblical scholar and priest to be to help us think about the ways in which we, nation and Church, have used the stories of scripture to harm rather than heal.
I also know that not all of the harm resulting from our interaction with the scriptures is just a matter of poor interpretation or even my personal nemesis, bad translation. Sometimes the stories themselves are the problem, and sometimes a well-worn and beloved story suddenly starts to look and sound different—like when you first started to understand how violent and downright gruesome some fairytales and nursery rhymes really are.
Sometimes the violence in scripture is illustrative and reflective, it tells some hard truths about who human beings have been and continue to be. Sometimes the violence in scripture encourages us to choose sides, good guys/bad guys, and we may find ourselves cheering for what happens to them, because they deserve it for what they did to us.
Exodus 14 tells the saga of the Red Sea crossing, one of the great stories in our heritage. Our lesson begins in verse 19 where the Israelites are safely ensconced in the wings of divine protection on their perilous journey. There is an angel in font of them and God herself, the divine hijabi, veiled in the pillar of cloud and fire behind them, protecting them from the army that wants to drag them back in chains to slavery. It is no small irony that the founders of this nation, who identified themselves with Israel and as God's chosen, felt no compunction about enslaving others even as they celebrated Israel's own deliverance from slavery. But then again, to tell the truth—especially in church—neither did Israel. They went on to be a slaveholding nation as well.
But at this point in the story assigned to us today, Israel is walking into their liberation, guided and guarded by God. Then God enables Moses to open the sea. We can imagine the spectacle much more easily than our ancestors because we have movies with special effects like CGI. Some of the disaster movies are better than the many versions of the Ten Commandments and other bible epics at portraying waters that reach up and out as far as the eye can see.
Understandably, the Egyptians flee. But that isn't good enough. In the text God tells Moses to put the waters back in place which will drown the Egyptian soldiers. The text doesn't care about the Egyptian soldiers as people, who have lives, families and loved ones, whose lives have value. In the text and in their world the Egyptian soldiers were simply an extension of the Pharaoh and they become casualties in his losing contest with God, one that he could not back down from even when he wanted to because God hardened his heart and made him stay in a losing fight. These are difficult portrayals of God mixed in with the shepherding sheltering images that are much more inviting and trustworthy.
This is not the one-dimensional God of our childhood's faith. This is a complex and complicated character who is often inscrutable. The scriptures teach we are made in the image of God while offering a God who sometimes seems to be made in the image of humanity, showcasing all the worst parts. I ask my students if these portrayals tell us more about who God is or more about who ancient folk were and how they understood God. Sometimes I find it's one, sometimes the other, sometimes a bit of both.
Can we, as thoughtful readers still treasure this story of divine deliverance without celebrating the deaths of men whose families would ache for their loss as much as you would for your brother, father, husband, or son? I believe we can because what makes these texts scripture, the living word of a living God, is their ability to transcend their context and its limitations even when it is reflected in their content. Indeed the psalm models that for us. Psalm 114 remembers the exodus by celebrating God's power over the elements. It doesn't glorify or gloat over the loss of life—though other psalmists will. Savoring the richness of scripture means savoring its complexity the way we savor bitter and sweet mingled on our tongues.
I find the gospels are increasingly bittersweet. There we encounter in Jesus an image of God that is radical and revolutionary, and rooted in the culture and context into which Jesus was born. Jesus models and teaches a beloved community and sovereign realm that is and will be nothing like the petty vicious kingdoms of this world yet does so using the same language that describes them, the language of kings and slaves, both of which are inherently violent concepts. And when Jesus teaches us how to live and love in this world that is being transformed by his redemption of it and us, his language and teaching examples often include the irredeemable practice of slavery without critique.
This too is violent. There is real danger in normalizing or even minimizing the brutality that underlies slaveholding in the ancient world, in the scriptures, in our own past, and at the present moment when black lives are taken without consequence. Yet, I am convinced that neither the casual violence of slavery as an inescapable element of the biblical world nor the romanticizing of God as a king in a world when kings were little more than warlords, nor even the graphic violence in some of scripture's great stories are grounds for leaving it behind. Rather they call us to listen, read, and hear deeply, what the Spirit is saying to her people.
In Matthew 18 Jesus tells a story to answer Peter's question how often he has to forgive his sister or bother, meaning another Christian. Rather than focus on this text as a how-to-resolve-conflict-in-the-Church resource, which is a fine reading, I want to point out that Peter is talking about a world in which there is still an us and a them. He feels no moral responsibility to anyone outside their circle. He doesn't consider that he has an ethical obligation to them the same as he does to those who are part of his community. Forgiveness is what God demands; it is justice in this text. And Peter like too many folk in our justice system and wider society have different ideas about justice when it comes to us and them.
In response to Peter's question Jesus tells the story of a king and his slaves, their debt, and its consequences presenting an opportunity for us to examine the way we read scripture then to read more deeply. For example, we hear Jesus tell a story about a king and may get ahead of ourselves and say, "I know how this works. God is king. Done. Got it. Next." But is the king in this parable God? I sure hope not. Just because Jesus is telling the story and using this character to teach us doesn't make the king God or even a good example to follow.
Look at this guy. The king's first impulse when his slave fails is to sell him, his wife, and their children. That is the opposite of the God who saves, delivers, redeems, and liberates though we hear this kind of theology all the time, in and out of the bible. I don't believe in a God who sells people into slavery to punish them. Then, when the king hears that the first slave failed to show the mercy he was shown, the king had him tortured. That is not my God. But there are many who believe in a God who punishes with tornado and hurricane and every bad thing that befalls a person or community. You can hear them on TV blaming the storms or earthquakes or devastating diseases on other people and their supposed or imagined sins. The king in this parable makes an insufficient, inadequate and, unworthy God. We can look to him no more for justice than we can look to a society that has not exorcised the demon of white supremacy for justice.
The gospel in the text is not that God is a king who can do whatever he wants to a person so you'd better watch out, that is a deeply impoverished theology. Rather, the gospel in the text is that even a person of immense privilege whose wealth results from the exploitation of other human beings is made in the image of God and has the capacity to do the right thing which the king demonstrates in forgiving his slave. Yes, the gospel is that we ought to forgive one another, especially in the church but a deep reading reveals so much more. The gospel is also that the king relinquishes his claim on some of the benefits conferred on him by the privilege he held in an unjust society. And the gospel is that however much privilege you have in society when you're not at the top, you still have the agency and holy responsibility to act justly, particularly to those who are vulnerable.
This gospel also tells us what we already know, that people who are ground down by oppression oppress others in turn. That helps me understand the passage in Exodus. Israel who had been enslaved and oppressed, defeated, conquered, occupied, deported and occupied again and again by the Egyptians, Assyrians and Babylonians and later the Persians, Greeks and Romans, tells its sacred stories in such a way that they could envision a god who would not forgive what they could not.
Yet God is present in that troubling text, in the waters and on the dry land, with the drowning Egyptians and with the liberated Israelites. God is present in all of creation and with all of her children. She reminds us we are not limited by our history and need not be hindered by our heritage. More importantly, God is not limited by or to our limitations, imagination or theology. The God who loves invites us into relationship with her and each other and in that space there is no enemy, friend, sister, brother, king or slave, only Love, the Beloved, and those who love. Amen.
---
Holy Wednesday Sermon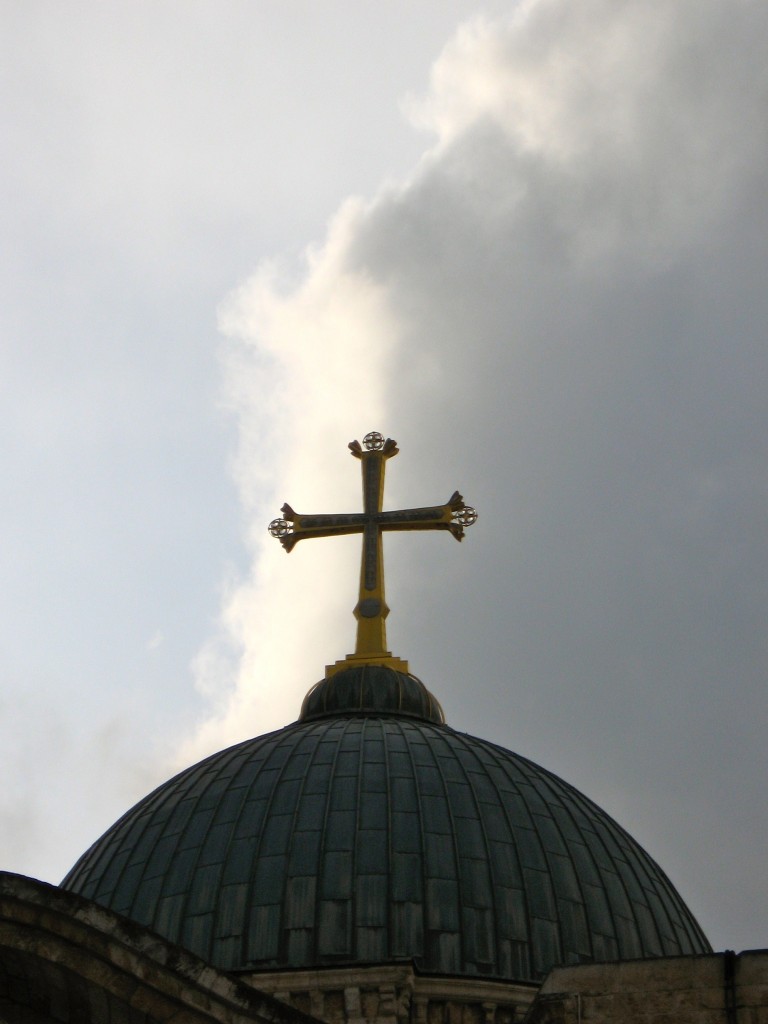 In the Name of God who hears our cries, bear our tears on her wings and empowers us to dry each other's tears. Amen.
Today is a day for lament, even though we will celebrate the Eucharist. The lessons call for lament. The state of the world calls for lament. The state of our nation calls for lament. The state of the Church calls for lament. And some of us have deep personal laments.
I am lamenting the reassertion of white supremacy in our public and political discourse and in the church. I am lamenting the murders of black and brown trans and cis women and men by police and anyone else who thinks they can get away with it. I am lamenting the language of hate and fear that targets Muslims and Arabs and immigrants. I am lamenting the occupation and oppression of the Palestinians. I am lamenting violence in the streets of Jerusalem. I am lamenting terrorist attacks in Istanbul, Cote D'Ivoire and Brussels. I am lamenting rampant sexism, heterosexism and patriarchy especially in the church. And I am lamenting violence in the world particularly violence enacted against women and girls by Boko Haram, the violence perpetrated by all sides in Syria and the ravening violence of Daesh that looks a lot like the violence remembered in our lessons today.
Today's texts commemorate the great sorrow of Israel, the fall of Judah, Jerusalem and the temple. My students will know, should know, that the trauma of the fall gave birth to the scriptures in written form, in order to piece together a theology that accounted for the trauma of Jerusalem's destruction and to pass something of their heritage to the next generation.
Psalm 74 reads like a first hand account of the sack of the temple, an event often neglected in the Christian rush to get to Jesus and the New Testament. The assault and its success were unfathomable. The last time barbarians appeared at the gates of Jerusalem, they were miraculously turned back. Not even the historical record can explain why the mighty Assyrian Empire could not capture Jerusalem in 704 BCE. The Judeans had a theological answer; Jerusalem was the home of the living God and inviolable. That's why Ps 46 proclaims and promises:
God is in the midst of the city; she shall not be moved;
God will help her when the morning dawns.
Yet more than a century later the Babylonians razed Jerusalem and raged into the temple unopposed. Asaph describes the Babylonians hacking with hammers and axes, smashing and burning the temple and everything in it to the ground. The God of cloud and pillar, fire and smoke, quaking ground and swallowing earth didn't so much as rumble. No fire fell from heaven, no stones thrown from above. No miracles. No magic. No resistance. No deliverance. No salvation.
The book of Lamentations describes the assault and its aftermath: people desperate for food, elders succumbing to starvation, screaming babies and crying children begging for food, women eating their young, unburied bodies of young and old piled up because no one has the strength to bury them, the bodies of executed rulers impaled and hung on display and the systematic rape of women and girls and a hint of a similar fate for boys. The psalmist Asaph appealed to the Sovereign God who works salvation in the earth and asked why. Why God? Why?
Lamentations and the major theological voice in the scriptures, the Deuteronomistic school, provides a answer. We religious folk seek to make God-sense out of the world's brokenness and our own. But the theology of Lamentations is painfully inadequate: It says God, not the Babylonians destroyed Jerusalem. The text will go on to blame Judah and Jerusalem for their own destruction. It is a theology of sin and retribution. The kind of Iron Age theology we still hear, blaming people for hurricanes, floods, outbreaks of disease and personal tragedies.
The Gospel buys in to this theology to some degree: The wicked tenants are the people of Israel who reject the messengers of God and even God's beloved child. This is the kind of text that lends itself to anti-Judaism and anti-Semitism and at times perverted what should be a holy week of reflection into a macabre reenactment of the Babylonian violence against Jerusalem.
What then can we learn from these texts in spite of their Iron Age theology?
What is eternal about Lamentations is the lament itself, raising your voice to God about God. No matter how limited our understanding or theology, we have the right and responsibility to cry out to God. In the psalm Asaph models this for us: Why, God? Why? And the Gospel promises that no matter how depraved, how murderous, how violent humanity becomes, God will not abandon us to our own devices. God has entered into our world, into our very flesh, despite our history, theology and rhetoric. The Church has failed in the past to stand up to white supremacist and fascist rhetoric. Lamentably we have another opportunity to confront this evil that is entrenched in the church as well as in the wider world.
In the gospel God sent wave after wave of messengers and servants to do the work that must be done to reform and transform the world. In one reading we are those servants. The work is dangerous and sometimes deadly. The world would rather kill us than hear our Gospel. In a world in which we have to insist that #BlackLivesMatter this is not an exaggeration.
If we do not purify the Church of its white supremacy, anti-Judaism, hetero-patriarchy and transphobia we may find that we are stone that the builder rejects and God will do her work in the world without us.
On this Wednesday in Holy Week, we lament the faults and failings of the church as we lament the brokenness of the world. We bring our laments and those of the people for we care to this holy place, and every place where God meets her people that together we may rise and build in their memory a world that will be worthy of those for whom Jesus lived and died. Amen.
Prayers of the People, for the Nation and for Elections (BCP)
Almighty God, to whom we must account for all our powers and privileges: Guide the people of the United States in the election of officials and representatives; that, by faithful administration and wise laws, the rights of all may be protected and our nation be enabled to fulfill your purposes; through Jesus Christ our Redeemer.
Holy and Righteous God our Governor, bless the leaders of our land, that we may be a people at peace among ourselves and a blessing to other nations of the earth.
Lord, keep this nation under your care.
To the President and members of the Cabinet, to Governors of States, Mayors of Cities, and to all in administrative authority, grant wisdom and grace in the exercise of their duties.
Give grace to your servants, O Holy God.
To Senators and Representatives, and those who make our laws in States, Cities, and Towns, give courage, wisdom, and foresight to provide for the needs of all our people, and to fulfill our obligations in the community of nations.
Give grace to your servants, O Holy God.
To the Judges and officers of our Courts give understanding and integrity, that human rights may be safeguarded and justice served.
Give grace to your servants, O Holy God.
And finally, teach our people to rely on your strength and to accept their responsibilities to their fellow citizens, that they may elect trustworthy leaders and make wise decisions for the well-being of our society; that we may serve you faithfully in our generation and honor your holy Name.
For yours is all governance, Sovereign God, and you are exalted as head above all. Amen.
We continue to pray for the world saying Holy One: Save us, heal us.
For peace among nations we pray, Holy One: Save us, heal us.
For an end to violence as a political tool we pray, Holy One: Save us, heal us.
That we not surrender to fear or terror we pray, Holy One: Save us, heal us.
That we might wage peace  as furiously as others wage war we pray, Holy One: Save us, heal us.
That our prayers for reconciliation would be word and deed we pray, Holy One: Save us, heal us. Amen.
---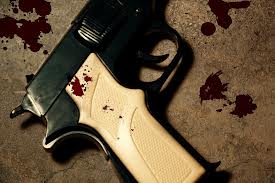 With the prophet I say:
Habakkuk 1:2 How long, Holy One, shall I howl for help, and you will not hear?
Cry to you "Violence!" and you will not save?
3 Why do you make me see iniquity and compel me to look at trouble?
Destruction and violence are before me; litigation and contention arise.
4 So the Torah becomes weak and justice never emerges.
The wicked surround the righteous; that is why judgment comes out perverted.
 (Gafney Translation)
Let us pray: Holy One of Old, open our eyes that we may see. Amen.
 [Audio file of sermon available here.]
How long Holy One? How long? How long shall I, shall we, howl for help and you will not, do not, hear us? How can you not hear? The screams of the hurting, hungry, hopeless, desperate and dying drown out my own screams of frustration, impotence and rage. The world is drowning in a sea of violence that you must hear through the choruses of angelic choirs: Syria, Chicago, Iraq, Detroit, Afghanistan, Philadelphia, Camden, Washington DC. How much longer?
Like Habakkuk and Job I cry out to God about God. That I am not alone in this is scant comfort. That God hears in spite of all evidence to the contrary is some comfort. Comfort which I grasp like a drowning woman clinging to the broken pieces of what used to be a world that made sense.
Habakkuk was likewise clinging to a frail support in a sea of violence. Hamas. That is the Hebrew word for violence in this text. Biblical hamas and its modern Arabic counterpart share the same root. Violence. The violence Habakkuk envisioned has long been presumed by many to refer to the Babylonian invasion but there is no time stamp in the book, no way to relate it to that or any other crisis. The truth is that violence is so epidemic in the broken world from the moment of the first sin, Cain's murder of Abel – according to the text that is the first sin – violence is so epidemic in our world that it doesn't matter whether we know what Habakkuk saw because we can all envision violence that makes us cry out to God. It's also true that when you are surrounded by violence, whether a single act that forever changes your life or a larger conflagration whose borders you can't even see, your experience is all-consuming and breathtaking whether on the international or individual scales.
We know next to nothing about Habakkuk, neither provenance nor patrimony, or for that matter matrimony. His prophetic identity is articulated as a matter of fact, the visions God sends him recorded in this little scroll seem not to be the first. They have a relationship and he has a vocation in the background of this brief text. Habakkuk's cry reveals the expectations he has about God: he believes in a God who is or is supposed to be responsive. He expects God to do something about the state of the world. And he expects God to respond to his cries. He cannot fathom what is taking God so long to act. But he is sure that a response is coming.
He's also sure that what he is seeing all around him is inconsistent with what he knows about the world. Torah, the embodiment of God in the world, God's revelation, instruction, teaching that comes down from the heavens like the yoreh, early rain with which it shares a root, has been perverted, twisted, weakened, paralyzed, desensitized, rendered numb and insensitive. It's hard to know how to translate tafug, the state of Torah in Habakkuk's visionary experience; she is as stunned as Israel was upon hearing that his long lost son Joseph was still alive and practically Egyptian royalty (Gen 45:26), as crushed as David was when he realized he had a sexually transmitted infection in Ps 38:8 and the opposite of the endurance of the psalmist's hands stretched out in prayer, refusing to weaken or yield in Ps 77:2. Something horrible has happened to God's holy Torah: Justice has lost the battle and the judgments being rendered as Torah are crooked, perverse, perverted. Torah is Torah in name only and the justice system is unjust. How is such a thing possible and how long until God does something about it?
Are we still talking about Habakkuk's time? Or are we talking about our own? I can no longer tell. (And yes I know I'm the one doing the talking.) Those entrusted with the work of Torah, the work of justice towards citizen and alien, neighbor and stranger have betrayed their sacred trust. Our public ethic of the social good is based on and drawn from the ideals of the very Torah Habakkuk aches for. But something has happened to those who should be its servants and guardians. Oh the words of scripture are often on their lips, but their hips and hindparts are dug into policies that are the anti-Torah as they mutter about the anti-christ of their fondest dreams. How long Holy One?
Why do you let me see things like this? No, not "let," "make." The verb is Hiphil, causative. The prophet couldn't turn away even if he wanted to. And he may have wanted to. God knows I don't want to see what I see in the world, not just on the TV and internet, but in our own city, sometimes in our own community, even in my own family. God makes the prophet look and see. See and envision. That is part of the calling. Opening our eyes and having God open them even further for you. Seeing the world as it really is in all of its ugliness and brokenness. We can't look away. Our very gaze is prophetic.
Too many folk are caught up in prophetic performances of one sort or another. They garner attention and feedback and can launch you into the notice of the public square. But seeing the world for what it is and carrying that awareness with you is just as prophetic as giving voice to it. And let's face it, many so-called and wannabe prophets are speaking about what they don't know because they haven't truly seen, they haven't been shown by God the world behind the world. They're just moving from one soundbyte to the next.
It is all too much. Enough! It is well past time for God to do something about the world, whether the whole world or just Habakkuk's little corner, or even my little corner of the world. So Habakkuk demands of God, "What are you waiting for?" Habakkuk says his piece and God listens. God listens! God does hear his howls. God is right there all the time. God sees what the prophet sees and more. God has given Habakkuk a glimpse of the horror God sees all the time, from which there is no respite for the Divine.
And God tells Habakkuk that God has already responded, but that even the prophet who knows something about the ways of God would not believe it if God told him all that God has in store. It is simply incredible, incomprehensible, for a mere mortal. Now for some reason the lectionary framers leave out God's response to Habakkuk. They present a mangled monologue, eliminating the dialogue and totally missing the point. So today's readings restore the back and forth between the prophet and his God. Habakkuk's conversation with God, his challenge to God, occur in the context of his relationship with God.
We are not alone in the horror engulfing the world, the waves of violence, shooting after shooting, massacre after massacre, bombing after bombing. God is active in the midst of the world's fracture. God is here with us. God is here for us. And according to God in Habakkuk two thousand years and an unknown number of centuries ago, the healing has begun but we can't see it yet, not even with our prophetic vision. It is beyond us but it is there.
God bless Habakkuk; he has seen too much horror to be satisfied with glib responses and clichés, even from God. Habakkuk says, 'OK. God. I'll trust that you are turning the world around. But I will stand on my prophetic perch and verify.' He needs to see something from God. And God doesn't flinch or shrink in the face of scrutiny. God can handle Habakkuk's weary wounded caution. God says this transformation is so certain that you can write it down and check it later, adding predictive prophecy to prophetic vision, lament, and passionate invocation of God, all prophetic gifts and tools. By the end of the book he will offer a psalm as a prophetic performance. Habakkuk was no one trick pony.
In response to Habakkuk's question "What are you waiting for?" God promises that a change is going to come. It will come, no matter how long it takes. It won't be late, no matter how long it takes. God will heal the world. God will heal Habakkuk's piece of the world. But God is apparently playing the long game; both traditional Jewish and Christian interpretation see in these words a prophecy of the messiah and understand that Habakkuk will not live to see the change. Those who saw the messiah in their days saw the world begin to turn towards repair and restoration, but maddeningly, that turn is not complete in our days. We, like Habakkuk, may not live to see the complete transformation of the world for which we ache and long, work and pray. Yet we will live, sometimes in full sight of the hurt and the horror. How are we to live in this reeling, sin-drunk broken world? Faithfully.
In Hab 2:4 the faithfulness of the righteous person at the end of the verse is in direct opposition to the self-inflated life of the guilty person at the beginning of the verse. The righteous person shall live in, through, her faithfulness: Amunah, the sure, the reliable, the trustworthy, the "amen" – coming from the same root is that faithfulness. Faithfulness is not "belief" in the sense of intellectual assent or creedal affirmation; those aspects will be added when Hebrew amunah is translated with Greek pistis in a context shaped by philosophical discourse. Here in Habakkuk, faithfulness is more a matter of heart and hand than head and heart. I know it's not very Lutheran or even Pauline, but none of that exists in this text.
What does exist in the world of the text, the world of the Gospels, the world of the Epistles and in our world is the intoxicating array of opportunities to wander away from the one who has been so faithful to us. Do not be distracted by wine and wealth or even by worry. God is working a work, begun on the watch of previous generations for which I will take my turn watching and waiting, putting my frail hands to the work of faithfulness.
How long Holy One? I will keep asking until I see. Amen.
---