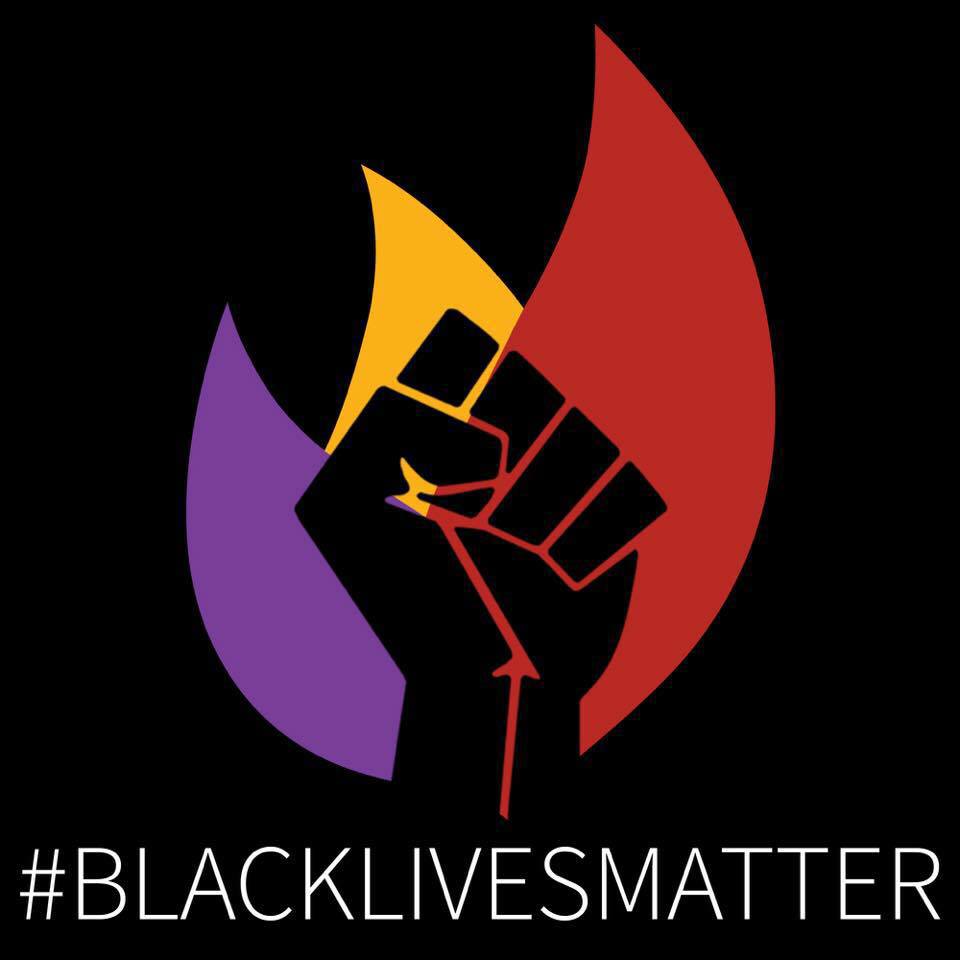 God has told you, children of earth, what is good.
And what does the Holy One require of you?
To do justice, love faithfully,
and to walk humbly with your God. (Micah 6:8)
James 2:14 Of what benefit is it, my sisters and brothers, if you say you have faith but do not have works? Does faith have the power to save you? 15 If a sister or brother is naked and lacks daily food, 16 and one of you says to them, "Go in peace; stay warm and eat as much as you like," and yet you do not meet the needs of their bodies, of what benefit is that? 17 So also, faith alone is dead if it has no works.
Faith without Faithfulness is Faithlessness. Let us pray: Holy One of Old, open our eyes that we may see. Amen.
I'm not so sure I believe in faith, the idea that there is a set of religious propositions which when assented to—believed in, in which we have faith—define a person or community in relationship to God. I'm not so sure I believe in that. When I hear faith articulated as a set of beliefs, constructed as orthodox, heterodox, heretical and just plain heathen, I get itchy. I mean theologically itchy. I know that Europeans used theological categories like "heathen" to justify enslaving non-Christian peoples. After which they did what they perceived to be their Christian duty (apparently their only Christian duty) and converted the heathen. Which left them in a quandary. These enslaved now-Christian converts shared their beliefs, shared their faith.
But that would be no impediment to slavery on this side of the Atlantic in North and South America and in the Caribbean. In Great Britain, conversion resulting in shared faith between enslaver and enslaved led slowly to the liberation of black Christian folk and even more slowly towards abolition of slavery. But in the American slavocracy, faith, orthodox belief in the same set of theological propositions, did not lead to the liberation of enslaved people. Rather it led to a redefinition of the slaveholding enterprise itself, to be based solely on race and in perpetuity. Now shared faith was no obstacle to buying, selling, enslaving, using, maiming, raping or killing one's fellow Christian. Faith was irrelevant to the enterprise of slavery. In fact, slaveholding folk exercised their Christian faith, regularly if not faithfully, building the great institutions of the faith—churches, colleges, seminaries—many of which still stand all while profiting off of the exploitation of enslaved people, often sister and brother Christians.
But they had faith. Faith, if there is such a thing, seems to me to be woefully inadequate to meet the righteous demands of a just God. I conclude with the author of the Jacobian epistle—the name is Ya'aqov, Jacob, not James—I conclude with him if there is such a thing as faith, then faith that cannot be seen is no faith at all. Faith that is no more substantial than a shout, tweet, bumper sticker or t-shirt logo is, even if it be a Bill of Rights or Declaration of Independence, is no faith at all if it does not do justice. Faith without Faithfulness is Faithlessness.
One reason I view the faith enterprise with such skepticism is that there is no word for faith in Biblical Hebrew or Aramaic, which means no one in the bible, including Jesus, operated with the concept of faith as a religious category—that is until the Church invented it and incorporated it into its telling of the Jesus story in the epistles and gospels after the fact. For all intents and purposes, faith as many understand it, is wholly a Christian invention, a repurposing of older concepts adapting words already in use in Greek and Hebrew. The Greek word pistis and its older Hebrew antecedent amunah both mean faithfulness and not faith. They are about what you do, not what you think or believe. Before there was such a thing as faith, there was faithfulness. We are called to be faithful because our God is faithful.
But the Church has reduced faithfulness to faith, to belief, what one thinks and affirms, largely in one's head, which is why in the New Testament faith is primarily faith in Jesus, meaning assent to a set of theological propositions about his origin, identity, nature and relationship to God. That particular Christian understanding is then injected into the scriptures, including back into the Hebrew Scriptures so that faith has replaced faithfulness. As a result, I am convinced too many believe what God requires of us is merely faith, an internal matter the limitations of which are best demonstrated in the concern for salvation without regard for liberation which is no more a relic of the past than the white supremacist ideology that found it to be the perfect companion to slaveholding Christianity.
The stories of scripture like the stories of our nation's history are stories of infidelity punctuated with occasionally sincere, often failing, attempts at fidelity. Faithfulness is one of the primary attributes of God who declares (somewhat hopefully) that we who are created in her image share her nature. God is faithful and true. God is aman, the source of "amen," which means that God is trustworthy. In response, those in relationship with God in scripture trust God; they don't simply believe a set of propositions about God. They trust God and follow God and work at being faithful to God, and sometimes they doubt on the way. Trust in God's trustworthiness is more than intellectual or even emotional commitment to God's attributes; it is committal of oneself and one's life to God's faithfulness.
But what does faithfulness look like? There is a text in Micah 6 that teaches what is means to be faithful through what at the time was likely a dramatic performance, because sometimes theological articulations and sermonic proclamations are insufficient. Unfortunately we don't have digital or even video recordings from the Iron Age but we do have the script. Since we don't live in the Iron Age I've take the liberty of providing a contemporary title for this performance piece: Law and Order: DoC. The courtroom drama begins with the bailiff:
Micah 6:1 Hear ye what the Just One says:
All rise. Litigate before the mountains,
and let the hills hear your voice.
2 Hear ye, mountains, the litigation of the Righteous One,
and you everlasting foundations of the earth;
for the Judge of All Flesh has a lawsuit against God's people,
and God will prosecute Israel personally.
In the next scene, the almighty God takes the stand:
3 "My people, what have I done to you?
And how have I wearied you?
[We might say, "How have I gotten on your nerves?"]
Answer me!
4 For I brought you up from [dragged you out of] the land of Egypt;
I redeemed you from the house of slavery;
and I sent before you Moses, Aaron, and Miriam.
5 My people, please remember what King Balak of Moab plotted,
what Balaam son of Beor answered him,
also the righteous deeds of the Faithful God from Shittim to Gilgal,
that you may know them."
Then things get really interesting. Israel takes the stand. Israel doesn't seem to have had the benefit of counsel. You may know the joke that a lawyer who represents themselves has a fool for a client. This is much worse; Israel isn't even a lawyer. Israel's legal strategy—if you could call it a strategy—is passive-aggressive angry sarcasm against the Living God who has granted them a hearing. Needless to say this isn't going to go well.
6 "With what shall I come before the Incomparable,
[only imagining them saying, "Your High and Mightiness"]
and bow before God on high?
Shall I come before God with burnt offerings,
with year old calves? Well?
7 Will the Eternal be pleased with thousands of rams,
with ten thousand of rivers of oil?
Shall I give my firstborn for my transgression,
the fruit of my body for the sin of my soul?"
God doesn't even dignify that foolishness with a response. God just leaves the courtroom and lets the verdict speak for her. Most know the verdict apart from the farsical legal dramedy in which it appears.
8 God has told you, children of earth, what is good.
And what does the Holy One require of you?
To do justice, love faithfully,
and to walk humbly with your God.
This is Micah's way of explaining what faithfulness is. Framing God's expectations for our faithfulness in terms of her faithfulness. God testifies to some off her greatest hits with three points and a poem. Exhibit A) God delivered Israel from slavery. Exhibit B) God provided Israel with a diversity of religious leaders in Miriam, Moses and Aaron. Don't miss that—one of the witnesses of God's faithfulness is diversity: lay and ordained, prophet and priest, women and men. And Exhibit C) every single thing God did from Shittim, on the edge of the Sinai desert, to Gilgal in the heart of the promised land.
Micah's prophetic performance echoes across the ages because the poetry is timeless as is the command of God it discloses: Do justice, love faithfully, walk humbly with your God. The poem even presents itself in three more ready-made points for preaching, the measure of the faithfulness God expects from us: Do justice, love faithfully, and walk humbly with our God.
Do justice. This world is crying out for it. The nation is crying out for it. The blood of my people is crying out for justice. Cis and trans women and men, sleeping little girls and grandmothers in their homes slaughtered by police at a rate that has no comparison in white society. Do justice for them.
Do justice. Dismantle the very systems of privilege that empower you and from which you benefit.
Do justice. Use your privilege, your money, your access and everything at your disposal to wage war against every unjust structure in this nation and this world.
Do justice. Do justice for women who continue to be underpaid and at a greater rate when we are black or Latina or Native American.
Do justice. Do justice for LGBTQI persons who can still be fired for no reason, or denied housing in too many jurisdictions, and who regularly are subject to violence and death on a bigoted whim.
Do justice. Do justice for victims of sexual assault. Believe them. Support them. Stand with them. Prosecute perpetrators, no matter who they are. Work to end the stigma of rape. Work to end the backlog of untested rape kits.
Do justice. Do justice for the children in underfunded school districts right here in North Texas.
Do justice. Do justice for the impoverished, under housed, underfed, uninsured, unemployed and under employed.
Do justice. Do justice for our neighbors and strangers, whether they live like you or not, whether they love like you or not, whether they worship like you or not. Do justice for refugees and immigrants. Do justice for the persecuted. Do justice for our Muslim sisters and brothers who are under siege.
Do justice. Do justice for this planet. Do justice for the air and water and species that are disappearing. Do justice for our native sisters and brothers who are standing with the earth, standing with the water, standing with the buffalo, standing with their ancestors and standing at Standing Rock.
Do justice when it costs you something. Do Justice when you'd rather not. Do justice when it's hard. Do justice when it hurts. Do justice.
Do justice. Do justice because you can't talk about faithfulness or faithful love without justice. Do justice because you cannot stand in injustice and walk with God. Do justice. Do justice because faith without faithfulness is faithlessness. It is written, "faith alone is dead if it has no works" but I say unto you: Faith without Faithfulness is Faithlessness.