Most of the sermon can be viewed here: https://www.facebook.com/wil.gafney/posts/10209498062188831
Joshua 2:1 Yehoshua ben Nun, Joshua the son of Nun, sent from Shittim two men, spies, secretly saying, "Go, survey the land including Jericho." So they went and entered the house of a woman, a sex-selling woman, a prostitute, a harlot, a whore, a 'ho – her name was Rachav, Rahab – and they lay down there.
Pray we me as I ask on behalf of Rahab and her sisters, Who Are You Calling a Whore? Let us pray:
Brukah at Yah eloheynu lev ha'olam
asher lev eleynu v'shama'at qol libeynu
rachami aleynu v'yishma qol d'mamah daqah.
Blessed are You, Yah our God, Heart of the Universe,
who attends to us and hears the voice of our hearts;
mother-love us and make audible the soft, still voice Amen.
James Lewis photography used with permission.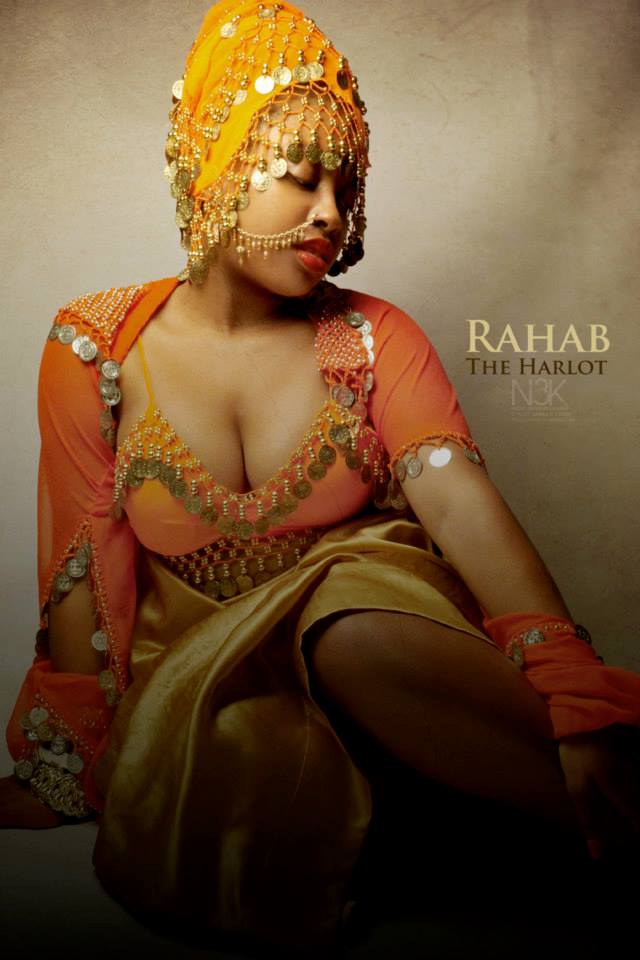 Rahab is the deliverer of her people, her family. She saves her (at least) two sisters and (at least) two brothers and their spouses and their children. Parents and slaves swell the ranks of her kindred she saved from several dozen to perhaps a hundred people depending on how many siblings she has, how many children they have and how many servants and/or slaves they all have. Rahab determined to save as many of her people as she could, and she succeeded yet she is remembered as a whore, slut-shamed by the bible and its readers for all time. I can imagine Rahab looking her people in the eye after she saved their behinds saying, "Now, who are you calling a whore? This whore is your savior."
We're talking about what happens when women preach this weekend. One thing that happens when this woman preaches is I look for those women that other interpreters and preachers pass up, like Rahab's sisters. Rahab's sisters are women who stand out to me as precariously perched on the pages of scripture. Rahab asks for the protection of "my mother and father and sister[s] and brothers" in Josh 2:14. How many of you know that when you move to freedom you have a holy obligation to take somebody with you? How many of you are invested in the liberation of your sisters?
Rahab's sisters are vulnerable in the passage. They keep disappearing in the mouths of the Israelites. When the spies agree to her terms in 2:18, they agree to save her "mother and father, brothers and her father's household." They have erased her sisters and imposed their sense of hierarchy on her household by giving her father a household that is not his in the passage. The text doesn't say her father heads a household, but it does say she does. Rahab works with them in spite of their patriarchy because sometimes you have to work with what you got and everybody aint free and everybody aint trying to get free. Even the bible doesn't seem fully committed to the liberation of Rahab's sisters. When the Israelites take Jericho in chapter 6, they preserve the lives of Rahab, "her mother, father, brothers, all who belong to her – her whole family." If it weren't for Rahab, we wouldn't know that she even had sisters. Rahab's sisters exist only on her lips. She has saved them in and into the scriptures. If we don't call the names of our sisters, no one else will. #SayHerName and don't call her out of it. Who are you calling a whore?
I wonder whether Rahab's sisters and mother are also sex-workers. I wonder whether Rahab is the eldest of her siblings, how she came to be the home-owner, whether she was the bread-winner for her entire family, and why she betrayed or abandoned the rest of her own people according to the Israelite chronicle. So I turn to my sanctified imagination and encounter a womanish, womanly woman, Rahab the courtesan, consort of kings (and queens if called upon), purveyor of pleasure to the working man, hostess of an oasis of delight, supported and protected by the embracing city wall.
Rahab presides confidently over her emporium in garments softer than any woven by the local craftswomen; she shares a weaver with the prince of her people. Her affluence surrounds her like clouds of incense, the aroma of balsam perfume priced beyond reach of ordinary mortals wafts before and behind her. She tinkles with ornaments of the finest quality, hammered gold jewelry with silver beads and precious stones, even pearls.
Her establishment is an embassy of sorts. She pays taxes on a fraction of her income because she offers intelligence drawn out from her many customers, locals and foreigners alike. Knowledge is power; this is the real currency in her world. For the promise of her reports she is granted a house in the city wall under the watchful eye of the royal guard. She and her girls, her sisters, are all under the protection of the king. He knows that she doesn't pass everything on to him, just as she knows that she must provide services for him and his most trusted emissaries free of charge.
She begins to hear stories about a horde of people like locusts emerging from the wilderness infiltrating, suborning, overwhelming and sometimes annihilating the peoples in their path. Gathering, sifting and weighing the intelligence she collects, Rahab determines that not all of the stories are wild exaggerations, not all of them are true, but some of them are. She senses the currents of power shifting around her and sets out to navigate them. Providentially, two young men hungry for the touch of her sisters from that very nation appear in her establishment. Rahab sees them well satisfied as her girls draw every drop of information from them about the strength and location of their people and their plans. She may be a whore but she is also so much more.
Who are you calling a whore?
The voices that keep telling us in the text that Rahab is a sex-worker like that's a bad thing also keep reminding us that she's not an Israelite, like that's a bad thing. She is an outsider, an ethnic minority; she's not one of us. I know Christians like to read the bible like we're the Israelites but every once in a while we need to read from the perspective of the Canaanites. Rahab was everything that Israel hated and feared: a woman, a sexually active woman controlling her own sexuality, and a Canaanite woman to boot. But don't count a sister out who fears God no matter how the deck is stacked against her. Because Rahab knew God her circumstances were about to change. And God was going to use the very thing that folk would shame her for to transform her life.
Rahab's story begins before the two spies who were supposed to be surveying the land come to her place of business for the business which was her business. Rahab's story begins when she is born and raised, perhaps loved and cherished, or even abandoned, sold or abused. The text doesn't seem to care how she ended up selling herself and perhaps selling other women and girls. She may have even also had some male employees. However she got her start, Rahab is now at the top of her game. She has her own house and it is not just a residence; it is her place of business. And that is where Boo and Bae show up.
The brothers went to Rahab's house and lay down. The first thing they do when they get to her house in verse 1 is "lay down." Before the word got out that there were spies in town, they lay down. Before they spied out the land, they lay down. Before they fulfilled their mission, they lay down. Without interrupting another brother on his way to handle his business asking about the town's defenses, they lay down. Do you really think those brothers made a beeline from the wilderness to the pleasure palace to get a good night's sleep? They didn't have Sheraton pillows in the Iron Age. Rahab's night shift would have been putting in work right about then. Is that what they were supposed to be spying on? But they weren't spying because as soon as they got there, they lay down.
The two brothers in the story are supposed to be on a mission. They have one job: Go, study the land. But the first thing they do, the only thing they do is go to Rahab's. Later, after their escape, they go right back to Joshua and there is no land-spying in between. They only things they have seen was Rahab's merchandise under and on Rahab's roof. They never complete their mission. But they do lay down. The verb sh-k-v means to lie down for sleep and sexual intercourse. And while men (or women) may in fact sleep in a brothel; they do not generally seek out brothels as places to sleep. Those hourly rates add up; there are moans and groans, screams, laughter and weeping. In a brothel, beds and other flat surfaces aren't for sleeping; they're for working. Besides the verb for sleep does not occur in the passage. I have no doubt that the spies went to Rahab's house for Rahab's business. My only question about their transaction is whether they got their money's worth before they were so rudely interrupted.
The brothers came to Rahab's house to lay down but she is the one who is is known as a whore. So I'm going to keep asking in her name: Who are you calling a whore? Even today men who buy sex – even from under-aged girls are less likely to be punished than women who sell sex. And girls who are coerced into selling sex are more likely to be treated as criminals than victims. One thing that hasn't changed from the Iron Age to our age is that there are women who sell sex of their own free will and there women and girls and men and boys who have been sold into selling themselves. It can be hard to tell the difference. Prostitution and trafficking go together. Even among those who are adults and say that they have chosen their lives as they are there are stories of abuse, abduction and abandonment raising the question who would they have been without the evil done to them.
The struggle for basic dignity, human and civil rights takes many forms. Even when we are well clothed, fed, educated and relatively free, we are subject to systemic injustice and oppression that affects us all in different ways. We are fighting multiple battles on multiple fronts – but we do not fight alone – we're fighting racism in everyday life, systemic institutional bias against peoples of color, summary execution in the streets and we are fighting systems that tell women and girls we are less than, our only value is in our bodies, our appearance, that we are nothing unless we have a man or even a piece of a man to share. And sometimes the church is every bit as vicious and violent as the world for women and girls. All the time denying we are sexual beings, our bodies are designed for sexual pleasure, that we have the right to make our own sexual and reproductive decisions. And the church has failed to teach men and boys about a holy, healthy masculinity and sexuality or even the basic principles of consent for sexual activity. But the church has taught women and men to call non-compliant, non-conforming, independent, sexually free women whores. Who are you calling a whore?
Some say Rahab was an "innkeeper" and not a prostitute. That's simply not what the text says in Hebrew. There has been across time, a concerted effort to whitewash and sanitize Rahab because she is a great-mother of the messianic line through David to Jesus. Even though they have sex, some religious folk don't like to talk about sex let alone acknowledge that they and their saints and ancestors ever had sex – except for that one time it took to make them. Folk act like all sex is sinful or that when there is a sexual transgression that is somehow worse than any other sin, especially for women who are somehow guiltier than anybody else in the bed. But the thing I love about the scriptures is that they keep it real. And I love Rahab, because like most prostitutes she understands better than the undercover brothers that all the saints are sinners and God welcomes us with our skeletons and scandals.
When I look at Rahab's story, I see the story of a woman who was once a girl-child, somebody's baby girl, who became the kind of woman people whispered about, the kind of woman some folk spit at or on, the kind of woman other women blamed because their husband went to her house every chance they got, the kind of woman Jesus liked to hang out with, and the kind of woman who would always be known for one just thing.
Prostitutes often remind us that there is more than one way to sell sex. Just because no cash changes hands doesn't mean you are not selling, bartering or trading sex. Some folk trade sex for merchandise. Some folk have sex for financial security. Some folk trade sex for status, for jobs and promotions. For other folk sex is the price they have to pay if they don't want to be alone or in order to feel better about themselves because if they're having sex that means at least somebody wants them some time for something. A whole lot of folk are selling themselves. They're just not all on Craig's List.
Yet Rahab refuses to be reduced to the stereotypes people have of women who sell sex. She is not all about the Benjamins or the Tubmans. She is not a cold-hearted witch. She has a family that she is going to save using her house of prostitution because God can take that thing in your past or even in your present that stains your name with shame and transform it into your deliverance and bring somebody else out with you. I don't know if her roof was their roof, or her food was their food but when her family's lives were in danger, Rahab saved them. She became the savior of her people, the Canaanite Deborah, Jericho's Harriet Tubman.
But Joshua keeps calling her that woman who does that thing as though that thing was all she ever did, all she ever was or all she ever could be. Is somebody calling you out of your name today? Don't let anybody, prophet or pastor define you by what you have done even if you're still doing it. You are God's child. Women are more than a collection of the body parts some want to reduce us to. That's true even when parts of the bible can't get over our parts, what we have done with them and what we might do with them. That women and girl-children are used for those parts then called whores whether they have sold it or had it stolen is more than an injustice, it is a blasphemy against the Spirit of God enwombed in woman-flesh, not just in the case of Christ but also of each of God's handmade children. Reducing God's daughters to a singular collection body parts for which we are desired and reviled, coveted and cursed is to deny of the full dignity of our creation in the image of God. And that makes it possible to perpetrate acts of physical and sexual violence against us.
God's daughters are not the only ones who are sexually abused, exploited, trafficked, sold into prostitution and then blamed for their own brokenness. Rahab's story could just as easily be Ray-Ray's story. We need to stop telling the lie that when a grown woman molests a boy he's lucky. But because we don't understand sex we don't understand how and why it is perverted. We can't talk about Jesus saves and leave folk cowering in shame about what they have done and what has been done to them. God didn't abandon Rahab to her fate or her previous life choices. We can't save anybody like Jesus or Rahab anybody if we are to afraid or too embarrassed to speak the word of God to all of the situations God's children find themselves in, especially those things that thrive in the dark.
We would do well to take a lesson from Rahab when she knew death was coming to her town. She didn't say the rest of you are on your own, I'm the franchise player on this team. She said I need to get my people out. I need to do right by them. No matter what situation we find ourselves in we have the capacity to help somebody else. Rahab demonstrates a moral and ethical obligation to do right by other folk, no matter how they have treated you or what they have said about you. I don't know what her mama and daddy thought about her selling herself. No matter how much money she made there would always be the hint of scandal and shame attached to her name. It's entirely possible that they sold her as a child to make their ends meet. But she didn't leave them to their fates. She made a way out of no way for her people.
The text says Rahab has brothers and sisters. She saved them too. I don't know if her brothers were on her payroll or crossed the street when they saw her coming. I don't know if they called her a whore to her face. You know hoe family can be. Whatever they thought or felt about her, however they treated her, she saved her brothers. She saved her sisters. It doesn't matter whether her sisters were her flesh and blood, or her sisters working in the sheets and in the streets. Our ancestors had a saying: all my kinfolk aint my skinfolk and all my skinfolk aint my kinfolk. Rahab saved her sisters and everyone who belonged to her house and it didn't matter what she did or had to do to build that house. She turned her whorehouse into an ark of safety.
Rahab was able to save her people because she put her trust – not in the men who came to her house to lie down – but in their God whom she knew for herself. Rahab was a Canaanite woman whose people were at war with Israel yet she believed that that she could and would be saved. Rahab told Bae and Boo, "your God is God in the heavens above and on the earth." Rahab knew for herself what some folk are still figuring out, that God is worthy of our faith and trust. Rahab put her faith and trust in the God of all creation and was rewarded with the faithfulness of God. Rahab believed that the God who made her and know her and knew what she did for a living loved her. And she was right. Rahab knew that God knew she had sex, sold sex and sometimes liked sex and she knew that her sex life and sex work were not going to keep her from her salvation.
A thousand years before Jesus ministered to another Canaanite woman Rahab believed that God was no respecter of persons. Rahab believed that it didn't matter what you had done or what had been done to you, there is a place for you in the people of God. Rahab knew it didn't matter if folk call you out of your name when God calls you daughter. That's who Rahab is, God's daughter. Never mind that the Epistle to the Hebrews and James still call her a whore.
Some folk will continue to tell your old stories, but if God has brought you out there are new stories to be told. Matthew has some new stories of Rahab. They are there between the lines.
Matthew 1:1 An account of the genealogy of Yeshua, Jesus the Messiah, the son of David, the son of Abraham. 2 Abraham was the father of Isaac, and Isaac the father of Jacob, and Jacob the father of Judah and his brothers and sisters, 3 and Judah the father of Perez and Zerah by Tamar, and Perez the father of Hezron, and Hezron the father of Aram, 4 and Aram the father of Aminadab, and Aminadab the father of Nahshon, and Nahshon the father of Salmon, 5 and Salmon the father of Boaz by Rachav, Rahab, and Boaz the father of Oved, Obed by Ruth, and Obed the father of Yissai, Jesse, 6 and Jesse the father of King David.
One day Rahab found herself the mother of a bouncing baby boy named Boaz. Baby boy grew up and met a widow-woman, she was a foreigner just like his mama. Funny thing is, nowhere in the story of Ruth does anybody talk trash about Boaz's mama. Rahab's name lives long after her, not in infamy, but in testament to the faithfulness of God. God's faithfulness to and through Rahab produced at least fifteen kings according Matthew. Jewish tradition traces the prophets Huldah and Jeremiah from her lineage.
Then one day one of Rahab's daughters daughters daughters found herself pregnant in an usual way. People talked about her like she wasn't even a child of God. But I believe she said, the God of Rahab is my God. The faithful God is my God. The trustworthy God is my God. And my baby will be in David's line but he will also be in Rahab's line so though he will sit high he will look low. He will be Lord of heaven and earth but he will dine with whores, 'hos and tax collectors. He will be sought after by kings and emperors but he would rather play in the street with the little children.
Jesus had a particular commitment to doing right by women because he was raised by a single mother after Yosef, Joseph – I call him Yo – disappeared, but more than that, he was a child of the Hebrew Bible. Jesus' passion for justice for all God's children emerges from his Jewish identity and his scriptures which have become our shared scriptures with our Jewish and yes, in part with our Muslim, kinfolk. While he was yet God in child-sized flesh Jesus also knew God from the sacred stories of his people because his mama raised a biblically literate Jewish son. I believe Jesus knew the story of Rahab from his childhood scriptures, but also from his family tree.
I maintain that one of the reasons Jesus was so committed to justice for God's daughters including his own sisters was because of his own family history. Jesus had some scandals in his family tree. His own mother was likely called out of her name, maybe even called a whore, for saying that her baby daddy was not the man she was going to marry. I don't know if Joseph ever recovered from being told, Yo, you are not the father. That can be a heavy burden for a man to carry. But Jesus was not ashamed of his mama or any of his folk or the secrets and skeletons in their closets. That's good news right there. Some of you are scandalous and some of you are scandalized and Jesus is not ashamed of any of us. I believe that he chose ministry to scandalous women in part because of his great-mother Rahab.
I'm so glad Rahab is in Jesus's family tree. The gospel of Jesus Christ is the gospel of Rahab this afternoon, no matter who you are, no matter what you've done, no matter what has been done to you, nothing can keep you from the safety and salvation of God. Israelites and church folk may not want you at the table but God says pull up a seat and sit down. Jesus is not ashamed to have you in the family. They may still call you out of your name but you've got a place in the household of faith and nobody can put you out. They may still talk about what you used to do but you're in the promised land with them anyhow. Salvation came to Rahab's house. Rahab delivered salvation to her own house. God met her right where she was and brought her out of her old house to a brand new life.
If we're going to follow the example of Jesus and do right by the Rahab's of the world, we're going to have to stop calling them out of their names and more than that, we must like Jesus welcome them to the table and family of God, whether they are reformed or not. And as we sit around that table with the scandalous and the scandalized we ought to remember that if weren't for God loving us in and loving us through and loving us out of our own scandals, skeletons and closets none of us would be at the table. So I ask again: Who Are You Calling a Whore?
The Gospel of Rahab is a scandalous gospel. Rahab was reviled for spreading her legs and yet God chose to enter world through the spread legs of another woman. This Gospel is that God's concern for women and the woman-born was manifested in God, Godself, becoming woman-born, for the redemption and liberation of women and all the woman-born from fear and from death itself. Yeshua the Messiah, the Son of Woman, came to seek out and save the lost and to give his life as a ransom for many, for Rahab and her sister. Now, who are you calling a whore? Amen.
---
Updated for Trinity Sunday 2016. (These were the lessons in 2012 when I preached the sermon.)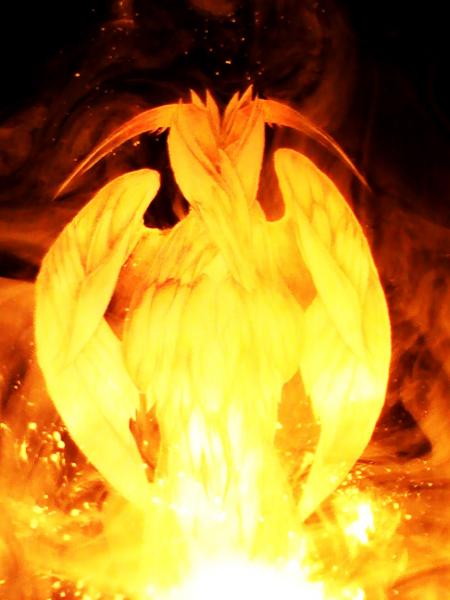 Let us pray: Holy One of Old, open our eyes that we may see. Amen.
It was a set-up. Yeshayahu, Isaiah was set up. God set Isaiah up. Isaiah was minding his own business. He was asleep and dreaming. Or he was awake and taken out of this world. One moment he was in the world he knew and the next he was in a world he could only imagine. He was in heaven – and he wasn't even dead. He was in a large throne room, in a temple that was not entirely of this world – he couldn't have gotten into the most sacred space of the Israelite temple. Most of the temple was what we would call a compound and most of its real estate was outside, plazas and patios. The large sacrificial altar was outside. The only building was the most holy place, the smallest but tallest part of the complex with the small incense altar and menorah in the front part and the ark of the covenant – which was a theoretical throne – inside behind the veil. Only priests could enter the building and only the High Priest could enter behind the and then only once a year. Isaiah could have never gotten in on his own; he was not a priest. Yet there he was. The temple seems larger and grander in his vision than it was in the sixth century BCE, during his own lifetime.
Perhaps in his vision Isaiah was transported to a reconfigured version of the temple, like in a Harry Potter movie, so that the insides were bigger than the outsides and there was room for the throne and its occupant and attendants. Isaiah was somewhere in the back, perhaps behind a pillar. And no one seemed to notice him. Perhaps I should say no thing noticed him, because there were things in there that he couldn't imagine. There were great balls of fire, talking, singing, shouting and flying – although how they could see where they were going, I don't know because they covered their faces with two of their wings and… I think they were naked because they were covering their lower halves – although how can anyone tell if a flying ball of fire is naked let alone what's below the waist – and I use the word "waist" loosely, I don't know. I say this because the Hebrew word for "feet" or "legs" includes everything below the waist and frequently means above the thighs and below the waist.
I imagine Isaiah's eyes bugging out of his head. I tell my students that "angels" for lack of a better word – messengers in Hebrew includes ordinary human message-bearers and supernatural beings – divine messengers such as those Isaiah saw were something like aliens in our culture. There were stories about them, and a few folk claimed to have seen them, but they were special people and not always in the good sense: There are volumes of scholarship dedicated to figuring out if Ezekiel was bipolar, schizophrenic or on hallucinogenic mushrooms or something else. In fact the word that is usually translated as "lo" or "behold" – what most folk say when they see angels in the bible is much more like "Holy **** look at that!"
And Isaiah is not just seeing fire-seraphim, who were technically not angels or messengers – the Hebrew bible treats seraphim, cherubim and divine messengers as different species and doesn't interchange their titles. Isaiah is seeing God. Wait. That can't be right, can it? Sure the prophet Micaiah said that he had seen the God of Heaven enthroned in glory, but he was one of those controversial prophets and no one knew quite what to make of him. And, he said that God intentionally mislead God's people. (1 Kgs 22) And since the scriptures hadn't been written down yet it's not clear if Isaiah even knew that story or viewed it as credible, let alone canonical. The elders of Israel saw God in the wilderness, but then there was that one time that God hid Moses and only let him look at God's—well… Does God have a rump? Could a human being see God and live? Was Isaiah going to die? Was he already dead? Might he make it out of this alive-ish as long as he didn't try to look at God's face? No worries on that score; Isaiah was clinging to my imaginary pillar as though his life depended on it.
So Isaiah is peeping around this pillar, I think, it helps me understand why nobody saw him. But surely God knew he was there. It's not like Isaiah turned the wrong corner out on his daily walk and wound up in heaven. He had been brought here, some kind of way. Set up, I say. But no one is talking to him. Yet, they're just going about their business which oddly enough seems to be talking about God and not talking to God. They say to one another:
קדוש קדוש קדוש יהוה צבאות מלא כל-הארץ כבודו
Holy, holy, holy, the Sovereign-Commander of angel-armies; the whole earth is full of God's glory.
Their voices rolled like the thunder in our Psalm and the doors shook in their frames. Isaiah couldn't tell if the doors were the only thing shaking or if everything was shaking. The whole world was topsy-turvy and his world was decidedly flat. It was after all, the Iron Age. And then this smoke filled the room, fragrant smoke, unlike any incense he had ever smelled. Incense in heaven? Isaiah didn't have the language to describe God as a high church Anglican. But on the other hand, this was God's home and people did burn incense in their houses, especially rich people. But Isaiah was a bit unsettled by the apparently self-tending incense altar. There was no attendant!
And not feeling particularly bold, not bold at all, overcome and overwhelmed, Isaiah said: אוי-לי, Woe is me. I am undone, for I am a person of unclean lips, and I live among a people of unclean lips; yet my eyes have seen the One-Who-Rules, the Sovereign-Commander of angel-armies! 
And as soon as the words left his mouth, he clapped his hands over his mouth but it was too late. They heard him and one of them started flying in his direction. Isaiah held on to that pillar for all he was worth. And he couldn't figure out why he hadn't passed out yet. Half the people who had ever claimed to have seen an angel collapsed or passed plumb out. So why was he still on his feet? The death grip he had on that pillar I see when I imagine this story kept him upright.
The seraph that flew towards him stopped above the altar of heavenly incense and picked up a lit coal from the altar with a pair of tongs. Wait, how is she, he, it holding a pair of tongs with fingers of flame? And how hot is that coal if a creature made out of fire needs tongs to pick it up? And what is he – ok the grammar says it's male but grammatical gender isn't always biological gender, but then again biology doesn't really apply here – so what is he going to do with that coal? The seraph flew to Isaiah and touched his lips with that coal. There are no words to describe what he felt. The text doesn't give us any and I can't imagine any. And I have a pretty vivid imagination.
The seraph pronounced the words of kippurim, the words of atonement that the high priest would only pronounce once a year. And God spoke. For a moment Isaiah had forgotten that God was there! On the throne, veiled in smoke. God spoke and Isaiah couldn't see who God was talking to. God wasn't talking to him. God was just talking. And he, Isaiah, was eavesdropping. Except that it was a set up. He had been brought here for a reason.
God said, Whom shall I send, and who will go for us. And Isaiah just happened to be in the right place at the right time, to hear God's need for somebody, in a place he couldn't have gotten into if he tried. That coal has had some kind of effect on him. He finally let go of that pillar. And Isaiah said: הנני שלחני, Holy **** it's me; send me translated as "Here am I; send me." The text doesn't tell us how Isaiah got back to our world, or whether he experienced the whole thing as a dream or vision.
But we do know that Isaiah told his story. He told it and people were affected by it whether they believed it or not. And in the days when all they had were the stories of their people and the stories of their God, someone said this story is important. We have to remember this story and tell it to our children. We have to teach them to teach their children and those who come after them so that they will know who we were and who our God is.
Some 740-odd years later, Isaiah and his story, vision, experience, sending and embrace of his commission have been written into the scriptures of his people. They will become the scriptures of peoples beyond his people, in addition to his people because of one person: Yeshua ben Miryam l'Natzeret, Jesus of Nazareth, Mary's child.
Yeshayahu and Yeshua, Isaiah and Jesus, shared a naming tradition, rooted in the word for salvation in their native Hebrew – we have German to thank for the "J" in Jesus and Latin for the "I" in Isaiah, but they both begin with the same letter in Hebrew, a yud, a "y." Yeshayahu and Yeshua, Isaiah and Jesus also shared elements of a divine commission. They were each sent. They were each sent to bear a message for and from God. They both preached and prophesied their messages. But Yeshua, Jesus, was also the message that he preached:
For God so loved the world that God gave God's only Son, so that everyone who believes in him will not perish but will have everlasting life. Indeed, God did not send the Son into the world to condemn the world, but in order that the world might be saved through him.
We celebrate the relationship between Jesus and his God and Father who sent him into this world, to us, today on Trinity Sunday. Jesus speaks of God as his Father, of himself as the Son of Woman – I know your translations say "Son of Man" but the Greek can mean either and we shall shortly affirm in the Creed that Jesus got his humanity on his mother's side. And Jesus speaks of the Spirit who gives birth to us. Throughout the gospels Jesus speaks of God by many names, inviting us to do the same: Wisdom who is justified by her deeds and her children, the male farmer who plants the mustard seed, the baker-woman who kneads yeast into her loaf, the male shepherd who leaves the ninety-nine sheep to find the one lost sheep; the woman house-holder who sweeps her house looking for her precious lost coin; the Advocate and the Comforter and many, many more.
Isaiah named God as "Lord," and LORD or Commander of Heaven's armies, and then as the One Who Rules, Commander of Heaven's armies. First Isaiah calls God "lord" with lower case letters; something like "honored sir," a human title shared by Moses and other important men. Then Isaiah calls God something like "LORD" with capital letters, representing God's Most Holy Name that cannot be pronounced by human tongues and is related to the verb "I AM;" LORD or Commander of Heaven's armies or "hosts." God is not throwing a party – not yet – God's hosts are brigades or battalions of heavenly warriors. And lastly Isaiah calls God "the King" or "the One Who Rules, Commander of Heaven's armies."
The church has largely settled on one way of naming God to our great poverty. The blessed, holy Trinity is one way and  only one way of naming the God of many names, the God of Isaiah, the God of Jesus and our God. It is not the only way and it is not my way. If you know me you are not surprised by that. I once famously – or perhaps infamously – responded to a question during a job interview about the Trinity in the Hebrew Bible by saying I didn't believe the Trinity. There's a reason some preachers call Trinity Sunday Heresy Sunday.
God is beyond numbering and naming. The scriptures use many more than three names or images to describe God and do not limit us to any. And the scriptures do not mention the Trinity at all. Three names make a nice poetic flourish. But God is not bound or limited by our limitations. God is One, and Two – Incarnate and Incorporeal, and Three and Seven (the "seven spirits of God" in Rev 3:1; 4:5; 5:6) and God is Many and Ineffable.
But since today is Trinity Sunday, Let's name God in Threes:
Author, Word and Translator;
Sovereign, Savior and Shelter;
Majesty, Mercy and Mystery;
Creator, Christ, and Compassion;
Parent, Partner, and Friend;
Earth-Maker, Pain-Bearer and Life-Giver;
Holy Incarnate Majesty, Holy Incarnate Word, Holy Abiding Spirit;
Creator, Redeemer, Sustainer;
God who brings us to life, calls us to freedom, and moves between us with love;
The God of Isaiah, the God of Jesus and our God.
The God of many names is our God, Isaiah's God and the God of Jesus the Messiah. How do you name God?
warrior, king, mother, father, righteous judge, 
shepherd,  banner,  rock, fortress, deliverer,
peace, light, salvation, 
strength and shield, 
 devouring fire
abiding presence.
I had recently discovered the Game of Thrones series of books when I first wrote this sermon. In one of the realms of the books there is a religion based on the Seven: Mother, Father, Maid, Warrior, Crone, Smith and Stranger. Sometimes the Seven speak to me as a more complete metaphor for God than do the Three. And there are the two religions in Lois Bujold's Curse of Challion. The religion is either Quadrene (Four) or Quintarian (Five) depending on which you believe is orthodox rendering the other heterodox or downright heretical. The agreed upon Four are the Mother, Daughter, Father and Son. The disputed fifth is the Bastard – ask Job about that one, that's another sermon.
However you name God, the Many-Named God transcends and defies our attempts to number and name. Instead, God conspires. To conspire is con spiro, to breathe together, not just deceitful or treacherous planning. God breathes with us, breathes in us, breathes through us in this Pentecost season to change the world through the Church.
We like Isaiah have been set up. We like Isaiah and Jesus have been sent. We have been commissioned to tell the story of the God who loves us, who is Love and bids us love one another, world without end. Amen.
---
Let us pray: Holy Spirit, transform us, our hearts and our homes, the Church and the world. Amen.
The Church! The Church! The Church is on fire! We don't need no water let the Holy Spirit burn!
Pentecost is dramatic. It's noisy. And it is Episcopalian. We are a Pentecostal church, but we tend to be long, low and slow burning compared to some of our Christian kinfolk. There are many kinds of fire or flame. The orange flames with which we are most familiar burn in luminous flame. They give us light and heat. Fire comes in many other colors. Blue and white, yellow and green. Those flames are generally produced from equipment like blow torches and Bunsen burners. The same piece of equipment can produce different color flames depending on how much and what type of fuel it receives. While there are some flames that are fueled by chemicals and a wide variety of fuel, the flames we are talking today are fueled by oxygen, like the breath of God, the Spirit of God. The spirit of God is the womb of creation; her breath is our breath. And She is our Mother.
John 14:17 This is the Spirit of truth, whom the world cannot receive, because it neither sees her nor knows her. You know her, because she abides with you, and she will be in you.
I mentioned at the beginning of the service that I translated today's Gospel from Hebrew, the language in which Jesus heard and read the scriptures. In it as well as in Aramaic the language he spoke, the spirit is feminine. The scriptures present God as masculine and feminine, Mother and Father. In the First Testament God is the Rock who gave birth to us and the sea and in the New Testament God is the father of Jesus and ours, the woman who searches for her lost coin and the shepherd who looks for his lost sheep.
The diversity of the church and the world that our lessons display is represented within God but too much of the church and the world is lopsided, as the scriptures are lopsided but God is perfectly, harmoniously, balanced.
That is the message of the epistle we could have heard today: Romans 8:14 For all who are led by the Spirit of God are children of God… 16 it is that very Spirit bearing witness with our spirit that we are children of God. We are all God's children. The lessons of our other readings are that God's family is diverse and her church ought to be as diverse as the family of God.
In the same way that flames burn at different strengths, intensities and colors, we are fueled by God's Spirit and we each burn differently. The Church is supposed be diverse, made up of people from every nation under the heavens. That is what the catalogue of nations in our Acts lesson is telling us. We are one body, one family, but we are not the same. And we're not supposed to be. Some of our churches have a lot of work to do to look like the church in Acts. Some folk have forgotten that the Church doesn't belong to us. It is God's and we are all welcome to her table. Sometimes, well-meaning folk invite others to their church hoping to include them as long as they don't change anything: You are welcome to our church but it is ours, you are a guest; know your place. Pentecost reminds us that we are all guests at God's table. We have to learn to scoot over and make room for each other without staking a claim on the table itself.
If you saw the installation of our Presiding Bishop you saw the beauty and wealth of culture and diversity that is in our Episcopal church: Native American dancers, African American gospel choirs, Mexican American guitars, people who pray and sing in all of the languages represented by the nations in Acts and our original, English, Anglican heritage. Too often our congregations and our worship fail to live up to and into our Pentecostal heritage. You know, there are Episcopal and Anglican churches where people say "hallelujah" out loud, spontaneously and not just during the psalm reading or dismissal.
Genesis 11:1 Now the whole earth had one language and the same words… 5 The Holy One came down to see the city and the tower, which mortals had built. 6 And the Holy One said, "Look, they are one people, and they have all one language; and this is only the beginning of what they will do; nothing that they propose to do will now be impossible for them. 7 Come, let us go down, and confuse their language there, so that they will not understand one another's speech."
It may not seem like it but even the tower of Babel story is about God's preference for diversity in the family of God. Yes, at one level the story is about the Israelite low opinion of Babylon. That's where the story is set. The story is the Israelite version of Babylonian history, not exactly unbiased. We are supposed to think that those Babylonians are so arrogant to build a tower to reach up into heaven. And we are supposed to notice that their efforts were so puny that God had to come down to even reach the top. But if we just ridicule the Babylonians, we miss the point that they wanted to reach heaven, to be in contact with their God, they wanted a direct path. That's not a terrible thing. And even though the Israelites considered them to be enemies, God came down to see about them just as God came down to see about Israel.
The Babel story is a topsy turvy story. People reach out to heaven and are pushed away. People working together harmoniously are separated and confused. God doesn't need towers or temples to reach God's people so God directs their creative energy elsewhere. God creates diversity out of uniformity. What looks like chaos and confusion is community building. The babble of Babel is not non-sense. People found themselves able to understand some of the people around them, those people became their people and each group grew into a distinct people with their own language and culture, enriching the beauty of God's creation. God scattered them across the earth that the world might be filled with diversity. The lessons of Babel and Pentecost are much the same. The aftermath of both stories is a changed people transforming the world.
Pentecost is about transformation. The Acts Pentecost was itself a transformation of Shavuot, the Festival of Weeks, which marks the end of the holy days that begin with Passover just as Pentecost now marks the end of Easter season. Passover marked redemption from slave labor. Pentecost was marked by rest from honest labor. Passover memorialized a bitter harvest with the bread of affliction. Pentecost memorialized the new harvest with its first fruits. Passover commemorated the procession out of Egypt and the death of their firstborn. Pentecost was commemorated with a procession of newborns as the first fruits of their families. The Passover table was set with hard, flat, unleavened bread, bitter herbs and salt water. The Pentecost table was set with fresh baked goods from newly harvested wheat and barley, fresh, ripe olives and fresh pressed extra virgin olive oil, fresh sweet grapes and new wine.
The Jewish feast of Shavuoth called Pentecost by Greek-speakers was one of the three great pilgrim festivals when everyone who was able traveled from wherever they were in the world to bring their gifts to God in Jerusalem. It was like Thanksgiving with in-laws and outlaws crowded into family homes and inns and elbowing each other at the table. Now for the Church Pentecost is one the three great principle feasts with Christmas and Easter.
Acts 2:1 When the day of Pentecost had come, they were all together in one place. 2 And suddenly from heaven there came a sound like the rush of a violent wind, and it filled the entire house where they were sitting. 3 Divided tongues, as of fire, appeared among them, and a tongue rested on each of them. 4 All of them, women and men, were filled with the Holy Spirit and began to speak in other languages, as the Spirit gave them ability.
On that day when the old festival acquired a new meaning, the breath of God blew a new fire from heaven fueled by an ancient and eternal power and stirred up the old gifts of the apostles and disciples and gave them new ones. At the intersection of heavenly fire and human speech the Church that is mother to us all came into being. Her birth cries were the voices of women and men prophesying as Joel prophesied they would:
I will pour out my spirit on all flesh;
your sons and your daughters shall prophesy,
your old men shall dream dreams,
and your young men shall see visions.
Even on the male and female slaves,
in those days, I will pour out my spirit.
The previous chapter in Acts tells that the eleven surviving apostles, Mary the mother of Jesus, his siblings – and he had sisters – and certain women made up the one hundred and twenty people who were gathering together the pray. That's one hundred and five women and fifteen men if you're counting. It was those women and men and whoever joined then on subsequent days on whom the spirit descended which is why Peter explained what was going on to the men of Jerusalem by quoting Joel talking about God's gifts granted to the diverse fullness of humanity – woman or man, slave or free, old or young. All will speak for God. And Peter said Pentecost is the day that comes to pass. We are a Pentecost church and we are called to speak for God.
I know some think that being a prophet is all about predicting the future. I know some think that prophetic preaching is the call of preachers like Peter and priests like me. There is more than one way to be a prophet and the church needs them all. Prophets stand between God and the people bringing God's word to the people and the people's words to God like Moses, prophets lead the people from slavery to freedom singing new songs and dancing new dances like Miriam. Prophets demonstrate the power of God doing things that no one else can do like Elijah and Elisha. Prophets protect the people and when the enemy comes against the people of God, prophets take up arms to defend them like Deborah. Prophets whisper in the ears of Queens and Kings, Presidents and Prime Ministers, whether they listen or not like Nathan and Noadiah. There were scholar prophets like Huldah and illiterate prophets like Jeremiah. There were social justice prophets like Micah and Amos. There were praying prophets and prophets who saw visions and prophets who dreamed of a better world like Habakkuk.
Oh but I hear you saying God didn't call me to preach or lead the people. I'm going to just set here on my pew and let the priests and pastors do all that prophetic work. You don't have to be a priest or pastor to cry out against injustice. You have the same power as the ordinary women and men in that upper room. You have the same holy fire fueling you and your voice. Speak. Speak up. Speak for those who cannot. Let us be the church God called us to be. The power of God that transformed women and men and boys and girls, rich and poor, slave and free, Jerusalem Jew and Arabian Arab into the church is the same power that raised Jesus from the dead. That is the power that sustains and empowers the church. That fire is burning inside of you. Let it burn and change the world.
---