Foot washing is a sacred ritual in many black churches. Most often done as part of Maundy Thursday services in Holy Week, some churches wash feet before each communion service. The practice stems from the gospels, from Jesus himself, what he did, instituted and commanded and what was done to him. (Janice Hughes, artist)
John 13:3 Jesus, knowing that the Father had given all things into his hands, and that he had come from God and was going to God, 4 got up from the table, took off his outer robe, and tied a towel around himself. 5 Then he poured water into a basin and began to wash the disciples' feet and to wipe them with the towel that was tied around him…12 After he had washed their feet, had put on his robe, and had returned to the table, he said to them, "Do you know what I have done to you? 13 You call me Teacher and Lord—and you are right, for that is what I am. 14 So if I, your Lord and Teacher, have washed your feet, you also ought to wash one another's feet. 15 For I have set you an example, that you also should do as I have done to you.
Luke 7:36 One of the Pharisees asked Jesus to eat with him, and he went into the Pharisee's house and took his place at the table. 37 And a woman in the city, who was a sinner, having learned that he was eating in the Pharisee's house, brought an alabaster jar of ointment. 38 She stood behind him at his feet, weeping, and began to bathe his feet with her tears and to dry them with her hair. Then she continued kissing his feet and anointing them with the ointment.
When we wash feet in the church feet have generally been cleaned and prepared, though there is always some dirt. The symbolism is important even though is is a ritual reenactment of the gospel not an exact emulation.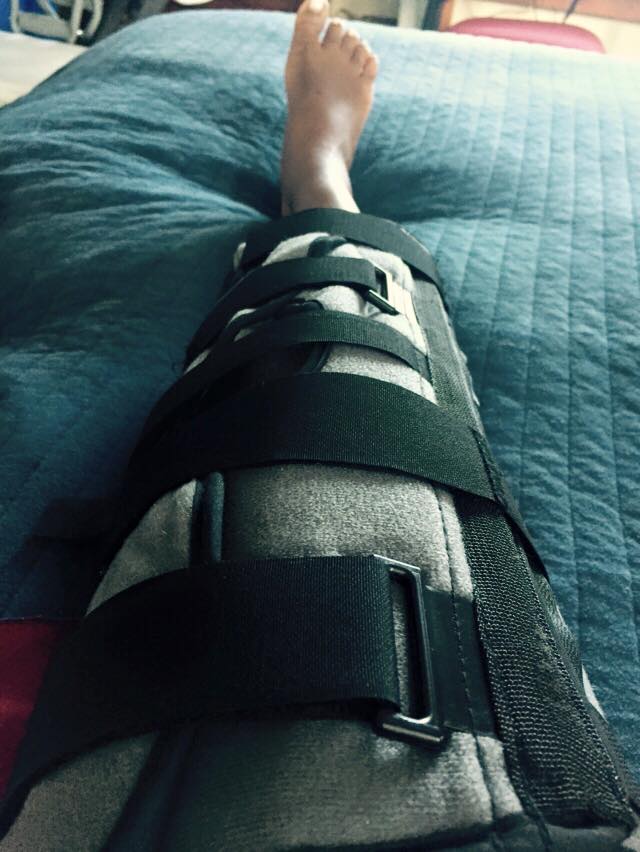 A few days ago I inured my knee badly at the beach and spent some time in the emergency room. Hours later when I was being released, a nurse asked if she could clean the sand off of my feet. I gratefully said yes and she proceeded to wash my feet. She did not pour water over them and blot them dry as we often do in church. She wiped sticky sand and salt off of each foot and from between each toe, gently cradling my feet, protecting my injured knee.
I had wept – sobbed – earlier from the pain of putting my kneecap back in place. But there tears in my eyes as she washed my feet were different tears. I don't know if she has a religious affiliation, but she was the Gospel Incarnate, Christ to me.