Open the doors of our hearts. Open the doors of our hearts to the word we would hear and the word we would not. Open the doors of our hearts. Open the doors of our hearts to those whom it is easy to love and those who it is not. Open the doors of our hearts. Open the doors of our hearts to the stranger when it is convenient and when it is not. Open the doors of our hearts. Open the doors of our hearts wider than the fears that limit us. Open the doors of our hearts. Amen.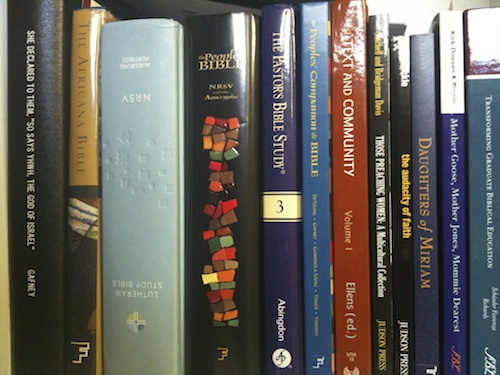 Give ear, O heavens, and I will speak;
let the earth hear the words of my mouth.
May my teaching pour like the rain and may my word go forth like the dew.
Exodus invites us to imagine that someday someone will ask you about why you do what you do. In order for someone to ask the question, they have to see you doing something provocative. In the text, telling the story of liberation to the next generation is an act of living liturgy.
The story of Passover and its ritual instructions are not directly applicable to Christians and other Gentiles. But there are lessons to be learned here. It's easy to focus on the story of the exit – as my dictation program typed instead of Exodus, a story of liberation – and then talk about all the ways in which we have been liberated and are seeking liberation for ourselves and for others. We may move easily into conversations about liberation of slaves here in America in the previous century and, here in America and around the world in this century.
But what about the command to tell the story? What about the liturgy of the telling? We have our own capital S story as Christians and individual stories. An important part of our faith is telling the story; that is the heart of evangelism. It is important, some would say crucial, for Christians to be able to tell the story of Jesus. But that's not the kind of telling the text is talking about. The text calls for the Israelites to become living texts, to tell their stories with their actions and then when asked with their words. The living comes before the telling.
The text about telling comes with an expectation that the descendants of Israel will live the story in a particular way. The text foresees the future in which the daily lives and routine of people will be framed, not interrupted, but shaped by the liturgy they live. As cultural religions, Judaism and its ancient Israelite ancestor shape and shaped the daily lives and seasonal lives of the people born to them and those who choose them. While there are daily and seasonal Christian observances, they don't shape the daily lives of its followers in the same way. Yet here in this time, when our living liturgies of the Three Days intersect with the living liturgy of Passover is an opportune time to ask how these liturgies affect our daily living. And looking beyond these days, what are the stories our lives tell?
Today is 14 Nissan 5774, Erev Pesach. Tomorrow is the first day of Passover (in our time zone). Jews all over the world engage in the liturgy of story telling at table in their homes, some tonight, some tomorrow night. Some unknown number of Gentiles like me will sojourn at those tables and share in telling that story.
Today, I would like you to focus on what if anything you do in your daily or seasonal life that tells the story of your faith. What are your living liturgical practices? What is it that you do that someone might see you do ask why do you do that? What does it mean? How do you mark the seasons of our collective story in your home? What do you do to tell your story when you're not at church?
Today we are going to talk to our neighbors about our stories. In groups of two tell your story using these questions:
1-    When was the last time someone asked you about your faith based on something they saw you do?
2-    Are their ways you live out your faith in your home (other than Advent, Christmas and Easter decorations)?
3-    How/where/when do you share your story outside of your home?
Talk to a neighbor and Dr. Krentz will play us back together at the end of our time. (6 min)
So, what's your story? The stories of Israel and the church are interrelated. Each is a study of a people who move from oppressed to oppressor. Each used their theology to justify dominating those with different theologies. And they continue to tell their stories. But the people who watched them didn't always tell the same stories. The Canaanites didn't tell the story of Israelite presence in the land the way Israel did. And folk on the bottom of the Church's power curves don't tell the same stories as those on top. Women and men, people of color and white folk, lesbian, gay, bisexual and transgender folk and heterosexual and cisgender folk tell different stories. But we're part of the same great story. Privilege is seductive and the memories of marginalization loom large justifying using privilege to protect privilege.
You are telling a story with your life and when they ask you why do you do the things you do, what will you say about the story you have already told with your commitments, actions and inactions when they contradict the story you tell with your words? We are writing and being written as the Church, the story of God. Can anyone see Jesus in or story? That poor, Jewish, brown-skinned, non-gender compliant, establishment-critical, Hebrew Bible reading and preaching Jesus? What about that infuriating violence provoking Jesus? Anybody get mad when you preach? Anybody care when you preach?
In our first lesson, a portion of the Torah portion for the first day of Pesach, Passover, God tells Israel to tell their story and more than that, to live their story. Live the story you tell. And let it be the story of God. The story of redemption and transformation, the story of blending fellow travelers escaping the same slavery into a new people.
Our second lesson, a portion of the haftarah, the prophets portion for the first day of Pesach shows the Israelites telling their story of salvation in the living liturgy they had been given. There will be no record of Israel keeping the Passover in the bible again until the prophet Huldah canonizes the Torah scroll brought to her in the reign of Josiah, some six hundred years later, a reminder that if you neglect to tell your story, it will not die. It will wait for those who know its power to tell it again.
What's your story? This place has a story, and old story and now you are writing new lines. What will you say when they ask you why you're doing what you're doing?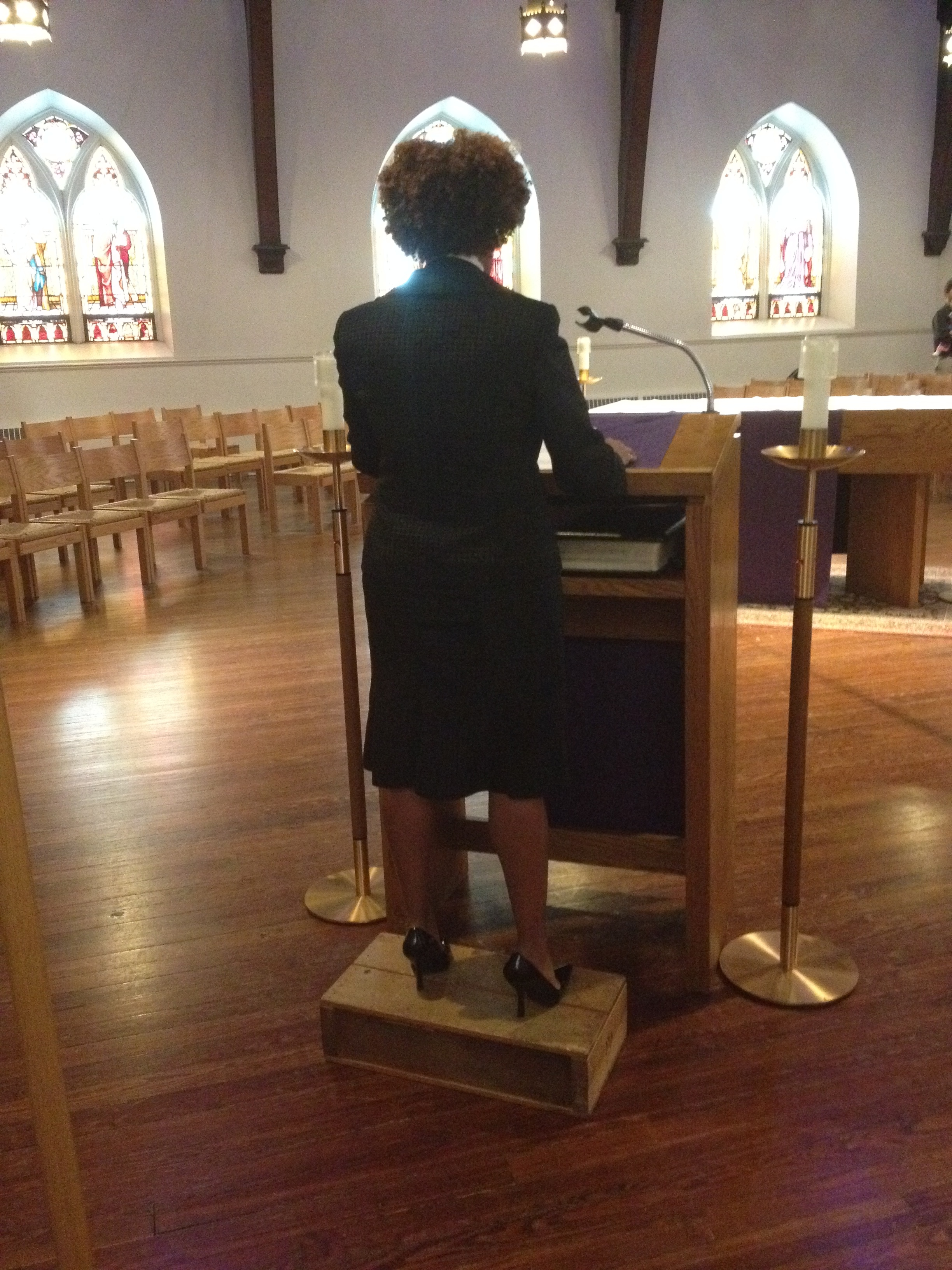 My time here has added new lines to my story. One is the certainty that the hijacking of the term evangelism by those who have redefined it by their example as religious intolerance, harassment, arrogance and bible bashing conversion drive-bys is a story that does not lead to liberation or even invite conversation.
When they ask me why I tweet, blog and insist on reading hearing and preaching from God's word in God's mother tongue, I have a story, one in which I hope my words reflect my actions, compelling, inviting, engaging, challenging and convicting, probing and prophetic. As we have lived our stories together, I have learned to tell my story in the public square in a way I couldn't imagine, as drag-inspired womanist midrash, including vampire theology and critical analysis of race and its representations in popular culture, from the Masoretic Text to the movie theatre. That's the story of this theological dominatrix. What's yours? As we go our separate ways will the story you live be the story you tell? Will the story you tell be the story you live? The library is open.
---
God has shown strength with God's arm;
God has scattered the proud in the thoughts of their hearts.
God has brought down the powerful from their thrones,
 and lifted up the lowly;
God has filled the hungry with good things, 
and sent the rich away empty.
God has helped God's servant Israel,
in remembrance of God's mercy, 
according to the promise God made to our ancestors,
to the descendants of Abraham through Hagar and Sarah and Keturah forever.
Luke 1:46-56, RGT, (Revised Gafney Translation)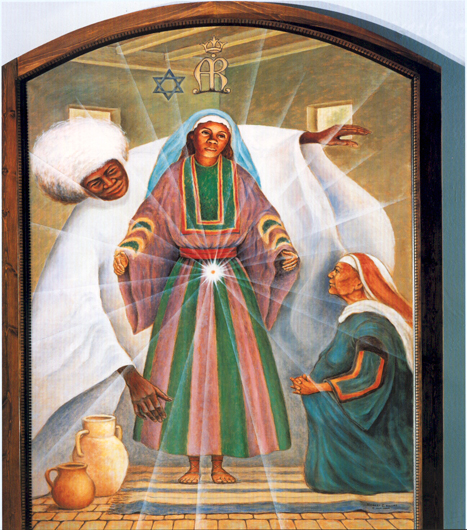 The Magnificat properly belongs at the Visitation, traditionally 31 May – an unspecified amount of time after the Annunciation, observed on 25 March (often in Lent, occasionally on Good Friday) – In those days Miryam, Mary, set out… Luke 1:39. It is "repeated" in Advent, though many missed it earlier.
"God has…"
The Virgin proclaims that God has already done all of these things, in spite of all evidence to the contrary, in spite of her present reality.
God has shown strength with God's own arm at varying points throughout Israel's history, and the memory, witness and testimony of their ancient scriptures and new psalms to God's strength, willingness and power to save in those times is enough for the present moment. In the face of the mighty Roman Empire, what God has already done is enough.
God has scattered the proud in the thoughts of their hearts in the songs and stories of old enfolded into the scriptures of Israel. Herod's arrogance goes yet unchallenged but God has unseated the proud from their thrones in their hearts and halls before and it is enough.
God has brought down the powerful from their thrones inside and outside of Israel, whether or not they were enthroned with God's blessing. God has deposed other gods from within their own realms. Caesar or any other would-be god, it matters not. God has done it before and can do it again. And that is enough.
God has lifted up the lowly time and time again. In spite of the biases of Israel's story-tellers and scripture-writers, the God of Israel visits and blesses women and children and slaves and foreigners. A peculiarly pregnant girl-child and her post-menopausal cousin with her own pregnancy predicament may be beyond the notice of Rome, but not God. And it is enough.
God has filled the hungry with good things in the before times and every once in a while in our time. People still go hungry, people still die in squalor, taxed to death by Rome and Romanesque imperial imitators, but God still provides unexpected and unimaginable blessings. Our people will not be starved to death and pass out of existence on God's watch. Some of us will survive and that is enough.
God has sent the rich away empty in our stories and songs and scriptures. The glory of Rome is not eternal. Ask the Egyptians, ask the Assyrians, ask the Babylonians, ask the Persians, ask Alexander the Great, if you can find him. God has done it before and that is enough.

God has helped God's servant, in our faithfulness and in our faithlessness. God has been faithful. In our history, in our memories, in our scriptures, God has been faithful and it is enough.
God has remembered God's promise and will keep it. Our prophets Miriam and Moses taught us to hold God accountable to God's promises. They bargained and argued with God and never let God forget God's promises to our ancestors or to us, their descendants. Even when the promises have not yet been kept, God remembers and that is enough.
Dayenu. "It is enough." This is a Pesach (Passover) theology. Sometimes the Visitation overlaps with Pesach. Dayenu, is the refrain and title of what may be the most familiar and popular Passover song. The song says that if God had only… and lists the miracles God performed for the ancestors, if God had only done one and not these that followed, it would have been enough. Dayenu.
And it occurs to me that the theology that the Ever-Blessed Virgin named for Miryam the Prophet of Exodus is proclaiming is Dayenu, Passover theology even though the song would be written centuries after her death or assumption, whichever you prefer.
The Holy Mother of the Word-Made-Flesh is herself a Torah-sage and she teaches us. Her perspective on the yoke of Roman oppression that strangled her world is framed by the memory of what God has done for her people and her ancestors. And by what God is doing to and through her: Kedushat haShem, sanctifying the Divine Name.
Kedushat haShem, sanctifying the Divine Name would come to be the way in which the actions of martyrs were understood. The Stations of the Cross liturgy on Good Friday places the words of No'omi and Lamentations on the lips of the Sorrowful Virgin at the foot of the cross: Call me not My-Pleasant-One, No'omi; call me Bitter-Woman, Mara. For Mother God, the nurturing nursing Shaddai has embittered  me. And, Look and see if there is any sorrow like my sorrow. For me, the Mother of Sorrows is also the Mother of Martyrs. And there have been enough. Dayenu.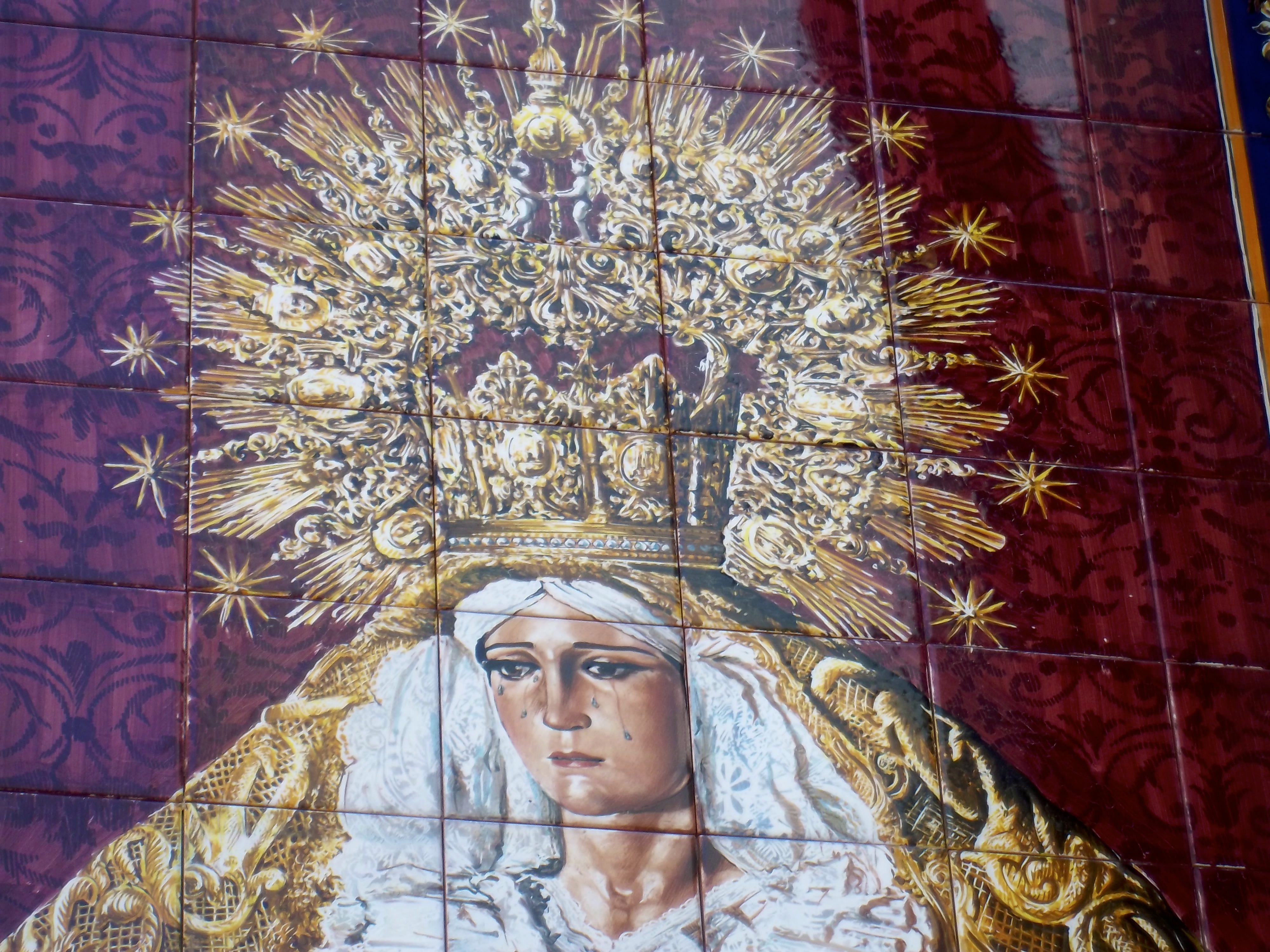 Truly all generations call you blessed.
My soul magnifies the Lord, and my spirit rejoices in God my Savior, 
for God has looked with favor on the lowliness of God's servant.
Surely, from now on all generations will call me blessed;   
for the Mighty One has done great things for me, 
and holy is God's Name.
Post Script: The Magnificat is woven from Hannah's Hymn in 1 Sam 2 which also lives on in Ps 113, making Hannah one of the most overlooked authors of scripture.
---