Teach us to use the power of our words to tell the story that liberates us all. Amen.
There is more than one way to tell a story, especially a story as important as the Christian story; this also applies to the stories that make up our sacred stories. Today we explore that plurality in a lectionary of my devising, rather revising–because I think there is danger in only re-telling the same stories, no matter how beloved. (The lessons follow the sermon text.)
Among our sacred trove of stories are two versions of the Daniel story–there are even more outside of the Christian canons. One of those canonical stories was preserved in Hebrew and Aramaic by the descendants of the Judeans who survived the Babylonian exile and created the mother text for the Hebrew Bible and the Protestant version of the story. That is the source of our Second Lesson and Canticle. The other canonical story was preserved in Greek by the descendants of the Judeans who fled to Egypt instead. That is the source of our First Lesson. Together those lessons and canticle are in narrative order telling a more complete story.
The book of Daniel is a text of resistance. It is a cagey strategic piece of resistance. It is an anti-imperial text disguised as an anti-imperial text. Empires don't mind their subjects mocking failed and fallen empires. In their egocentrism they read that calumny as their own praise because they are top dog now. So the cagey authors of Daniel disguised a critique of the lingering and declining Greek Empire in a retroactive critique of the centuries past Babylonian Empire. And they put that critique on the lips and at the pen of Daniel, a beloved figure whose origins were even older than the Babylonian Empire or its predecessor Assyrian Empire or the great dynasties of Egypt, or even the founding of the people of Israel. Daniel was a figure of legend whose stories were told in each generation with new stories added to his canon from time to time. I use the perpetually open canons of the DC and Marvel Comics Universes to explain this phenomenon in my infamous "Santa, Daniel, and the Zombie Apocalypse" lecture.
Today, I invite you to hear the story as as subversive as it really is. In the First Lesson three young people have been taken captive by the empire and forced to assimilate to its culture, made to wear its clothing, eat its food, speak its language, and answer to the names they give them–names which stuck to them even in the stories of their own people. The tentacles of empire reach deep, even into the hearts of people who are working faithfully to decolonialize themselves. It matters that these are young people. In the larger story of Daniel they are taken as children to be assimilated so that they will love the empire that colonized their people more than they love their own selves. Empires have always underestimated young people, whether it was civil rights protestors, dreamers, or high school gun reform activists.
When our lesson begins these young people are being enculturated in the worship of the empire and required to pray to the gods of the empire at the cost of their subjugated, colonized lives. One of the lessons of this text is that empire is rapacious and insatiable. They were already speaking the language of empire. They had already had their names changed from Hananiah, Mishael, and Azariah to Shadrach, Meshach, and Abednego. But it wasn't enough. The empire wanted more, more of them, more of their souls.
As long as there is a corner of your soul that is free, uncolonized, unconquered, unbought, and unbossed, empire will by any means necessary seek to uproot that liberty and colonize the last vestige of your right mind, heart, and soul. African and Native Americans know this story all too well as do the indigenous peoples of every nation conquered by an empire. In the face of the empire's ravenous desire for their abject and total submission, Hananiah, Mishael, and Azariah clung fast to God of their foremothers and fathers and rejected the empire's religion.
I'm calling this sermon "Strategies of Resistance," ours, not theirs, because they didn't really strategize. They just said no. No to the god of empire. No to its worship and veneration. They didn't negotiate; they didn't equivocate. Sometimes we just need to say no to the manifestations of empire in our world. No to the slaughter of school children. No to military grade weaponry in the streets. No to families ripped apart by militarized immigration assault troops. No to bad preaching. No to death-dealing theology. No to violence against women. No to bullying gay and trans teens to death. No to incompetent and corrupt government. No to everything that stands against the life-giving love of God and the liberty it grants. No and hell no.
The empire responded to their rejection of its attempt to colonize their minds, their spirits, their souls, and their ancestral religion with lethal rage. The empire covets good religion. It knows if it gets a toehold in pulpits and pews, seminaries and sanctuaries, books and blogs, texts and tweets, it can sanctify its hierarchies and disparities as the word and will of God. The empire prepared to kill Hananiah, Mishael, and Azariah. It was to be a spectacle lynching. A spectacle lynching was when good white folk would make an event out of a lynching, bring their sweetheats, wives, children and a basket of goodies to nibble while they watched the show. They'd often set their victims on fire–as Nebuchadnezzar planned to do in the text, pose with their burning corpses, and later cut off pieces of them to take home as souvenirs. Activist-archivist James Allen collected one hundred and forty-five photos of spectacle lynchings in the US, including here in Texas. They are featured in the volume Without Sanctuary which I commend to you. The strategies of resistance required to outlaw lynching lasted well into the twentieth century. Sometimes resistance is an intergenerational struggle.
The most significant strategy of resistance employed by the three young people was to be willing to let the empire spill their blood. Sometimes resistance means being willing to die. Sometimes it means preparing to die. Sometimes it means dying. Sometimes it means rising from the dead–but I'm getting ahead of next week's story. We are not far from the fiftieth anniversary of the assassination and martyrdom of the Rev. Dr. Martin Luther King, Jr. He and many others in the Civil Rights Movement resisted not just segregation but white supremacy with their very lives. White supremacy is a colonizing force that transcends national borders and is every bit as much a manifestation of empire as any nation with imperial imagination and aspirations. The three young people prepared to die in resistance to the empire.
The Hebrew text moves quickly to a story of miraculous deliverance–but not so fast–there is more to the story. The Greek story picks up where the Hebrew one leaves off and fills in the gap. The young people responded to their impending extra-judicial killing with the songs of their ancestors. They sang to the God no empire could strip from them. They told the story of God's faithfulness to their people. As the empire's rage burned against them in literal fire they used the breaths they thought would be their last to deny the empire power over them, over their story, and over their song, because our stories and our songs are tools of resistance. The empire set out to destroy this last act of resistance. But something happened when they refused to surrender their heart and minds, songs and prayers, poetry and theology, even if they had to lay their bodies down. God appeared in the midst of the resistance.
The resistance writers used the book of Daniel to tell their people that the empire would not be defeated with the master's tools. They couldn't defeat it with military might. They couldn't defeat it with economic might. But if they kept their minds right and stayed on the God who delivered their ancestors, no empire would ever be able to destroy them, no matter what their political reality. In the words of the gospel, "you will know the truth, and the truth will make you free."
Our words have power. That is why fascists burn books, ban films, silence scholars, censure artists, and assassinate prophets. They bully and sue, intimidate and obfuscate, and they use their words to rewrite our stories, revise our histories and stamp their image on our art and culture. And they lie. They lie about us. They lie about our culture. They lie about our history. They lie about God. With their lies they construct a god who is not God and expect us to bow down and worship it.
But these young activists on the page and the older activists behind the pen have shown us how to resist: Don't let the empire tell you who you are. Don't let the empire assimilate you into its culture. Don't let the empire tell you your cultural and culinary practices are inferior. Don't let the empire clothe you–body or mind. Don't let the empire tell you who God is. Don't let the empire use your life to advertise its glory. Resistance is not futile. But resistance is costly. We follow one who resisted empire to the cost of his life and we are called to do the same. How much more ought we be willing to put our lives on the line knowing the promise of resurrection than those young people, literal or literary, who were willing to go to a death from which they had no sure promise of escape? Amen.
Collect: Almighty God, Mother and Father to us all, renew in us the gifts of your tender love; increase our faith, strengthen our hope, enlighten our understanding, widen our imaginations, grant us grace in giving, and make us ready to serve you; through Jesus Christ our Redeemer, who lives and reigns with you and the Holy Spirit, one God, for ever and ever. Amen.
First Lesson Daniel 3:14-20, 24-29 (New English Translation of the Septuagint, adapted)*
Daniel 3:14 So when King Nebuchadnezzar saw them, he said to them, "O Shadrach, Meshach, and Abednego, for what reason do you not serve my gods and do not do obeisance to the gold image, which I have set up? 15 And now, if you are now prepared, as soon as you hear the horn and all the sounds of musical instruments to fall down and do obeisance to the gold image that I set up… But if not—know that if you do not do obeisance, you will be thrown immediately into the furnace blazing with fire, and what god will deliver you out of my hands?"
16 But Shadrach, Meshach, and Abednego answered and said to King Nebuchadnezzar, "O king, we have no need to answer you about this command, 17 for there is God who is in heaven, our one Sovereign, whom we fear, who is able to deliver us from the furnace of fire, and out of your hands, O king, he will deliver us. 18 And then it will be clear to you, that we will neither serve your idol nor will we do obeisance to your gold image, which you have set up."
19 Then Nebuchadnezzar was filled with anger, and the form of his face was distorted against them. And he ordered that the furnace be heated sevenfold more than it was necessary for it to be heated 20 and ordered very strong men, who were in his command, after they had tied those with Azariah, to throw them into the furnace blazing with fire…
24 So, therefore, Hananiah and Azariah and Mishael prayed and sang hymns to the Sovereign God, when the king ordered them to be thrown into the furnace. 25 Then Azariah stood and prayed in this way. And he opened his mouth, and he acknowledged the Sovereign God together with his companions in the middle of the fire, while the furnace was being heated exceedingly by the Chaldeans, and he said:
26 Blessed are you, Holy One, God of our ancestors,
and praiseworthy and glorified is your name forever!
27 For you are just in all you have done for us,
and all your works are genuine and your ways right,
and all your judgments are genuine.
28 And you have executed true judgments in all you have brought upon us
and upon Jerusalem, your holy city of our ancestors,
because in truth and judgment you have done all these things because of our sins.
Canticle 13 A Song of Praise Benedictus es, Domine:
Song of the Three Young Men, (Daniel 3:29–34, Septuagint, Book of Common Prayer adapted) *
Glory to you, Holy God of our mother and fathers;
you are worthy of praise; glory to you.
Glory to you for the radiance of your holy Name;
we will praise you and highly exalt you for ever.
Glory to you in the splendor of your temple;
on the throne of your majesty, glory to you.
Glory to you, seated between the Cherubim;
we will praise you and highly exalt you for ever.
Glory to you, beholding the depths;
in the high vault of heaven, glory to you.
Glory to you, Creator God, Crucified God, and Comforting God;
we will praise you and highly exalt you for ever.
Second Lesson: Daniel 3:24-29 (New Revised Standard Version)*
Daniel 3:24 Then King Nebuchadnezzar was astonished and rose up quickly. He said to his counselors, "Was it not three men that we threw bound into the fire?" They answered the king, "True, O king." 25 He replied, "But I see four men unbound, walking in the middle of the fire, and they are not hurt; and the fourth has the appearance of a god." 26 Nebuchadnezzar then approached the door of the furnace of blazing fire and said, "Shadrach, Meshach, and Abednego, servants of the Most High God, come out! Come here!" So Shadrach, Meshach, and Abednego came out from the fire. 27 And the satraps, the prefects, the governors, and the king's counselors gathered together and saw that the fire had not had any power over the bodies of those men; the hair of their heads was not singed, their tunics were not harmed, and not even the smell of fire came from them. 28 Nebuchadnezzar said, "Blessed be the God of Shadrach, Meshach, and Abednego, who has sent God's own angel and delivered the servants of God servants who trusted in God. They disobeyed the king's command and yielded up their bodies rather than serve and worship any god except their own God.
Gospel: John 8:31-42 (New Revised Standard Version)*
John 8:31 Then Jesus said to the Judeans who had believed in him, "If you continue in my word, you are truly my disciples; 32 and you will know the truth, and the truth will make you free." 33 They answered him, "We are descendants of Abraham and have never been slaves to anyone. What do you mean by saying, 'You will be made free'?"
34 Jesus answered them, "Very truly, I tell you, everyone who commits sin is a slave to sin. 35 The slave does not have a permanent place in the household; the son has a place there forever. 36 So if the Son makes you free, you will be free indeed. 37 I know that you are descendants of Abraham; yet you look for an opportunity to kill me, because there is no place in you for my word. 38 I declare what I have seen in the Father's presence; as for you, you should do what you have heard from the Father."
39 They answered him, "Abraham is our father." Jesus said to them, "If you were Abraham's children, you would be doing what Abraham did, 40 but now you are trying to kill me, a man who has told you the truth that I heard from God. This is not what Abraham did. 41 You are indeed doing what your father does." They said to him, "We are not illegitimate children; we have one father, God himself." 42 Jesus said to them, "If God were your Father, you would love me, for I came from God and now I am here. I did not come on my own, but God sent me.
*Person and place name spellings from the NRSV are used throughout along with inclusive language and redress for other linguistic issues. The Canticle includes the addition of a Christian doxology for its use in liturgies. Inclusive language is used there as well.
---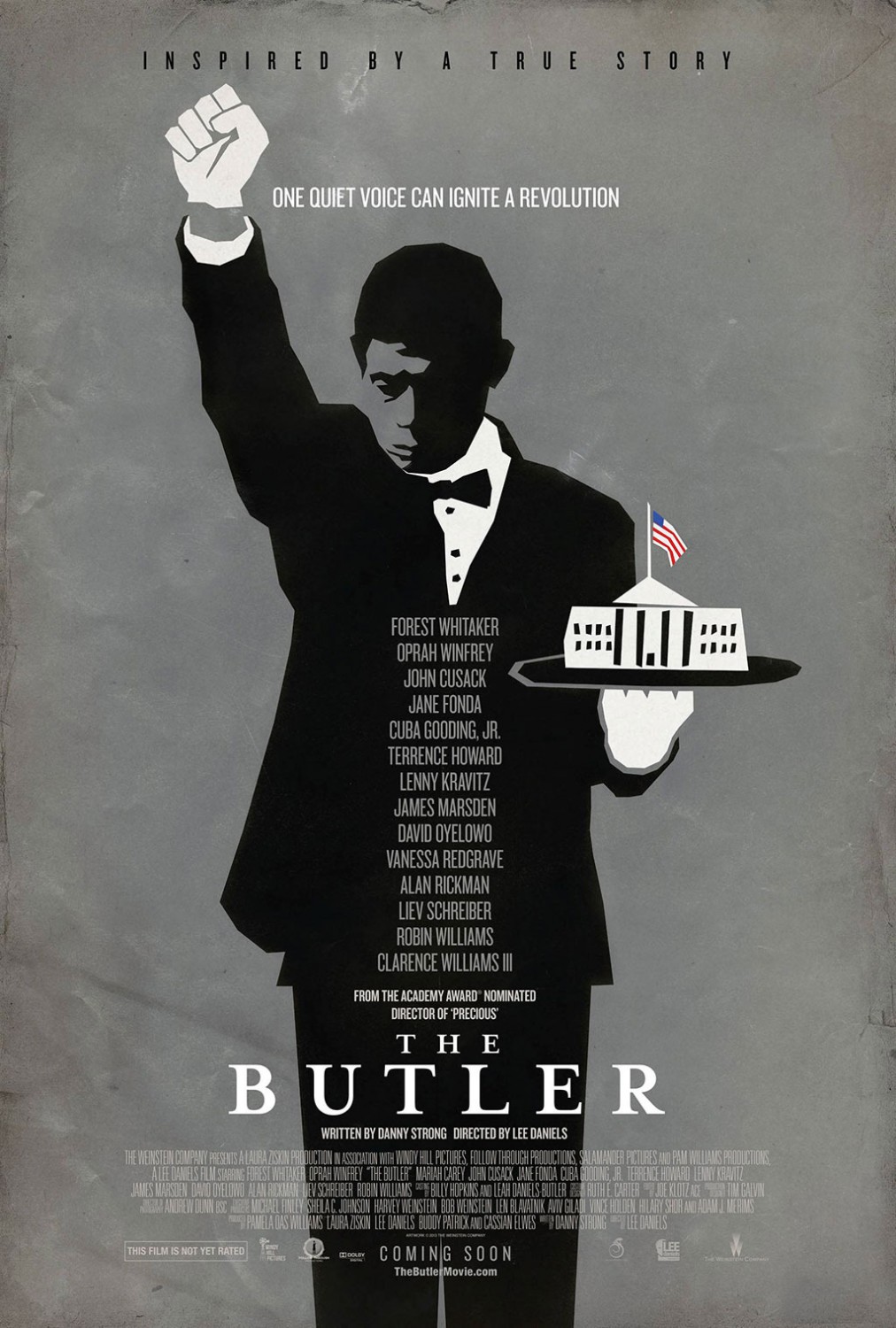 Dear Mr. Daniels,
I had the great pleasure of meeting you during one of your visits to the African Episcopal Church of St. Thomas in the company of your mother whose ministries in music and service have enriched my life as a congregant and as a priest.
I had the tremendous pleasure of seeing your film, The Butler, earlier today. It was simply phenomenal. I want to thank you for making this moving, poignant, revelatory film. And I want to commend you for how you made it. In telling the story of Cecil Gaines and his family, you have told the story of America, our shared history, from slavery to freedom. [For those who haven't seen the movie, specific details follow.]
While this film was wildly entertaining and full of laughter, I appreciate that you did not shy away from horrors of slavery and its legacy in America. I say "slavery," because although the film begins in 1926, you demonstrate with incisive clarity that the world of the share-cropping south in 20th century America was no different than that of the previous slavocracy in many ways: White men and women did what ever they wanted to black folk – raping and killing without consequence. The regular rape of black women in from of their families, often including children who were products of those rapes, continued well into the Civil Rights Era. It would be another half-century before a black man who tried to protect his family could hope to be protected or supported by the law. It was particularly important for me as a black woman that you started with that horrific reality and its aftermath.
I'm a seminary professor who thinks about how we teach and tell our sacred stories. I am so grateful your visual text. Your masterful storytelling and cinematography told the story of the Civil Rights Movement through the tender story of an African American family, showing their life, love, and laughter through celebrations and struggles with heart-warming intimacy; a rare portrait of a black family on film or television. Thank you.
I particularly appreciate the way you used contrast in the film: the shots of the lunch counter-sit in cutting in and out of the state dinner were breathtaking. There were others but the contrast between Mr. Gains and his son Louis and their journeys to political action were particularly profound. I loved that each had his own journey and could not see or understand the other's journey. While each was changing the world in his own way he struggled with the incomprehensible choices of his son/father. I was particularly struck by the refections of the King character on the subversive dignity and service of the black domestic – weaving those storylines together was sheer brilliance.
And, as a priest and pastor I deeply appreciate your honest look at intergenerational conflict, the often difficult relationship between fathers and sons and estrangement that many experience. I loved the many small moments that bore witness to the stories of black folk in America like Mr. Gaines who had never been to school sending his children to college and reading to the President's daughter. And I noticed with delight that there was a character with your mother's name.
There is so much more I could say: The cast was incredible. Forest Whitaker, Oprah Winfrey and Cuba Gooding Jr. were all stellar. The transformations of Robin Williams and Live Schreiber into Dwight Eisenhower and LBJ were inspired. The script was compelling. And Carol's afro was everything! I want to thank you deeply for making this powerful film, telling the story of my people and my country. May God continue to bless you with vision and the means to bring those visions to life.
The Rev. Wil Gafney, Ph.D.
---
Listen to the recording (mp3 file)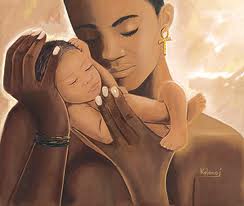 Hosea 11:3 I, I taught Ephraim to walk, 
I took them up in my arms;
yet they did not know that I healed them.
4 I pulled them along with humane restraint, 
with ties of love.
And I was to them
like those who lift babies to their cheeks,
I reached to them and fed them.
Let us pray: In the Name of the Author, the Word and the Translator. Amen.
For the last few years I have been engaging in the work of public theology in social media. I do so because I am often frustrated with and disgusted by the misrepresentations of my God and my scriptures in the public square. I am an evangelical Episcopalian, like our Archbishop of Canterbury who is so evangelical he speaks in tongues; I want to share the love of God in and through the scriptures. I'm active on social media in part because I want people to know the loving faithful God of Hebrew Scriptures and New Testament – and all the books in between – and not just a few carefully curated verses reflecting Iron Age, flat-earth theology.
This morning's First Lesson holds one of my favorite images of God, that I'd like to share with you and with the world, one whom I'm in desperate need of, a tender, loving, mothering God. I don't know about you, but this has been a summer of sorrows, for me and for people about whom I care. It has been sorrowful for people in our neighborhoods, nation and around the world. It has been sorrowful for people who look like me and my little brother and my nephews. Sometimes random tragedies and natural disasters leave sorrow in their wake. But all too often sorrow is caused by human beings, intentionally inflicting great harm and pain on other people.
Hosea may seem like a strange place in which to find a tender loving mothering God, especially if you heard or read last week's First Lesson option from Hosea chapter 1. Hosea claims God told him to marry a woman of prostitution. I say "claims" because, come on… We're trained to hear these texts religiously which is not always a good thing. Imagine if your rector came back and said God told him to marry a porn star and his next sermon series will be based on their children so he needs to get busy making those babies and is doing all of this as a sermon example so you can see God in him and in his wife who's going to go back to her porn-making ways and eventually he's going to have to buy out her contract. I can't say Hosea didn't hear the voice of God. I can say the story provides us an opportunity to explore how we know what we are hearing, thinking or imagining is or is not the voice of God. But that was last week.
Now about this week… I'm guessing this is not the sermon you thought you were getting. Perhaps equally unexpected are the ways, plural, in which Hosea thought about and named God in what has become scripture for us. Whatever you make of the marry-and-impregnate-a-woman-who-sells-herself-and-will-return-to-selling-herself-so-you-will-have-to-buy-her-back-story of the beginning of the book, it paints a particular, familiar, traditional, image of God. God is Israel's long-suffering, betrayed, jealous husband, who loves his – I said his – wife in spite of how she has treated him and will take her back. This image of God has its problems; God is often a violent, abusive husband in these Iron Age theological portraits, particularly in the prophets, which assume that jealous men beat their wives and have every right to do so, and worse.
We should be honest about the limitations and danger of that image and language. All of our language and imagery falls short when we speak of God, for human language is woefully inadequate for the task. Even our most familiar and beloved God-language can become an idol – that which is not God but which we treat as though it were. For some, masculine god-language is an idol; it is a limited, finite, incomplete articulation of who God is in and beyond the scriptures treated and worshipped as though it were God. God is not our language about God, even our most cherished and traditional language, father language, Trinitarian language, falls short of who God is. We need multiple images of God, more than one set of words, like Hosea. In most of Hosea God is Israel's husband but in chapter 11 she is Israel's mother.
God says: I, I taught Ephraim how to walk – using a double subject in Hebrew for emphasis. Imagine God holding out her fingers for her toddling child to grasp as he teeters and totters.
God says: I lifted them up in my arms. Imagine God holding her child in her arms, not just one, but all of them at the same time. No matter how many, no matter how wriggly, there is room in God's lap for all of her children.
God says: I was to them like those who lift babies to their cheeks. The way I cared for them – the nation who is my child – was like when you hold a baby up to your face and rub his soft, plump little cheek against your own.
God says: I reached to them and fed them. I fed my babies as all mothers have from the founding of the world until some of you all figured out how to bottle milk. I nursed my babies at my own breast; I didn't farm them out to a milk-nurse. The image of God as mother is older than Hosea and endures into the New Testament and earliest theology of the Church. Feminists didn't start it; we are Janies-come-lately.
The Spirit who is always feminine in Hebrew and never male in any biblical text, was the mother hen of all creation in Genesis. In Exodus, at the founding of the nation, God gave birth to Israel becoming their mother. The Hebrew word for Egypt, mitzrayim, means "narrow place." It is a metaphor for the womb from whose violent contractions Israel was delivered. The passage through the Sea is the passage through the birth canal, complete with blood and water. In Numbers 11 while arguing with God, Moses complains that he did not give birth to Israel and is unable to nurse them and tells her – Moses uses a feminine pronoun for God – Moses tells her to nurse her own babies because he doesn't have the equipment to do so. He then quits as God's nanny but they make up and he goes back to work. Then God whips up a batch of chicken and biscuits for her ungrateful children. (That's the manna and quails for the literalists among you.)
Deuteronomy 32:18 charges the ancient Israelites, and us: The Rock who gave birth to you, you have neglected; and you have forgotten the God who writhed in labor with you. 1 Peter 2:2 urges new Christians to desire the milk of the gospel; the gospel is mother's milk and God is our mother. Julian of Norwich, that great mystic of the Church wrote of the motherhood and fatherhood of God and repeatedly of "Christ our Mother" who feeds us in the Sacrament from his own body as a mother from her breast.
Hosea preached of the tender mothering love of God as he preached about a second Exodus, a do-over. Anybody else want to turn back the hands of time and start over? Israel was going to get one, but it wouldn't be like they thought. God wasn't going to wave a magic wand and erase all of their problems and the consequences of their decisions, choices, actions and inactions. But God would accompany them on their journey, through and beyond their sorrows, no matter where they led or how long it took.
Hosea 11 with its tender portrait of Mother God has a tragic, reverse Exodus:
Hosea 11:5 …return to the land of Egypt, and Assyria shall be their king,
because they have refused to repent.
6 The sword rages in their cities, it consumes their divisions,
devouring because of their schemes…
Israel will go back to Egypt. Juxtaposed with the Assyrian invasion and defeat of Samaria, the capital of the Northern Monarchy, resulting in the decimation of nine and a half of the twelve tribes, God announces that Israel – meaning the North, not the whole – will return to Egypt. This is unimaginable, going back to the place of slavery.
Perhaps it is not so unimaginable. Violence rages in our cities too, violence from a time we thought long past all. The legal right to kill based on your feelings, even when those feelings are rooted in racism. Are we going back in time? Perhaps not going back to the days of slavery, but are we going back to pre-Civil Rights, pre-Voting Rights Amendment America? Are we going back to the time when my daddy wore the uniform of the United States Army and didn't have the right to vote? We can't go back! Surely God won't send us back there.
Are we going back to a time when women didn't have any control over our own bodies, medical or other decisions, couldn't walk down the street without a male escort to avoid being seen as one of those women – the kind who can be taken off the street, used and abused and held for a decade? Well, maybe no one but the predators thinks that's acceptable anymore but one in five women are raped and only three percent of rapes lead to convictions and rape victims and survivors still have to prove they were really raped. We've made so little progress here. We can't go back! But it looks like we're going anyway. For once we want Mama to say, "I will turn this car around…" But this time she won't. Israel is going back to Egypt and we are backtracking too. But how far back are we going to go?
After four hundred years of bondage, it took the Israelites another forty years to reach Canaan, and everyone who started the journey with them did not make it. A whole generation died on the way, a whole generation of dreamers. American chattel slavery lasted four hundred sixty years. Its aftermath gave birth to generations of dreamers and their dreams; one dream marched on Washington fifty years ago this month. Will we let the fabric of their dreams be unraveled?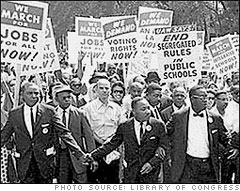 We have done so much since then, learned so much, built so much, changed so much. Are we going to lose it all? Civil Rights and women's rights and the dignity of every human person, gay, straight, and crooked, cis, trans and in transition, able-bodied and varying abilities, documented and undocumented, wealthy, comfortable, struggling, working poor, deeply and desperately impoverished… I imagine Hosea's congregation reflecting on their own history.
After leaving Egypt, the Israelites fought their way into Canaan, when they were not fighting the indigenous population who understandably objected to what they experienced as illegal immigration, they were fighting the land. We will continue to fight against the dreams of a new generation of dreamers? Are we willing to offer the stranger welcome to this nation built on bones and broken promises and the sad history of cutting off many of its First Nations from the same promises?
Now, the prophet says God will let the Assyrians invade them as they themselves invaded Canaan. Yet this is not an easy decision for God. God laments:
8 How can I give you away Ephraim? How can I hand you over Israel?
How can I make you like Admah, treat you like Zeboiim?
[cities destroyed with Sodom and Gomorrah]
My heart turns within me; kindling my tenderness and heart together.
9 I will not execute my fierce anger; I will not again destroy Ephraim;
for I am God and not a man, the Holy One in your midst,
and I will not come in wrath. No!
But you will go back to Egypt. God, we can't go back there! We can't go back in time here in America. But it looks like we too are going back to Egypt. And God promises us as God promised Israel, no matter what happens, no matter how bad it looks, no matter how bad it gets, not to destroy us, not to abandon us, to accompany us wherever we go and when necessary to bring us home, again and again.
But this time it will be different trip. We and Egypt have changed – and I'm not even talking about the most recent changes in Egypt. Those who go to Egypt as Hosea prophesies will not be enslaved; their former oppressors have become welcoming neighbors – for a while. Those who seek refuge in Egypt will be saved from Babylonian annihilation. More than one hundred and fifty years later, the prophet Jeremiah was forcibly taken to Egypt and he and an entire community of Jews escaped the Babylonian invasion. They built a thriving community in North Africa. They learned Greek and translated the scriptures. Many generations later that community welcomed the Holy Family into their midst when they too went back to Egypt in response to the dream of a new generation, giving new meaning to God's words to Hosea: Out of Egypt have I called my son… And the gospel in which Hosea was quoted was written in Greek because of the influence of that community and their descendants.
Israel will be defeated by the Assyrians and deported to Egypt and to Assyria, but God will bring them home again, in a second Exodus.
Hosea 11:10 They shall follow the God Who Is Mother and Husband,
who roars like a lion; for when God roars–
God's children shall come trembling from the west.
11 They shall come trembling like birds from Egypt,
and like a dove from the land of Assyria;
and I will return them to their homes,
says the Mothering God.
Sometimes we go back to go forward. And wherever we go, our Mothering God goes with us. That's Iron Age theology that still works in the digital age. In the words of Ps 107:43, Let those who are wise give heed to these things…
May God the Mother and Father
of Avraham, Yitza'ak and Ya'acov,
Sarah, Hagar, Rivqah, Rachel, Leah, Bilhah and Zilpah,
Who took the tangled threads of their lives
And wove a tapestry of Redemption
In the Body and Blood of Miryam l'Natzeret
Continue to weave the strands of your life
In the Divine design. Amen.
---