Womanists Wading in the Word™
sermons, lectures, workshops, retreats and media requests
The Rev. Wil Gafney, Ph.D.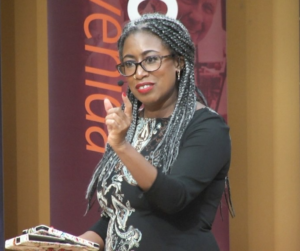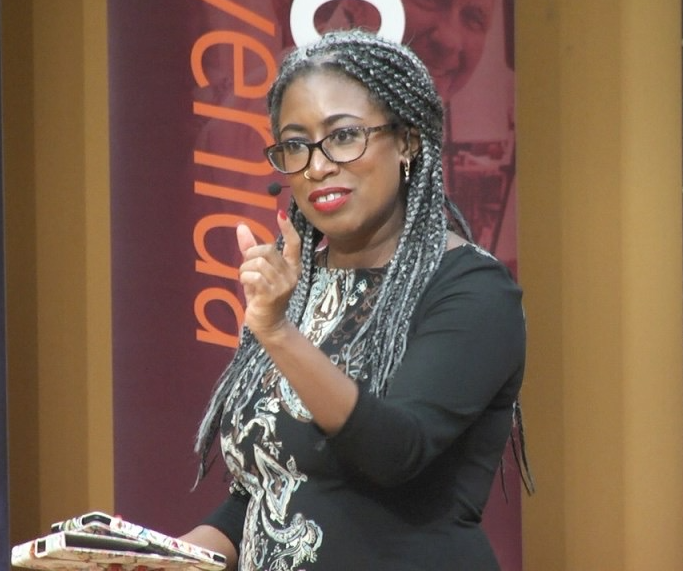 Womanist biblical scholar, the Rev. Wil Gafney, Ph.D. is the Right Rev. Sam B. Hulsey Professor of Hebrew Bible at Brite Divinity School in Fort Worth, Texas. She is the author of A Women's Lectionary for the Whole Church and translator of its biblical selections; the first two volumes, Year A and W (a stand alone volume) were published in August. Volumes B is awaiting publication summer 2023 and C is underway, due in due in 2024. She is the author of Womanist Midrash: A Reintroduction to Women of the Torah and of the Throne, a commentary on Nahum, Habakkuk, and Zephaniah in the Wisdom series; Daughters of Miriam: Women Prophets in Ancient Israel; and co-editor of The Peoples' Bible and The Peoples' Companion to the Bible. She has completed the second volume of Womanist Midrash focusing on women in the Former Prophets expected summer 2023. She is an Episcopal priest canonically resident in the Diocese of Pennsylvania and licensed in the Diocese of Texas and, a former Army chaplain and congregational pastor in the AME Zion Church. A former member of the Dorshei Derekh Reconstructionist Minyan of the Germantown Jewish Center in Philadelphia, she has co-taught courses with and for the Reconstructionist Rabbinical Seminary in Wyncote, PA. She is a preacher, teacher, activist and, amateur watercolorist. Read Dr. Gafney's Bio | High Resolution Image
Epiphany V: 2 Kings 5:1–4, 9–14; Psalm 30; Acts 16:16–24; Matthew 9:18–26 Year A, A Women's Lectionary for the Whole Church God of miracles, hear your people's cry. Amen. Harriet needed a miracle. There was a woman named Harriett Jacobs who liberated herself from enslavement – not Harriett Tubman, another woman. And as she was being tracked through the…
A Women's Lectionary for the Whole Church: Year A | Order Now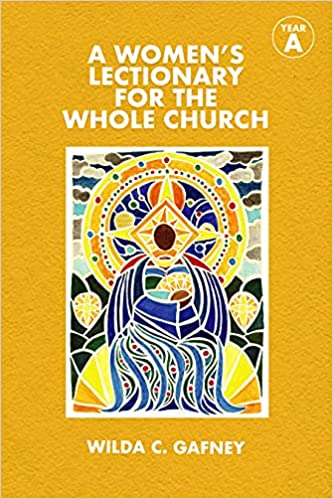 What would it look like if women built a lectionary focusing on women's stories?

What does it look like to tell the good news through the stories of women who are often on the margins of scripture and often set up to represent bad news? How would a lectionary centering women's stories, chosen with womanist and feminist commitments in mind, frame the presentation of the scriptures for proclamation and teaching?
The scriptures are androcentric, male-focused, as is the lectionary that is dependent upon them. As a result, many congregants know only the biblical men's stories told in the Sunday lectionary read in their churches. A more expansive, more inclusive lectionary will remedy that by introducing readers and hearers of scripture to "women's stories" in the scriptures.
A Women's Lectionary for the Whole Church, when completed, will be a three-year lectionary. Order from Amazon. This title released August 1, 2021.
Follow this link for a complete Lectionary in a single year in a single volume.
A Women's Lectionary For The Whole Church
Session 1, October 16, 2021
Rev. Wil Gafney, PhD at Myers Park Baptist Church
Building on Sheerah's Legacy
My "Smith Talk" at The Fellowship of Affirming Ministries Co-Creating with God Virtual Leadership Conference, 7.14.2020
Biblical Language for a God Who Transcends Gender
TheoEd Talks, 2.20.2020
Translation Matters
All Saints Church, Pasadena, 12.2.2019
Holy Blackness: the Matrix of Creation
All Saints Church, Pasadena, 12/1/2019