Solomon's Interfaith Prayer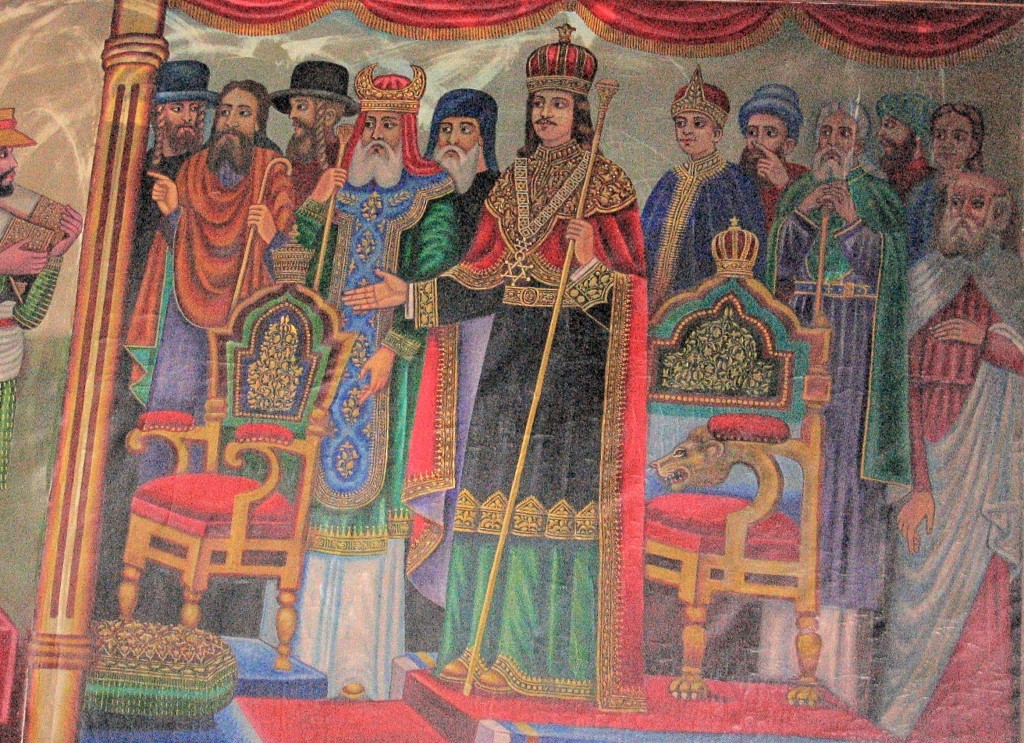 1 Kings 8:41 And, when a foreigner, who is not of your people Israel, when such a one comes from a faraway land because of your Name— 42 For they shall hear of your great Name, and your powerful hand and your outstretched arm—when a foreigner comes and prays toward this house, 43 you, you shall hear in the heavens, your dwelling place, and do according to all that the foreigner calls out to you, so that all the peoples of the earth may know your Name to be in awe of you, as your people Israel, and so that they may know that your Name has been invoked on this house that I have built. (RGT, Revised Gafney Translation)
I preached on this text the last time it came around in the Revised Common Lectionary. (You can find that sermon here.) Today, hearing it read again I was struck by it all over again.
Solomon prays an interfaith prayer. He does not just pray that God would hear him and his people – which is a fine prayer. He prays that God would hear the prayers of foreign people who come to this holy house to pray. Solomon doesn't pray that they would be converted to his religion which is often how Christians pray for peoples who are not Christian. More than that, his prayer bespeaks radical welcome to holiest place on earth from his perspective. When I was in India in 2007 I was struck by the way in which churches opened themselves to Hindus who worshipped Jesus as their God in the Hindu cosmology, making room for them, sometimes building additions to welcome and accommodate them. American Christians are far less welcoming to sister and brother Christians across lines of race, ethnicity, denomination and theology – especially of sexuality and gender performance.
I think about the conflict over who can pray and how and with what holy objects at the Kotel, the Western Wall, all that remains of the structure towards which Solomon is praying and it seems that Solomon's male descendants who are so busy policing his female descendants have missed the lesson he is teaching here.
All of us I believe could benefit form some of Solomon's Iron Age theology. He had his problems to be sure. But he has said more than a mumbling word here.